Archive for November, 2016
Sunday, November 27th, 2016
"….Monday's storm caused rain-sodden ryegrass pollen grains to explode and disperse over the city, with tiny pollen particles penetrating deep into lungs. Around a third of patients who suffered asthma attacks on Monday reported never having asthma before.  The storm overwhelmed emergency services and hospitals in this city of 4.5 million people, with 8,500 receiving hospital treatment….."
---
Sunday, November 27th, 2016
"…In 2015, 178 new cases of leprosy were reported, according to the Health Resources and Services Administration. Seventy-two percent, or 129, of those cases came out of Texas, New York, Florida, Hawaii, California, Arkansas and Louisiana.
Twenty-one cases were reported in Texas in 2015 and 17 have been reported so far this year. An estimated 180 people in the state are currently undergoing treatment for the disease.
There were 211,903 cases of leprosy around the world as of 2010. The disease is rare due to the immunity that 95 percent of the population has against it. In the 1980s, the World Health Organization began its Leprosy Elimination Project. Since then, 14 million cases of the disease have been cured. …."
---
Tuesday, November 22nd, 2016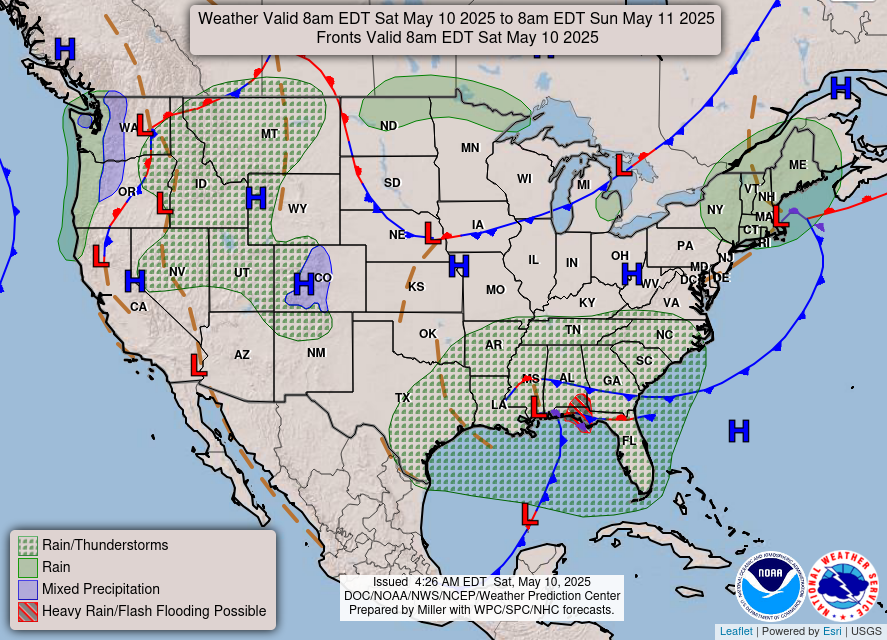 ---
Tuesday, November 22nd, 2016
"….A 69-year-old man was admitted to the Emergency Center, Military Medical Academy (Sofia, Bulgaria), on August 27, 2015, because of fever, headache, hand tremor, muscle weakness and disability of lower extremities, nausea, and vomiting. These signs and symptoms developed 3 days before hospitalization. The patient reported being bitten by insects through the summer. He also had concomitant cardiovascular disease. In the 24-hour period after hospitalization, a consciousness disorder and deterioration of the extremities' weakness developed, and the patient had a Glasgow come score <8.
The patient was transferred to Department of Intensive Care. Neurologic examination showed neck stiffness, positive bilateral symptoms of Kernig and Brudzinski, right facial paralysis, and areflexia of the lower extremities. The patient underwent intubation, and despite complex medical therapy, a cardiopulmonary disorder developed, and he died 14 days after admission.
Laboratory test results at admission were within reference ranges. Lumbar puncture was performed, and cerebrospinal fluid (CSF) testing showed a clear color, leukocytes 39 ×106 cells/L (reference range 0–5 ×106 cells/L), polymorphonucleocytes 2% (0%–6%), lymphocytes 93% (40%–80%), monocytes 5% (15%–45%), protein 0.57 g/L (0.2–0.45 g/L), glucose 4.3 mmol/L (2.2–3.9 mmol/L), and chloride 127.9 mmol/L (98–106 mmol/L)…."
Microbiological investigations of blood, CSF, urine, and throat swab specimens showed no bacterial growth. Immunoserologic test results for neurotropic infectious and parasitologic agents were negative, except for a positive result for IgM against WNV.
---
Tuesday, November 22nd, 2016
"….it took about half an hour for the waves to reach the shoreline. A three-foot tsunami hit the coast of Soma, 185 miles up the coast from Tokyo, a little more than an hour after the temblor, and another 4.6-foot tsunami washed ashore at Sendai, another 40 miles north, an hour later. This was the largest tsunami in that region since the 30-foot tsunami of 2011……
As of 7:39AM local time, there were 150 people at 5 evacuation centers…… Five minor injuries have been reported. The cooling equipment for a reactor at the No. 2 power plant at Fukushima, Fukushima Daini stopped working, but resumed functioning at 7:47AM local time…… (Fukushima Daini is not the plant that caused a nuclear disaster after being damaged by the 2011 quake and tsunami….."
---
Tuesday, November 22nd, 2016
Structure Information Summary
Overall, the population in this region resides in structures that are resistant to earthquake shaking, though some vulnerable structures exist.
Secondary Effects
Recent earthquakes in this area have caused secondary hazards such as landslides and fires that might have contributed to losses.
---
Tuesday, November 22nd, 2016
---
Monday, November 21st, 2016
---
Sunday, November 20th, 2016
---