Another nor'easter for the Northeast U.S.
February 28th, 2018
Short Range Forecast Discussion
NWS Weather Prediction Center College Park MD
342 PM EST Wed Feb 28 2018
Valid 00Z Thu Mar 1 2018 – 00Z Sat Mar 3 2018
…Active weather pattern with nor'easter for the Northeast U.S. and heavy
snow for the western mountains…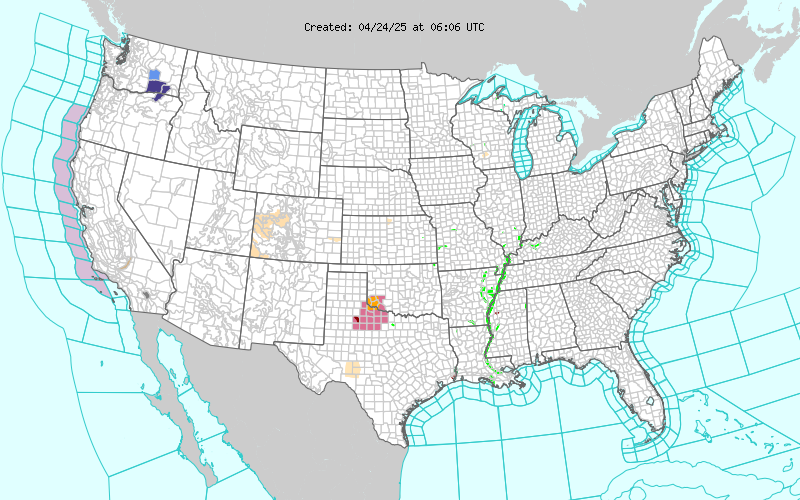 Heavy rain will continue across much of the south-central U.S. through
tonight from Arkansas to the southern Appalachians, with the greatest
totals from eastern Arkansas to western Tennessee and northern
Mississippi.  A high risk of excessive rainfall is depicted for this
region through early Thursday morning, and flash flooding will be a
problem given a combination of both heavy rain and antecedent wet ground
from prior rainfall.


Attention turns to the Northeast U.S. for Thursday night and extending
through Friday as a major nor'easter develops south of New England.  A
complicated storm evolution known as Miller-B cyclogenesis is forecast to
occur as the surface low over the Ohio Valley transfers its energy to a
rapidly developing low near the Mid-Atlantic coast.  Strong winds and
coastal flooding will be the main hazards from this event, with periods of
heavy rain near the coast and significant snow for the interior Northeast.
High wind watches are now in effect from the central Appalachians to the
New Jersey coast for expected wind gusts in excess of 50 mph at times.
For the western U.S., onshore flow ahead of the next Pacific storm system
coupled with strong cold air advection and orographic lift is expected to
result in widespread heavy snow from the Sierras to the Cascades, where
local amounts in excess of two feet are possible.  Winter storm warnings
are in effect for these areas, with snow levels below 2000 feet elevation
from northern California to Washington state.
D. Hamrick
---