Archive for June, 2019
Thursday, June 20th, 2019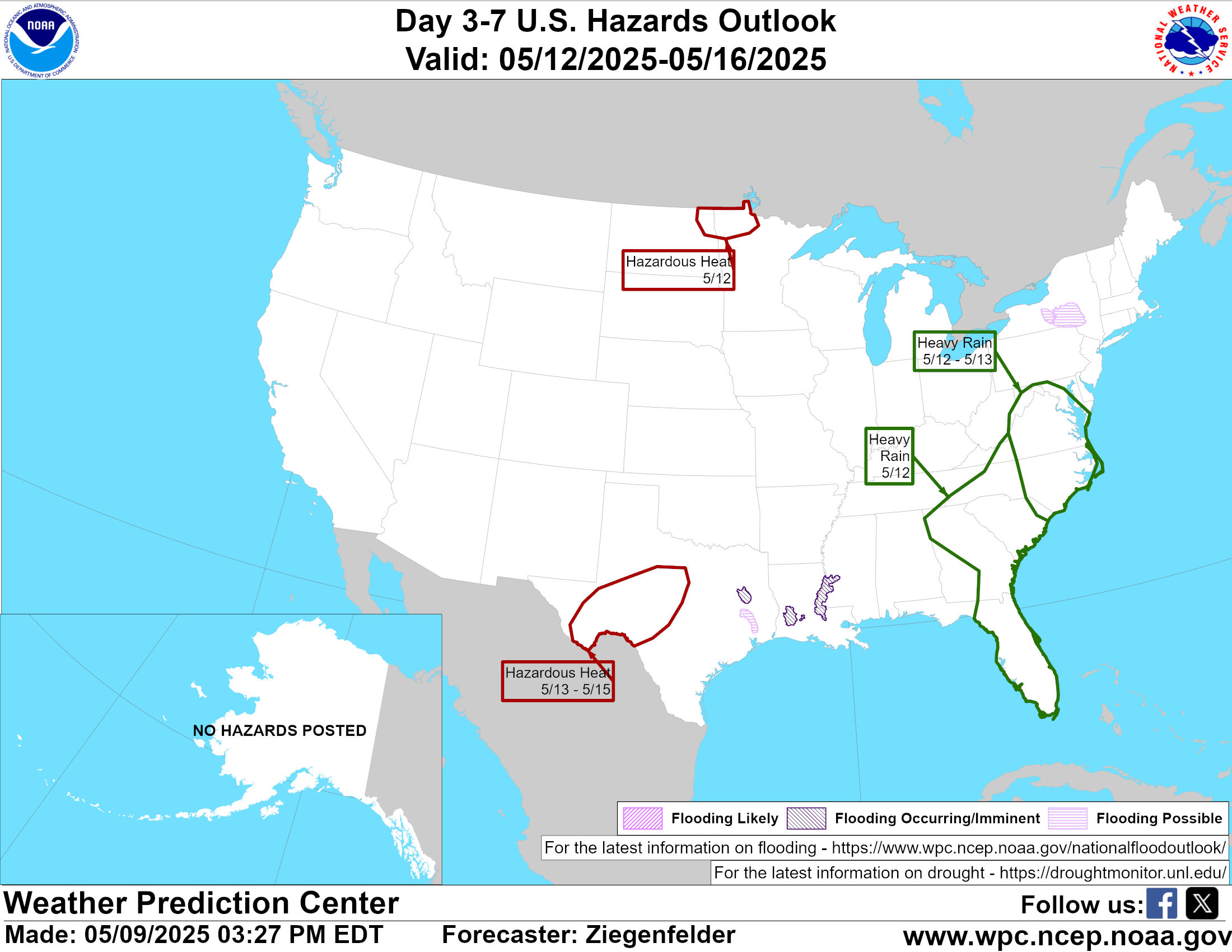 ---
Thursday, June 20th, 2019
CDC/ Janice Haney Carr: Under a high magnification of 26367X, this digitally-colorized scanning electron microscopic (SEM) image depicted a flagellated Vibrio vulnificus bacterium.
What is Vibrio vulnificus?
Vibrio vulnificus is one of about a dozen species of Vibrio bacteria that can cause human illness, called vibriosis. Vibrio naturally live in certain coastal waters and are present in higher concentrations between May and October when water temperatures are warmer. Those months overlap with the time when hurricanes and tropical storms are more likely to affect the U.S. mainland and many U.S. territories.
Who is more likely to get a Vibrio vulnificus infection?
Anyone can get a Vibrio vulnificus infection. People with a compromised immune system or liver disease are more likely to get an infection and severe complications. Learn about other medical conditions that increase your chance of infection.
How do people get a Vibrio vulnificus infection?
In the United States, people most often become infected with Vibrio vulnificus and other species of Vibrio by eating raw or undercooked shellfish, particularly oysters. Certain Vibrio species, including Vibrio vulnificus, can also cause a skin infection when an open wound is exposed to brackish or salt water. Brackish water is a mixture of fresh and sea water that is often found where rivers meet the sea.
When a hurricane or storm surge causes flooding, you may be exposed to coastal water. If you are in a group more likely to get a Vibrio vulnificus infection, it is especially important to take steps to reduce your risk of infection.
How can I protect myself from a Vibrio vulnificus infection during hurricanes and other natural disasters?
You can reduce your risk of infection by following these tips regarding wounds:
Stay out of brackish or salt water if possible if you have a wound. Cover your wound with a waterproof bandage if there's a possibility it could come into contact with brackish or salt water, raw seafood, or raw seafood juices.
Wash wounds and cuts thoroughly with soap and water if they have been exposed to brackish or salt water, or raw seafood or its juices.
If you develop a skin infection, tell your medical provider if your skin has come into contact with brackish or salt water, raw seafood, or raw seafood juices.
V. vulnificus infection should be considered for infected wounds that were exposed to coastal waters. Treatment should be initiated immediately because antibiotics improve survival. Aggressive attention should be given to the wound site; amputation of the infected limb is sometimes necessary.
Culture of wound or hemorrhagic bullae is recommended, and all V. vulnificus isolates should be forwarded to a public health laboratory
Blood cultures are recommended if the patient is febrile, has hemorrhagic bullae, or has any sign of sepsis
Necrotic tissue should be debrided; severe cases may require fasciotomy or limb amputation
Antibiotic therapy: Doxycycline (100mg PO/IV twice a day for 7–14 days) and a third-generation cephalosporin (e.g., ceftazidime 1–2g IV/IM every eight hours) is generally recommended
A single agent regimen with a fluoroquinolone such as levofloxacin, ciprofloxacin, or gatifloxacin, has been reported to be at least as effective in an animal model as a regimens with doxycycline and a cephalosporin
Children, in whom doxycycline and fluoroquinolones are sometimes contradicted, can be treated with trimethoprim-sulfamethoxazole plus an aminoglycoside
---
Thursday, June 20th, 2019
"…..
Three Russians, Igor Girkin, Sergey Dubinskiy and Oleg Pulatov, were named, along with Ukrainian Leonid Kharchenko.
The flight was on its way from Amsterdam to the Malaysian capital Kuala Lumpur in July 2014, when it was shot out of the sky over territory held by pro-Russian separatists….."
---
Thursday, June 20th, 2019
"…..The center said its investigation was on a four months old infant in Jeonju, North Jeolla Province, who was diagnosed with infant botulism after showing symptoms of poor feeding and drooping eyelids in early June. The baby was hospitalized on June 4 and physicians requested a test by KCDC to confirm the diagnosis. The test results found Clostridium botulinum bacteria in the patient's excrement on Monday.
The child is receiving stable treatment in a general ward and the KCDC provided botulinum antitoxin to the hospital to treat the patient.
KCDC said the center and North Jeolla Province dispatched epidemiologists to identify the infection routes and plan to secure additional samples from foods and residential environments for a precise analysis……"
NASA
---
Wednesday, June 19th, 2019
"…..In the past two years, five cases of Vibrio vulnificus, a flesh-eating bacterial infection that is spread by handling or eating contaminated seafood, have been linked to Delaware Bay……
Vibrio vulnificus usually occurs in high-salinity, brackish waters with surface temperatures above 13 degrees Celsius, or 55 degrees Fahrenheit, the study says. It has typically been found in the warm waters of the Gulf Coast and southern states like Louisiana and Texas, especially during the months from May to October.
Vibrio vulnificus causes about 205 infections in the United States every year the CDC estimates. The CDC also said it is important to learn more about the harmful bacteria if you live in areas where hurricanes, storm surges and coastal flooding are possible. The most common cause of infection is eating raw or undercooked shellfish, particularly oysters….."
King M, Rose L, Fraimow H, Nagori M, Danish M, Doktor K. Vibrio vulnificus Infections From a Previously Nonendemic Area. Ann Intern Med. [Epub ahead of print 18 June 2019] doi: 10.7326/L19-0133
---
Tuesday, June 18th, 2019
The June 17, 2019, M 5.8 earthquake in the Chinese province of Sichuan occurred as the result of oblique reverse and strike-slip faulting at shallow depths in the crust of the Eurasia plate. Focal mechanism solutions for the event indicate rupture occurred on either a steeply dipping fault striking towards the south, or on a more moderately dipping fault striking towards the northwest. The location, depth and preliminary focal mechanism solution for this earthquake indicate the event occurred as the result of intraplate faulting within the Eurasia plate.
On a continental scale, the seismicity of central and eastern Asia is a result of northward convergence of the India plate against the Eurasia plate at a velocity of about 50 mm/yr. The convergence of the two plates is broadly accommodated by the uplift of the Asian highlands and by the motion of crustal material to the east away from the uplifted Tibetan Plateau.  The June 17 event occurred near the edge of a major uplifted plateau to the south and the Sichuan Basin to the north and may relate to the active tectonics of this juxtaposition.
Seismicity in the region is relatively common, with five earthquakes above M 6.0 within 250 km distance since 1900.  The most recent such event was the August 3, 2014 M 6.2 event near Wenping China, about 200 to the southwest.  Slightly further away, the very large May 12, 2008, M 7.9 Wenchuan earthquake occurred about 330 km northwest of June 17 event.  That event killed more than 69,000 people, with an estimated economic loss of 86 Billion US dollars.
---
Monday, June 17th, 2019
"…..The blackout may have affected a population greater than California's, across a region four times the size of Texas: Argentina has more than 44 million people, and Uruguay about 3.5 million...….By 10:30 p.m., power had been restored throughout Argentina and in most of Uruguay.…."
---
Monday, June 17th, 2019
Questioning Estimates of Natural Pandemic Risk
Published Online:
13 Dec 2018
Abstract
---
Sunday, June 16th, 2019
"……Tragedy struck in Imo State on Monday after fumes from a generator left 10 guests who attended a traditional wedding dead…….[N]o fewer than 30 other guests were on life support in different hospitals in the Ikeduru and Mbaitoli Local Government Areas of the state as a result of the fumes they inhaled from the generator….."
---