Archive for January, 2020
Tuesday, January 28th, 2020
---
Tuesday, January 28th, 2020
---
Tuesday, January 28th, 2020
---
Monday, January 27th, 2020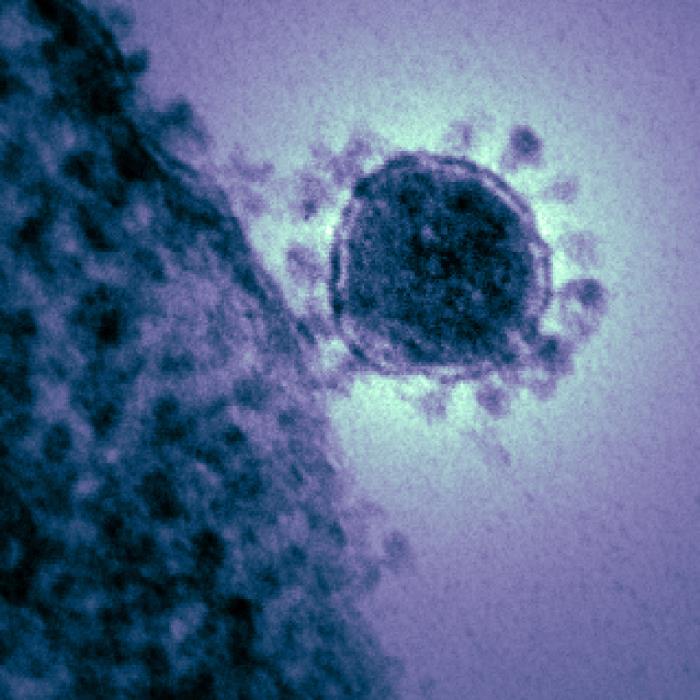 ID#:

18114

Description:

Caption:


Produced by the National Institute of Allergy and Infectious Diseases (NIAID), this highly magnified, digitally colorized transmission electron microscopic (TEM) image, reveals ultrastructural details exhibited by a single, spherical shaped, Middle East respiratory syndrome coronavirus (MERS-CoV) virion.


High Resolution:
Click here for hi-resolution image (4.36 MB)
Content Providers(s):

National Institute of Allergy and Infectious Diseases (NIAID)

Creation Date:

2014

Photo Credit:

National Institute of Allergy and Infectious Diseases (NIAID)
---
Monday, January 27th, 2020
https://www.who.int/docs/default-source/coronaviruse/20200121-2019-ncov-reporting-form.pdf?sfvrsn=96eff954_4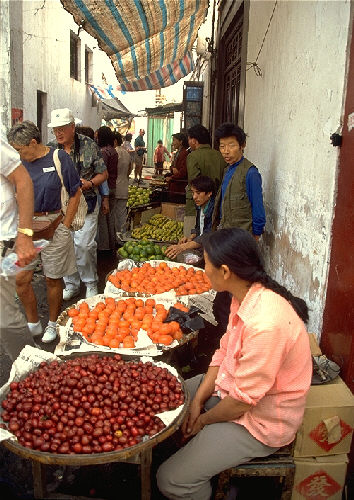 CDC: Wuhan, China
---
Monday, January 27th, 2020
Toronto : https://www.toronto.ca/wp-content/uploads/2020/01/963d-MOH-Statement_Novel-Coronavirus_27January2020.pdf
Statement from Dr. Eileen de Villa, Medical Officer of Health, Toronto Public Health:
Toronto Public Health reports second presumptive confirmed case of novel coronavirus
Toronto Public Health (TPH) has received notification of Toronto's second presumptive confirmed case of the novel coronavirus (2019-nCoV). The individual recently travelled to Wuhan and is a close contact of the first presumptive confirmed case of the novel coronavirus (2019-nCoV). Since arriving in Toronto, this individual has been in selfisolation at home, recovering and is currently doing well.  This is the appropriate course of action for someone who is ill with respiratory symptoms.
We are not surprised to learn of a further case as we have a very mobile population, with lots of travel back and forth between Canada and China.  However, I want to remind residents that at this time the risk to our community remains low.  We appreciate that many people have questions, however we continue to ask that people respect these people's privacy as they recover.
We continue to hear from our local hospital partners that people are presenting to their emergency departments without signs of illness.  While we appreciate that people may have concerns, and that people may worry about their health, we encourage people who were on this flight and who do not have signs of illness to continue with their routine activities and we ask that these people do not present to the healthcare system. If you have questions, we encourage you to call public health at 416-338-7600.
Our overall advice remains the same: if you don't need to be managed in a hospital because of your given medical condition, if you are not sick enough to require hospitalization to recover from a respiratory illness, we recommend staying home with plenty of rest and fluids to let your body recover. This is standard care for this type of illness.
2019-nCoV has been identified at the same time as local circulation of the flu is common in Toronto. As a result, we are also advising residents and staff to take the usual measures to reduce the risk of the transmission of the flu and respiratory illness, which include getting a yearly flu vaccine, washing hands frequently, covering your cough or sneeze and staying home if you are ill.
We appreciate that there are many information sources.  We would like to remind residents to go to credible sources when seeking information about this rapidly evolving situation.  We will continue to keep residents informed as new information is confirmed.
---
Monday, January 27th, 2020
Nurses and midwives play a vital role in providing health services. These are the people who devote their lives to caring for mothers and children; giving lifesaving immunizations and health advice; looking after older people and generally meeting everyday essential health needs. They are often, the first and only point of care in their communities. The world needs 9 million more nurses and midwives if it is to achieve universal health coverage by 2030.
That's why the World Health Assembly has designated 2020 the International Year of the Nurse and the Midwife.
Join WHO and partners including, the International Confederation of Midwives (ICM), International Council of Nurses (ICN), Nursing Now and the United Nations Population Fund (UNFPA) in a year-long effort to celebrate the work of nurses and midwives, highlight the challenging conditions they often face, and advocate for increased investments in the nursing and midwifery workforce.
Nurses and midwives provide a broad range of essential health services close to the community and in all levels of health facility.
The world needs 18 million more health workers to achieve and sustain universal health coverage by 2030. Approximately half of that shortfall – 9 million health workers – are nurses and midwives.
Globally, 70% of the health and social workforce are women. Nurses and midwives represent a large portion of this.
Midwifery, where care includes proven interventions for maternal and newborn health as well as for family planning could avert over 80% of all maternal deaths, stillbirths and neonatal deaths.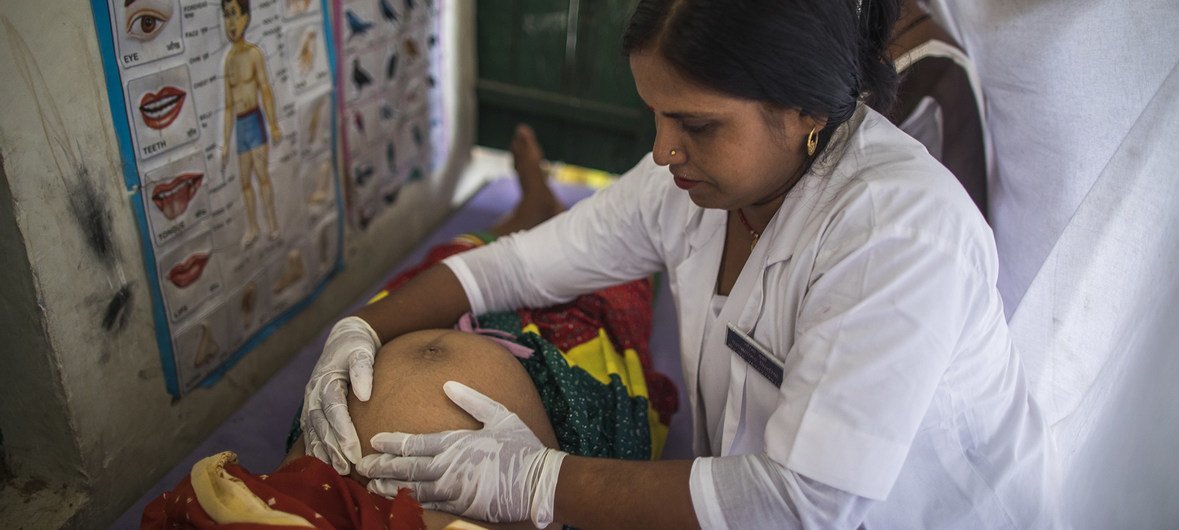 ---
Friday, January 24th, 2020
Havers FP, Moro PL, Hunter P, Hariri S, Bernstein H. Use of Tetanus Toxoid, Reduced Diphtheria Toxoid, and Acellular Pertussis Vaccines: Updated Recommendations of the Advisory Committee on Immunization Practices — United States, 2019. MMWR Morb Mortal Wkly Rep 2020;69:77–83. DOI: http://dx.doi.org/10.15585/mmwr.mm6903a5external icon
TABLE. Food and Drug Administration (FDA)–approved and off-label recommendations for licensed tetanus toxoid, reduced diphtheria toxoid, and acellular pertussis (Tdap) products — United States, 2019

Licensed Tdap product
FDA-approved indications for use and administration
Off-label uses
Decennial Td booster
Tetanus prophylaxis for wound management
Catch-up immunization,* including during pregnancy†
Adacel§
   Age: 10–64 years
   Age: ≥65 years
   Age: <10 or ≥65 years
   Age: 7–9 years
   Routine booster ≥5 years after a dose of DTaP or Td vaccine, with a second dose ≥8 years after first (any) Tdap dose
   Any dose beyond second Adacel dose administered ≥8 years after first Tdap dose
   >1 Tdap dose
   Tetanus prophylaxis if ≥5 years have elapsed since the last tetanus-containing vaccine
Boostrix§
   Age: ≥10 years
   Any dose if previously received Tdap
   Age: <10 years
   Age: 7–9 years
   Single dose ≥5 years after a dose of DTaP or Td vaccine
   Any dose if previously received Tdap
   >1 Tdap dose
   Tetanus prophylaxis if no previous Tdap
---
Friday, January 24th, 2020
"The Johns Hopkins Center for Health Security in partnership with the World Economic Forum and the Bill and Melinda Gates Foundation hosted Event 201, a high-level pandemic exercise on October 18, 2019, in New York, NY. The exercise illustrated areas where public/private partnerships will be necessary during the response to a severe pandemic in order to diminish large-scale economic and societal consequences" (CHS). The exercise included many diverse organizations and agencies that convened to elaborate on their plans for a pandemic level outbreak. The organizations included crossed paths from public, private, non-profit and more. The key recommendations and takeaways can be found below, with the link provided in the citation.

·     Governments, international organizations, and businesses should plan now for how essential corporate capabilities will be utilized during a large-scale pandemic.

·     Industry, national governments, and international organizations should work together to enhance internationally held stockpiles of medical countermeasures (MCMs) to enable rapid and equitable distribution during a severe pandemic.

·     Countries, international organizations, and global transportation companies should work together to maintain travel and trade during severe pandemics. Travel and trade are essential to the global economy as well as to national and even local economies, and they should be maintained even in the face of a pandemic.

·     Governments should provide more resources and support for the development and surge manufacturing of vaccines, therapeutics, and diagnostics that will be needed during a severe pandemic.

·     Global business should recognize the economic burden of pandemics and fight for stronger preparedness.

·     International organizations should prioritize reducing economic impacts of epidemics and pandemics.

·     Governments and the private sector should assign a greater priority to developing methods to combat mis- and disinformation prior to the next pandemic response. (CHS)
Action Steps:
1. Countries with national supplies or domestic manufacturing capabilities should commit to donating some supply/product to this virtual stockpile. Countries should support this effort through the provision of additional funding.
2.  Ministries of Health and other government agencies should work together now with international airlines and global shipping companies to develop realistic response scenarios and start a contingency planning process with the goal of mitigating economic damage by maintaining key travel and trade routes during a large-scale pandemic.
3. Trusted, influential private-sector employers should create the capacity to readily and reliably augment public messaging, manage rumors and misinformation, and amplify credible information to support emergency public communications. (CHS)
---