Archive for February, 2020
Tuesday, February 25th, 2020
https://wwwnc.cdc.gov/travel/destinations/traveler/none/china
ChinaTraveler View
Travel warning: CDC recommends that travelers avoid all nonessential travel to the People's Republic of China (this does not include Hong Kong, Macau, or the island of Taiwan).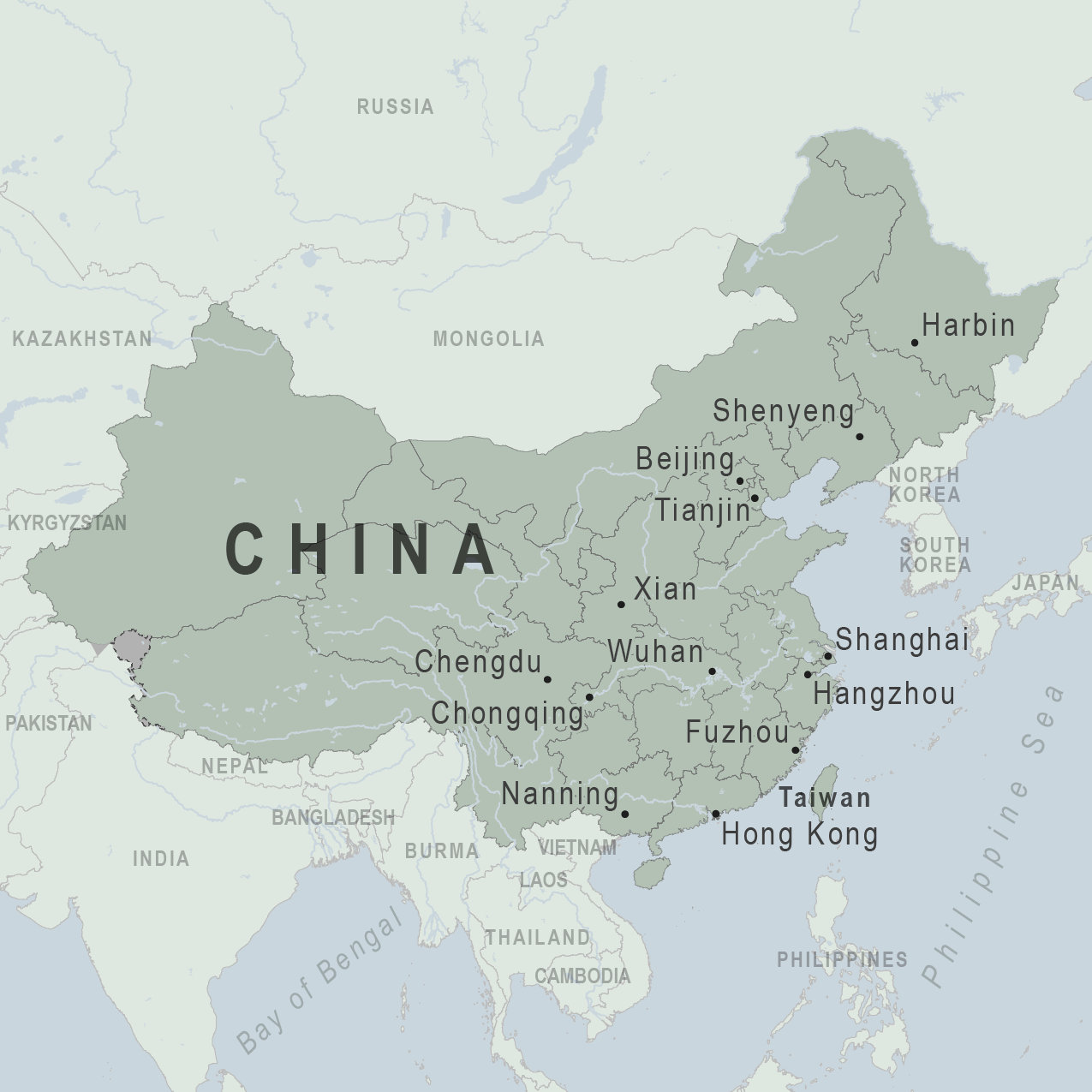 Warning Level 3, Avoid Nonessential Travel
Updated

  Novel Coronavirus in China

February 22, 2020

CDC recommends that travelers avoid all nonessential travel to the People's Republic of China (this does not include Hong Kong, Macau, or the island of Taiwan).
---
Tuesday, February 25th, 2020
---
Tuesday, February 25th, 2020
Coronavirus Disease 2019
Travel: Because of the novel (new) coronavirus outbreak, CDC recommends that travelers avoid travel to mainland China, South Korea, and reconsider cruise ship travel to or within Asia. The recommendation to avoid travel to China applies only to mainland China and does not include Hong Kong, Macau, or the island of Taiwan. CDC has posted several country-specific travel health notices for coronavirus. These notices are also listed in the travel health notice section below. The coronavirus situation is evolving rapidly, and CDC is following it very closely.
---
Tuesday, February 25th, 2020
NIH
"……Remdesivir, developed by Gilead Sciences Inc., is an investigational broad-spectrum antiviral treatment. It was previously tested in humans with Ebola virus disease and has shown promise in animal models for treating Middle East respiratory syndrome (MERS) and severe acute respiratory syndrome (SARS), which are caused by other coronaviruses.
"We urgently need a safe and effective treatment for COVID-19. Although remdesivir has been administered to some patients with COVID-19, we do not have solid data to indicate it can improve clinical outcomes," said NIAID Director and U.S. Coronavirus Task Force member Anthony S. Fauci, M.D. "A randomized, placebo-controlled trial is the gold standard for determining if an experimental treatment can benefit patients."
Clinical trials of remdesivir are also ongoing in China. NIAID developed the current study taking those designs into account, and in accordance with consultations convened by the WHO on the development of a therapeutic trial for patients with COVID-19.
Participants in the NIH-sponsored trial must have laboratory-confirmed SARS-CoV-2 infection and evidence of lung involvement, including rattling sounds when breathing (rales) with a need for supplemental oxygen or abnormal chest X-rays, or illness requiring mechanical ventilation. Individuals with confirmed infection who have mild, cold-like symptoms or no apparent symptoms will not be included in the study. In accordance with standard clinical research protocols, eligible patients will provide informed consent to participate in the trial.
All potential participants will undergo a baseline physical exam before receiving treatment. Eligible study participants will then be randomly assigned either to the investigational treatment group or the placebo group. The study is double-blind, meaning trial investigators and participants would not know who is receiving remdesivir or placebo. Participants in the investigational treatment group will receive 200 milligrams (mg) of remdesivir intravenously on the first day of enrollment to the study. They will receive another 100 mg each day for the duration of hospitalization, for up to 10 days total. The placebo group will receive, at an equal volume, a solution that resembles remdesivir but contains only inactive ingredients.
Clinicians will regularly monitor participants and will assign them daily scores based on a predefined scale of clinical outcomes that considers factors such as temperature, blood pressure and use of supplemental oxygen, among others. Participants also will be asked to provide blood samples and nose and throat swabs approximately every two days. Researchers will test these specimens for SARS-CoV-2.
Initially, investigators will compare participant outcomes on day 15 in both the remdesivir group and the placebo group to see if the investigational drug increased clinical benefit compared to placebo. Outcomes are scored on a seven-point scale ranging from fully recovered to death. Investigators will reevaluate this scale after reviewing data from the first 100 participants.
An independent data and safety monitoring board (DSMB) will monitor ongoing results to ensure patient well-being and safety as well as study integrity. The DSMB will recommend the study be halted if there is clear and substantial evidence of a treatment difference between drug and placebo.
Andre Kalil, M.D., professor of internal medicine at UNMC and an infectious diseases physician at Nebraska Medicine, is leading the trial at UNMC. Thirteen people repatriated by the U.S. State Department from the Diamond Princess cruise ship were transported to the National Quarantine Unit, located within the Training, Simulation and Quarantine Center on the UNMC/Nebraska Medicine campus in Omaha on February 17, 2020. The passengers were in a close setting where there had been significant spread of COVID-19 and were sent to the unit for continued isolation and possibly further care. The CDC has since reported that 11 people in the UNMC unit have confirmed SARS-CoV-2 infection.
UNMC's National Quarantine Unit is supported by the office of the Assistant Secretary for Preparedness and Response (ASPR) at the Department of Health and Human Services. It has a 20-bed capacity and is in close proximity to the Nebraska Biocontainment Unit, should a higher level of care be needed. Clinical trial participants are cared for in the biocontainment unit…."
---
Tuesday, February 25th, 2020
BBC: https://www.bbc.com/news/world-europe-51627597
"…..Hundreds of guests at the H10 Costa Adeje Palace Hotel were initially told to stay in their rooms as medical tests were carried out, Spanish media report.
The doctor is reportedly from the Lombardy region, where Italian authorities are battling an outbreak……"

NASA
---
Tuesday, February 25th, 2020
BBC: https://www.bbc.com/news/world-europe-51628084
"…So far, seven people have died.
"Patient zero" – the individual first infected – has still not been identified…."
---
Monday, February 24th, 2020
"……Case numbers doubled for several days in a row last week. The virus spread to every major city and province in the country. As a result, the government on Sunday raised the country's virus alert level to red, its highest, for the first time since 2009. This gave authorities the power to shut down schools and restrict flights in and out of the country. It also advised all citizens showing symptoms of respiratory ailments or fever to stay away from work and school and self-quarantine……"
---
Tuesday, February 18th, 2020
"The annual Global Ministerial Conference on Road Safety in Stockholm this week will consider proposals to reduce fatalities and injuries by 50 per cent by 2030. The goal of reducing road trauma by 30 per cent fell short, with an estimated 600,000 more deaths than the target."
The human impact every day
---
Tuesday, February 18th, 2020
https://www.nih.gov/news-events/news-releases/nih-study-supports-new-approach-treating-cerebral-malaria
Researchers at the National Institutes of Health found evidence that specific immune cells may play a key role in the devastating effects of cerebral malaria, a severe form of malaria that mainly affects young children. The results, published in the Journal of Clinical Investigation, suggest that drugs targeting T cells may be effective in treating the disease. The study was supported by the NIH Intramural Research Program.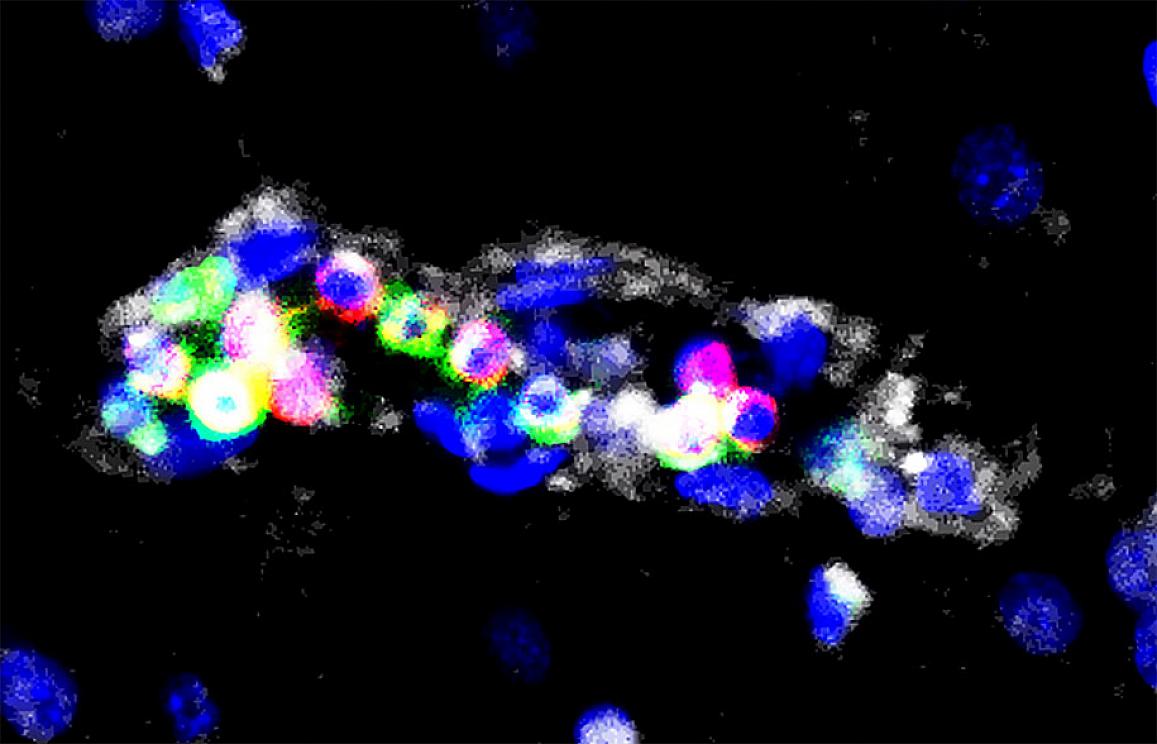 Specific immune cells accumulate within brain blood vessels of people affected by cerebral malaria. This finding suggests a new treatment strategy for the disease. McGavern Lab/NINDS
"This is the first study showing that T cells target blood vessels in brains of children with cerebral malaria," said Dorian McGavern, Ph.D., chief of the Viral Immunology and Intravital Imaging Section at the NIH's National Institute of Neurological Disorders and Stroke (NINDS) who co-directed the study with Susan Pierce, Ph.D., chief of the Laboratory of Immunogenetics at the National Institute of Allergy and Infectious Diseases (NIAID). "These findings build a bridge between mouse and human cerebral malaria studies by implicating T cells in the development of disease pathology in children. It is well established that T cells cause the brain vasculature injury associated with cerebral malaria in mice, but this was not known in humans."
More than 200 million people worldwide are infected annually with mosquito-borne parasites that cause malaria. In a subset of those patients, mainly young children, the parasites accumulate in brain blood vessels causing cerebral malaria, which leads to increased brain pressure from swelling. Even with available treatment, cerebral malaria still kills up to 25% of those affected resulting in nearly 400,000 deaths annually. Children who survive the infection will often have long-lasting neurological problems such as cognitive impairment.
The researchers, led by Drs. Pierce and McGavern, examined brain tissue from 23 children who died of cerebral malaria and 11 children who died from other causes. The scientists used state-of-the-art microscopy to explore the presence of cytotoxic lymphocytes (CTLs) in the brain tissue samples. CTLs are a type of T cell in our immune system that is responsible for controlling infections throughout the body.
Current treatment strategies for cerebral malaria focus on red blood cells, which are thought to clog blood vessels and create potentially fatal blockages leading to extreme pressure in the brain. However, findings in the mouse model demonstrated that CTLs damage blood vessels, leading to brain swelling and death. The role of CTLs in cerebral malaria in children hasn't been thoroughly investigated prior to this study.
The results of the current study demonstrate an increased accumulation of CTLs along the walls of brain blood vessel in the cerebral malaria tissue samples compared to non-cerebral malaria cases. In addition, the CTLs were shown to contain and release effector molecules, which damage cells, suggesting that CTLs play a critical role in cerebral malaria by damaging the walls of brain blood vessels.
"The disease appears to be an immunological accident in which the CTLs are trying to control a parasitic infection but end up injuring brain blood vessels in the process," said Dr. McGavern.
"In separate studies we discovered that treatment of mice with a drug that targets T cells rescued over 60% of otherwise fatal cases of experimental cerebral malaria," said Dr. Pierce. "Given our findings of T cells in the brain vasculature of children who died of the disease, we are excited by the possibility that this drug may be the first therapy for cerebral malaria."
The impact of HIV coinfection on the risk of developing cerebral malaria is not known. The NIH researchers compared CTL patterns in the cerebral malaria cases that were co-infected with HIV and those that were HIV negative. In the HIV-negative cases, the CTLs were seen lining up against the inside wall of brain blood vessels. In the HIV-positive cases, the CTLs had migrated across the surface to the outside of the vessels. There were also significantly more CTLs present in the HIV-positive cases.
Together these findings suggest that CTLs may play an important role in cerebral malaria and that HIV infection may worsen the disease.
Additional research is needed to uncover the role of T cells in human cerebral malaria. Future studies will also investigate how targeting T cells may help treat the disease. Plans for a clinical trial are underway to test the effects of a specific T cell blocker in cerebral malaria patients in Malawi.
The NINDS is the nation's leading funder of research on the brain and nervous system. The mission of NINDS is to seek fundamental knowledge about the brain and nervous system and to use that knowledge to reduce the burden of neurological disease.
NIAID conducts and supports research — at NIH, throughout the United States, and worldwide — to study the causes of infectious and immune-mediated diseases, and to develop better means of preventing, diagnosing and treating these illnesses. News releases, fact sheets and other NIAID-related materials are available on the NIAID website.
---