Outstanding Young Alumna: Dr. Nadine Shehab
September 25th, 2013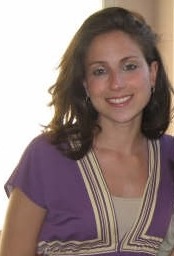 Nadine Shehab, PharmD '02, MPH will receive the Outstanding Young Alumna Award from the College of Pharmacy and Pharmaceutical Sciences Alumni Affiliate. This award is bestowed on an alumnus who is 40 years of age or younger and displays leadership and professional excellence in pharmacy or healthcare.
Dr. Shehab, who earned her Doctor of Pharmacy degree from The University of Toledo in 2002, is a Senior Service Fellow in the Division of Healthcare Quality Promotion (DHQP) and senior scientist in the DHQP Medication Safety Program at the Centers for Disease Control and Prevention (CDC). She provides leadership in pharmacoepidemiologic analyses and pharmaceutical sciences for a national hospital emergency department-based public health surveillance system (NEISS-CADES) that is a joint CDC, U.S. Consumer Product Safety Commission, and Food and Drug Administration (FDA) activity utilized for monitoring outpatient adverse drug events. These national surveillance data have served as the basis for medication safety targets set by the Department of Health and Human Services (HHS) and have been cited by members of Congress in calling for coordinated federal efforts at reducing adverse drug events. Dr. Shehab has served as the principal or co-investigator for various medication safety-related studies that have been published in leading medical journals such as the New England Journal of Medicine, Annals of Internal Medicine, and Pediatrics, and that have been the recipients of CDC-wide awards and nominations for outstanding scientific papers.
Dr. Shehab also serves as an advisor to Division leadership and representatives of the CDC Washington Office on effectively incorporating pharmacists and pharmacy policies into existing and planned activities, including efforts to align CDC's infection control standard precaution policies with those of regulatory and professional pharmacy organizations. She has served as the principal pharmacy consultant to her Division and other CDC groups for several high-profile medication-related outbreaks, such as those involving contamination of the national supply of unfractionated heparin (2008) and of pharmacy-compounded steroids (2012), as well as for incidents involving unsafe medication injection practices. Dr. Shehab provided key input into CDC's efforts to establish hospital-based reporting of antimicrobial use to the National Healthcare Safety Network and she co-led the implementation of CDC's antiviral adverse event surveillance efforts during the 2009 H1N1 pandemic influenza, including coordinating these efforts with other federal agencies and contributing to the development of healthcare professional communications content related to safe antiviral dispensing information for pharmacists. Dr. Shehab was also very actively engaged in the formation and promotion of a CDC Pharmacists Workgroup, a voluntary scientific workgroup of CDC pharmacists and pharmacy-trained individuals whose aims are to provide input and guidance to CDC in advancing the interconnected disciplines of pharmacy and public health practice, improve the understanding and utilization of pharmacists as public health practitioners, scientists, and technical consultants, and develop CDC's capacity to use pharmacists to carry out its mission.
Dr. Shehab earned her Doctor of Pharmacy degree from the University of Toledo and her Master of Public Health degree from the Johns Hopkins University Bloomberg School of Public Health (Baltimore, MD). She completed post-graduate clinical residencies at the Cleveland Clinic hospital and the University of Michigan Health System. Dr. Shehab maintains her links to the Toledo pharmacy community through her parents, both of whom are passionate and engaged pharmacists, as well as active members of the Toledo Academy of Pharmacy for several years. She is currently collaborating with the University of Toledo College of Pharmacy and Pharmaceutical Sciences Dean's office on establishing an endowment that would support the University of Toledo hosting visiting pharmacy scientists/ practitioners from the Middle East/North Africa region on an annual basis, with the goal of contributing to strengthening of pharmacy practice and pharmacy education in developing and transitional countries in the Middle East/North Africa region through cross-cultural and information exchange with a leading U.S. school of pharmacy.
Tags: alumni, faculty recognition, pharmacy, service, The University of Toledo College of Pharmacy and Pharmaceutical Sciences, toledo
Charisse Montgomery is the Scientific Editor and College Communicator for The University of Toledo College of Pharmacy and Pharmaceutical Sciences. She is a triple alumna of The University of Toledo with master's degrees in English and Education and a graduate certificate in Patient Advocacy.
Email this author | All posts by Charisse Montgomery
---
Leave a Reply