Posts Tagged 'alumni'
Thursday, July 30th, 2015
Congratulations to Dr. Donald "Max" Smith, 2015 PharmD Graduate from the University of Toledo, who was selected as one of the Premier Partner Scholarship winners from The Cleveland Clinic. The  Premier Partner Scholarship recognizes Premier Partner affiliates and awards a student who completed a significant amount of learning experiences with Cleveland Clinic Health System Pharmacy and demonstrated strong experiential and overall academic performance.  Dr. Smith was invited to attend the Clinic Health Care System Pharmacy Resident Graduation dinner on Monday, June 22 to receive his award formally. Dr. Smith is completing a PGY1 residency at the University of Florida Shands Hospital with the intent to pursue a PGY2 in Pharmacogenomics after his PGY1 residency.
---
Monday, March 23rd, 2015
The March 2015 issue of Refill, the e-newsletter of The University of Toledo College of Pharmacy and Pharmaceutical Sciences, is now available online.
In this Women's History Month issue:
Dr. Sharrel Pinto leads national medication adherence study
Bess G. Emch, the college's first female dean, paved the way for women
Dr. McInerney's type 1 diabetes research
Dr. Sawsan Abuhamdah's Fulbright research
Tips for Women in Science, Dr. Amanda Bryant-Friedrich
A warm welcome: Audra Wilson
Special thanks to pharmacy donors
Grandmother's tea: Dr. Early's introduction to pharmacy
Equipment funds support research and learning
Cosmetic science symposium review (part II), Hillary Phillis
Calendar of events: Law CE, Preceptor Forum, Golf Outing
---
Monday, February 9th, 2015
httpv://www.youtube.com/watch?v=Q5yPaKZO3so
Pharmacists have a positive impact on the lives of patients every day through patient care, disease state management and education. Alumnus Allan Zaenger, BSP '79, has found a way to extend his impact as a pharmacist and help those most in need.  As executive director of the Charitable Pharmacy of Central Ohio, he lives the organization's mission to provide affordable pharmacy services and coordinate access to health care for people who are vulnerable. The Charitable Pharmacy of Central Ohio provides live-saving prescription medications to members of the community who are living at or below 200% of the Federal Poverty Level and who are uninsured or underinsured, all at no cost to the patients.
Pharmacists are welcomed to volunteer with the Charitable Pharmacy of Central Ohio. Learn more about how to support their important mission at charitablepharmacy.org.
---
Monday, February 9th, 2015
Pharmacy students Alexandra Radovic and Marina Stepanski, pictured with UT alumnus Matt Buderer, recount their experiences at the PCCA International Conference.
The Professional Compounding Centers of America International Conference was an opportunity that allowed students to delve into the world of compounding. Alexandra Radovic and Marina Stepanski were the first students in the history of the conference to attend.
Throughout the conference they encountered many new and exciting learning opportunities like the workshops on the liquid protein diet and 12 principles for good customer service. The most exciting concept they learned was about the Compounding, It's Personal campaign. This campaign is about educating all different groups of people, from legislators to students, about the benefits and need for compounding. The personal stories of the compounders were inspiring, and the students were intrigued by the amount of patient care that goes into each compound.
Radovic and Stepanski were able to make connections with compounders from across the nation and learn about the job of a compounding pharmacist. They also learned about independent compounding retailers and about the current legal issues facing compounding. The other amazing component of attending this conference was how warmly they were welcomed by everyone at the conference. They were able to absorb so much about compounding and all the future opportunities available in this field of pharmacy.
---
Sunday, February 1st, 2015
The University of Toledo College of Pharmacy and Pharmaceutical Sciences is saddened to announce the recent passing of Parviz Boodjeh, a member of the class of 1954. Mr. Boodjeh was best known as the founder and CEO of Discount Drug Mart, a pharmacy chain operated primarily in northeastern Ohio. His commitment to pharmacy education and his generosity in contributing to the education of pharmacy students at The University of Toledo can be seen throughout the College of Pharmacy and Pharmaceutical Sciences, as the names of Mr. Boodjeh and his late wife, Mildred, grace eight laboratories in the Frederic and Mary Wolfe Center.
For his contributions to the pharmacy community, Mr. Boodjeh received an honorary doctorate from The University of Toledo in 2008. His impact as a pharmacist and as a supporter of pharmacy education will undoubtedly be felt for generations at The University of Toledo and far beyond.
Students throughout the state of Ohio have benefited from Mr. Boodjeh's focus on pharmacy education through the Discount Drug Mart scholarship awards. The Discount Drug Mart Pharmacy Scholarship supports P3 and P4 pharmacy students who intend to work in retail or community pharmacy, while the P1-P3 PharmD Scholarship supports student interns. Discount Drug Mart also sponsors a Contingent Admit Scholarship for highly qualified freshmen and a PharmD/Ursuline Partnership Scholarship for students who took part in the transfer program between The University of Toledo and Ursuline College. All Discount Drug Mart scholarships gave preference to students from Northeast Ohio, a key recruitment region for the college.
Past recipients of Discount Drug Mart scholarships are Souhail Francis of Avon Lake, Kelsey Johnson of Cleveland, Rachel McClure of Kent, Megan Gregory of Uniontown, Edward Cosma of Strongsville, Mckenzie Hall of Greenwich, Tyler Naegele of Pickerington, Chad Smith of Elyria, Eric Betka of Lorain, Megan Brinkman of Broadview Heights, and Ryan Podolski of North Royalton. Each of these students can attest to the influence of Mr. Boodjeh on the lives of pharmacy students at The University of Toledo.
---
Sunday, February 1st, 2015
The February 2015 issue of Refill, the e-newsletter of The University of Toledo College of Pharmacy and Pharmaceutical Sciences, is now available online.
In this issue:
Remembering Parviz Boodjeh '54
Pharmacy Student-Athletes: Auckley, Gonring and North
Introducing Dr. F. Scott Hall
Amanda Bryant-Friedrich's Stanley C. Israel Regional Award
PharmD/MBA Dual Degree program
Allan Zaenger '79 leads Charitable Pharmacy
Clinical Skills Competition Winners, Hazelden and Israel
Student Conferences and Presentations
Outstanding Alumni Nominations
---
Tuesday, November 4th, 2014
Dr. Robert Schlembach '49 has created a legacy of generosity and involvement that has enriched the lives of students and helped to transform the college. As a pharmacy practitioner, he has devoted his career to improving patient care and serving the under-served. A former faculty member and interim dean of the college, he has touched the lives of generations of pharmacy practitioners.
Doc will celebrate his 90th birthday on December 7, 2014.
In celebration of this milestone, Doc's family has a special request. Doc would love to hear from you, the alumni and friends of the College of Pharmacy and Pharmaceutical Sciences. Please take a few moments to send Doc a birthday wish and show your appreciation for his decades of commitment to pharmacy education at The University of Toledo by emailing him at DocSchlem@aol.com.
You may also wish to contribute to Doc's scholarship fund, which provides scholarships to pharmacy students. Donations can be submitted securely online through the UT Foundation. Mention the Robert J. Schlembach Alumni Scholarship Fund in the "Other designation not listed" field of the secure online form.
Those who make gifts or pledges of $10K or more will receive special recognition as permanent members of the Schlembach Society. Your tax-deductible gift or pledge will honor Doc's leadership and commitment to pharmacy education at The University of Toledo.
---
Tuesday, November 4th, 2014
Matth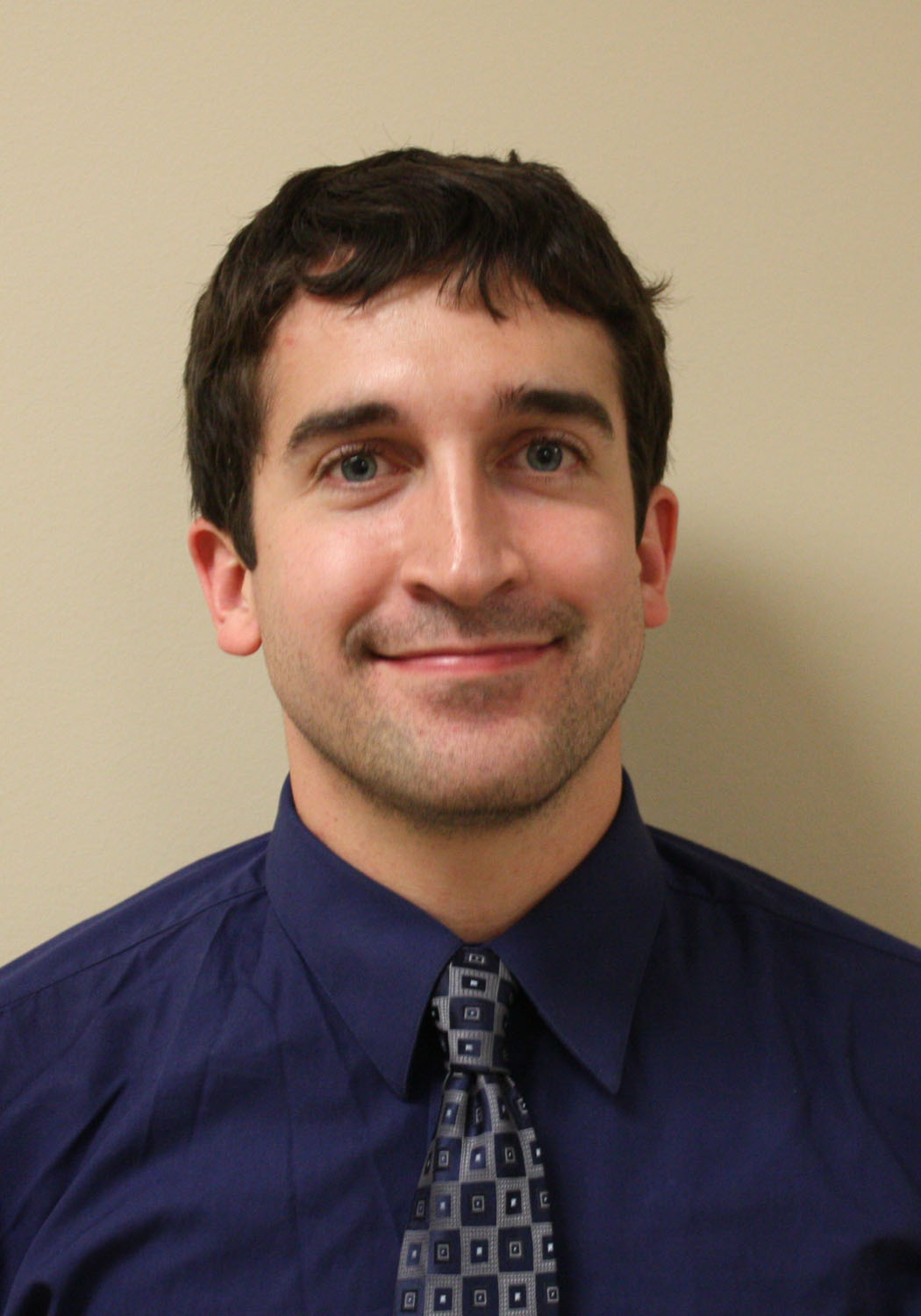 ew Jordan, president of the Pharmacy Student Council, penned a thank you letter to scholarship donors and supporters of the college.
As student council president, I was asked to give a short thank you from us students to you, the donors. While trying to come up with the words to say that would truly express what it means for us to have your support, there was one word that came to my mind. That word is hope.
In today's society, it seems that the media and many other outlets like to focus on the bad, whether it be wars, missing people, plagues and so on. We don't see much in terms of positive influences in our world. With college costs continuing to rise and a job market that feels shattered, what hope is there to go onto college? Why try? Especially when we have to invest anywhere from four to six years to bring ourselves to where we want to be.
That is where the hope you give us comes in. These scholarships show us that you see something in us that shines through. You see that there are people who can go out there and make a difference and change the world's direction. With that support, you give us the hope that we need, knowing we can achieve our goals and go out there and make that difference. As students, my wish for each and every one of us is that as we move forward in our paths, and we continue to instill this hope in others. We hope to one day be as humble, generous and wise as you.
From the bottom of our hearts, thank you.
---
Monday, October 6th, 2014
The October 2014 issue of Refill, the e-newsletter of The University of Toledo College of Pharmacy and Pharmaceutical Sciences, is now available online.
In this issue:
2014 Distinguished Alumnus, Jerry Wisler, '79
Your 2014-2015 Alumni Affiliate Board
Taking Patient Care to the Next Level with Board Certification by alumnus Brandon Craig, PharmD '07, RPh, BCACP
Mission: Unstoppable: Student Affairs staffer Jing Meyer keeps students focused on graduation
The Master of Plans: Alumnus Kevin Krock, BSPS '07 on planning for a meaningful career
Leadership Lessons: Graduate School Preparation
Small Organelle, Big Possibilities: Dr. Wissam AbouAlaiwi's research on cilia
Calendar of Events
---
Wednesday, October 1st, 2014
As director of research and development at Precision Toxicology in San Diego, Alumnus Kevin Krock, BSPS '07, has experienced career success as a result of planning and hard work. Initially arriving at The University of Toledo with the intent to become a pharmacist, he realized that he was better suited for a career in drug research.
Krock chose pharmaceutics because it offered a stable and interesting career path; formulation was a necessary role in big Pharma that had the potential to grow with the development of new technologies. After graduation, while many of his classmates elected to enter PharmD programs, Krock chose to go to graduate school with a focus on drug research.
"One thing I found amazing in the corporate world is that jobs will be open for six months to a year while they search for the exact right person," Krock said. "I saw graduate school as the best way to get the necessary experience."
The pharmaceutics major had given him a strong foundation in biology, chemistry and laboratory experience, which prepared him for graduate study at University of Illinois at Chicago. There, he studied medicinal chemistry and analytical chemistry.
While the pursuit of a graduate degree in research was challenging, it was also very rewarding. Plotting his path carefully, Krock went from working as a research assistant to working as an applications scientist before taking his current position as director of research and development. He advises current students to plan well for their careers.
"Determine what you want out of life and choose your next steps carefully," Krock said. "If you think research is interesting, speak to faculty members with active labs. Volunteering there will let you meet current Ph.D. candidates, post-docs and research faculty. You can learn a lot from their career paths and determine whether research is for you."
Among the personal qualities that have helped him to succeed, Krock credits his talent for surrounding himself with brilliant and experienced people from whom he can learn. Asked what has surprised him most about his career journey, he replied, "how much of my success has been due to sheer luck."
Krock enjoys solving complex problems, a characteristic that makes him well suited to research and development.
With the scientific freedom his work allows, he is able to plan unique projects that affect people's lives and improve their access to the medications they need.
Ever the risk taker, Krock continues to seek new ways to impact health care by taking on innovative projects.
"People who fear failure will not do well in research and development," he said.
Refining his professional goals and associating with the right people has contributed to his success over the years, and he isn?t finished yet.
---