Posts Tagged 'patient care'
Tuesday, November 1st, 2016
Since 2013, Dean Early has delivered a State of the College address each fall at the Honors and Awards Convocation, a ceremony that recognizes student achievement and honors the donors and friends of the college. This year's address focused on the return on investment seen by donors, new academic programs, the uniqueness of the college's programs, and research.
---
Monday, March 21st, 2016
By Christian Darmahkasih, BSPS, PharmD Candidate 2017
Student National Pharmaceutical Association (SNPhA) – University of Toledo chapter did not want to miss opportunities to serve the city where the regional meeting was hosted for region III, IV, and V on March 11-13, 2016. SNPhA students from all over the US volunteered their time and energy to make these service projects to become even more successful and exciting. We were able to serve Greater Cleveland Food Bank, Providence House, and Lakeside Men's Shelter on the first day of the meeting. Donations were also given to these sites by donating $1 out of registration fee from each person.


In the Greater Cleveland Food Bank, a total of 16 students helped to sort non-perishable food and put together almost 400 new boxes to be dispensed to the residents of Northeast Ohio to ensure that the communities have nutritious food daily. It was not only an exciting moment of service, it was also an opportunity for fellowship with other SNPhA members from different pharmacy schools.
Ten people were involved in the painting project at the Providence House, an emergency shelter for children who are at risk for abuse or were neglected due to a family crisis. The house was in need of the SNPhA volunteers who filled the rooms with joy through the presence new colors on the wall. Additionally, we were able to help the house to save some money toward hiring workers to do this project.
The last community service site was Lakeside Men's Shelter, where ten students were able to serve food to the local homeless population. These were an unforgettable, incredible moment to begin the conference by serving the under-served, and this is how we started to ROCK YOURx WORLD in Cleveland, Ohio.
---
Tuesday, August 11th, 2015
Kevin Omerza, PharmD/MSPS '15, discusses the decision to pursue a dual degree and how this decision has opened many new paths for him. Dr. Omerza is currently completing a PGY1 residency at MetroHealth Medical Center in Cleveland, Ohio.
The Past and the Future. These are two important factors in every decision we make. The past holds knowledge and experiences that help to inform your decision. The future includes your goals, how you feel the decision will impact these goals, and how you believe the profession will evolve. Both the past and the future played a large role in my decision to pursue a dual-degree program in Pharmacy and Health Outcomes Research along with the PharmD degree.
My past included experiences and connections that provided the dual-degree opportunity. As a P1 pharmacy student and P2 BSPS Administration student, I took my first foray into the world of research. I worked with Dr. Sharrel Pinto on a literature review as a thesis to complete the requirements of an Honors Degree. In addition to my honors thesis, I was given the opportunity to join the Pharmaceutical Care and Outcomes Research group (PCOR) with Dr. Pinto. Through the PCOR, I was exposed to many areas of pharmacy policy, practice, and research. I was able to assist in reporting to the State Board of Pharmacy on the status of new pharmacy technology as well as assist in the design, implementation, analysis and reporting of a focus group study. These experiences also included interactions and networking with pharmacists, patients and fellow researchers.
As I became more involved in research, and my P2 pharmacy year began to draw to a close, I was approached by Dr. Sharrel Pinto about the potential for helping to establish a dual-degree program. In addition to my knowledge and experiences, I considered where I saw myself and the profession of pharmacy in the coming years. I knew that my goal would be to impact patient care through inpatient clinical practice. I knew that I would need to effectively utilize research in my practice, as well as potentially complete my own research. I could think of no better way to develop these skills than focused coursework and hands-on experience. I also took into account of the perspective of the profession. It is no secret that competition for pharmacy positions is growing, especially among residency programs. The dual-degree program, and associated experiences, would help to diversify my skills and help me to stand out from the applicant pool.
My effort in the dual-degree program was definitely rewarded. I gained valuable experience through helping to develop a multi-site, double-blind research study. I also helped to revive a student organization focused on research. All of these experiences helped to diversify my knowledge and skill set. Through networking and conferences, I was solicited to apply for careers in research as well as PhD programs at various schools. This also speaks volumes to the rigor and prestige of the master's in Health Outcomes program we have here at UT. While I did not intend at the time to pursue these career paths, I know first-hand the importance of having multiple options, as you never know what the future will hold.
When applying for a residency, I was able to stand out from the crowd and be a competitive candidate. I earned a residency position in the geographic area I wanted, and at a hospital that is very strong in the specialties in which I am interested.
Overall, I have had a fantastic experience both during, and as a result of, the dual-degree program. I was able to participate in multiple research conferences and have built relationships that will last throughout my career and beyond.
The white papers to the state board, the focus group, and the research study have provided cutting-edge practice-based experiences. These unique experiences have given me exposure to a world of pharmacy that a typical hospital or community pharmacy experience does not provide. In the current climate of health care reform, and the focus on outcome-driven care, such exposure is important to truly understand the current roles and future of our profession.
I hope that all pharmacy students take a moment to think about their education and career goals and what will help them to attain these goals. They can then seek out and take advantage of the many opportunities which exist within our college. Regardless of your practice interests, there are organizations and motivated faculty members to help you achieve your goals. I was lucky enough to find an opportunity that fit in with my practice goals.
---
Monday, April 6th, 2015
By Hanin Chouman
On Friday, March 13th, 2015. UToledo SNPhA hosted a health fair at Ashland Manor, a low-income housing complex in Toledo, OH. Nine students, including six professional and three pre-professional students, participated in the health fair, providing services like education about hypertension and stroke, HIV/AIDS, kidney disease, immunization, and diabetes. Students also provided free blood pressure and blood glucose checks for participants at the health fair.
The participating students helped about 50 patients, making interventions that ranged from advice about diet and exercise to asking patients to see their primary care physicians. Of particular interest on this day was a major intervention that the group made, which led to the saving of a patient's life.
When Audrey, a student, checked this patient's blood glucose and the glucometer read 'HI', she called another student Akeem Bale, to help with the patient. Akeem re-checked the blood glucose and got the same reading, and after asking the patient several questions, Akeem told the patient that he needed to go to the emergency room (ER) to be seen now because his blood glucose was very high. The patient told Akeem that he was okay and didn't need to go to the hospital; he said he was feeling okay. Akeem continued to persuade the patient about the need to go to the ER. After much persuasion and counseling, the patient agreed to go the ER, and EMS was called in to take the patient to the hospital. Several days after this major intervention the management of the housing complex reached out to the students. They we were told that the patient had suffered from a mild heart attack, and thanks to Akeem's intervention, we saved the patient's life.
Akeem Bale is a P2 Pharm.D student, and the current president-elect of The University of Toledo's chapter of Student National Pharmaceutical Association.
---
Tuesday, November 4th, 2014
Dr. Robert Schlembach '49 has created a legacy of generosity and involvement that has enriched the lives of students and helped to transform the college. As a pharmacy practitioner, he has devoted his career to improving patient care and serving the under-served. A former faculty member and interim dean of the college, he has touched the lives of generations of pharmacy practitioners.
Doc will celebrate his 90th birthday on December 7, 2014.
In celebration of this milestone, Doc's family has a special request. Doc would love to hear from you, the alumni and friends of the College of Pharmacy and Pharmaceutical Sciences. Please take a few moments to send Doc a birthday wish and show your appreciation for his decades of commitment to pharmacy education at The University of Toledo by emailing him at DocSchlem@aol.com.
You may also wish to contribute to Doc's scholarship fund, which provides scholarships to pharmacy students. Donations can be submitted securely online through the UT Foundation. Mention the Robert J. Schlembach Alumni Scholarship Fund in the "Other designation not listed" field of the secure online form.
Those who make gifts or pledges of $10K or more will receive special recognition as permanent members of the Schlembach Society. Your tax-deductible gift or pledge will honor Doc's leadership and commitment to pharmacy education at The University of Toledo.
---
Wednesday, October 1st, 2014
by Dr. Brandon Craig
Healthcare is changing. Patients' needs are growing. The pharmacist's role is expanding. According to The Joint Commission of Pharmacy Practitioners' (JCPP) in their Future Vision of Pharmacy Practice 2015, "Pharmacists will be the healthcare professionals responsible for providing patient care that ensures optimal medication therapy outcomes." In order to prove our professional worth and fulfill our patients' medication- and health-related needs, we must get in the game. One way of doing this is Board Certification.
Dr. Brandon Craig, a 2007 Pharm.D. graduate of the University of Toledo College of Pharmacy and Pharmaceutical Sciences, recently achieved board certification in ambulatory care pharmacy through the Board of Pharmacy Specialties (BPS). Dr. Craig is a clinical pharmacist practicing at Discount Drug Mart, a regional pharmacy chain in Ohio. He is also a preceptor for Pharm.D. Students at UT. His professional interests include Medication Therapy Management, diabetes care, vaccinations and medication reconciliation.
"I have always possessed a passion for educating and sharing knowledge. As a pharmacist on the front line of healthcare, I enjoy teaching my patients about general health and wellness and the appropriate use of their medications. I have also found it very rewarding to precept pharmacy students from UT in completing their experiential hours."
There are many reasons one may pursue board certification, including affirmation of skills and knowledge, increased recognition from other healthcare professionals, or exploring new practice opportunities. My major motivation for becoming a Board Certified Ambulatory Care Pharmacist (BCACP) was in providing optimal care to my patients and ensuring that high quality, practical education is provided to our future pharmacists. As the quest towards Provider Status continues, we as pharmacists must prove our value to patients and fellow health care professionals.
"Through earning Board Certification, I would like to offer additional learning opportunities to UT pharmacy students. This credential validates a pharmacist's knowledge to manage patients with complex medication-related needs. The community pharmacist of today is truly a clinician, and has many added roles and responsibilities in caring for ambulatory patients. There are many patient services offered at my pharmacy, including MTM, health/self-care education, medication adherence, vaccinations, and medication synchronization. Students would benefit greatly from being directly involved in the provision of these services."
"With pharmacists providing advanced pharmacy services such as health education, MTM, vaccine administration, and patient/prescriber drug therapy recommendations, we need to strive for excellence and recognition as members of the health care team."
In regards to education and pharmacy students, I plan to continue precepting students at my practice site as often as they are assigned. I would also be excited to participate in other opportunities with the College of Pharmacy to provide seminars, practical experience or professional experiences to students. I am interested in any research opportunities that are relevant to ambulatory care pharmacy. I am also an active member of APhA and the Ohio Pharmacists Association (OPA), including the Disease State Management Taskforce and MTM Work Group committees with OPA.
Please contact me with any questions.
Brandon Craig, PharmD, RPh, BCACP
Class of 2007, University of Toledo College of Pharmacy and Pharmaceutical Sciences
Contact information:
Discount Drug Mart #69
661 Wooster St., Lodi, OH 44254
Phone: 330.948.0520
Email: Bcraig@discount-drugmart.com
Corporate office:
Tom Nameth, Director of Pharmacy Operations
Tnameth@discount-drugmart.com
Jason Briscoe, Director-in-training Jbriscoe@discount-drugmart.com
211 Commerce Dr.
Medina, OH 44256
Phone: 330.725.2340, Ext. 84454
Photo: Brandon Craig, PharmD, RPh, BCACP discusses pharmacy legislation with his local congressmen.
---
Tuesday, September 2nd, 2014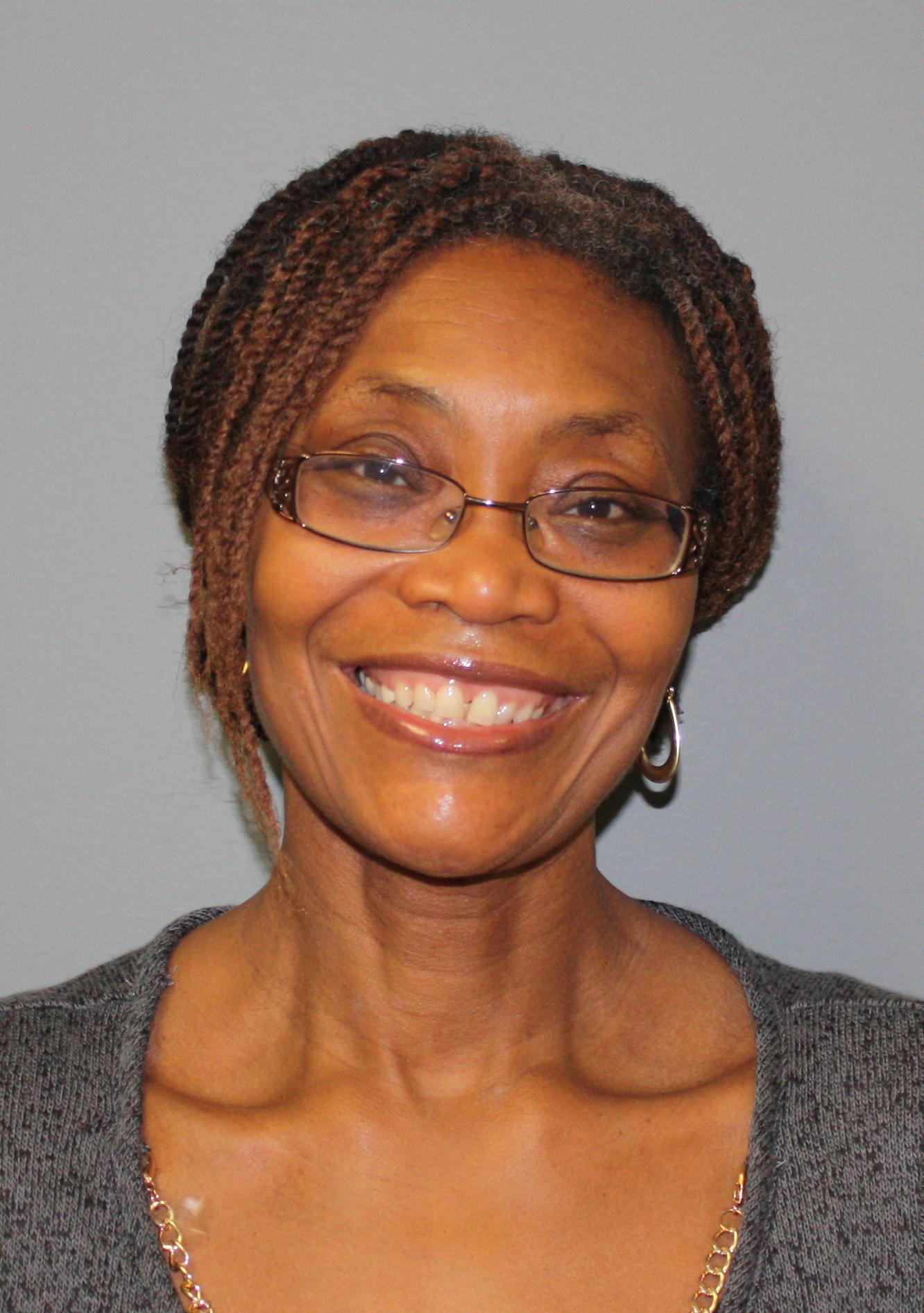 Promoting a culture that values its constituents and encouraging strong positive relationships among these groups are major facets of the core values of the College of Pharmacy and Pharmaceutical Sciences. Aligned with these core values, the college includes diversity as a key component of its mission, as does The University of Toledo. Diversity is a broad and comprehensive term, and the college is benefited by a plethora of diversity, including, but not limited to, age, color, ethnicity, gender, religion, disabilities, socio-economic status, sexual orientation, gender identity, and national origin .
As the newly appointed Assistant Dean for Diversity and Community Engagement, Dr. Monica Holiday-Goodman addresses diversity and its intersections with health outcomes in the larger medical community. A nationally recognized expert on health disparities and cultural competence, she is responsible for teaching these topics in the CPPS curricula. Several sources, including the US Institute of Medicine, have stated that the lack of cultural competence in the health professions is a major contributor to the country's health disparities. Dr. Holiday-Goodman believes that having a student body that is able to provide care for any patient, regardless of their demographic background, would bring great benefit to all Ohio citizens, especially those who are traditionally underserved in health care.
Dr. Holiday-Goodman, who chairs the college's Human Diversity Committee, has had primary responsibility for the college's Diversity Plan and the P1 Diversity Workshop for several years. She is the co-chair of the Admissions committee and therefore is keenly aware of recruitment and the retention challenges facing many of our students. She has also developed a close working relationship with the University Office of Equity, Diversity and Community Engagement and has earned a certificate in diversity through the university. She plans to ensure ongoing training and activities for faculty, staff and preceptors, allowing for continued growth in diversity-related skills and knowledge.
"Diversity-related education of faculty, staff and students will improve the recognition of and appreciation for the benefits of diversity within the College. I plan to provide oversight in the planning of activities and functions celebrating and acknowledging the various types of diversity within the College and in creating an inclusive environment for all college constituencies," Dr. Holiday-Goodman said.
By serving as a liaison between the community and the college for health-related events in the Toledo area, Dr. Holiday-Goodman will assist the college in developing more community outreach projects that improve the human condition in Northwest Ohio.
Learn more about UT's commitment to diversity and community outreach.
---
Wednesday, July 30th, 2014
By CHUN WONG, PharmD '14
As a P4 student pharmacist, I began my Advance Pharmacy Practice Experiences (APPEs) in a unique way. My first APPE rotation was at the Affiliated Hospital of North Sichuan Medical College located in Nanchong, the second most populated city of Sichuan Province, China.
Over the course of a month, I worked with my preceptors to learn about traditional Chinese medicine (TCM), including acupuncture and herbal medicine, and the role TCM can play in improving patient health.
I was able to converse and exchange ideas about pharmacy practice in institutional and community settings with local clinical pharmacists, pharmacy faculty and pharmacy students at North Sichuan Medical College.
I experienced the rich Chinese culture, including celebrating the annual Dragon Boat Festival. Overall, this experience was undoubtedly fruitful and unforgettable for me. It has certainly given me insights on the important roles pharmacists play in improving health and wellness of patients around the world.
---
Tuesday, May 27th, 2014
Zachary Henz is the April 2014 Student of the Month. Zach was nominated because of his active participation in community and educational activities in the college. As co-director of pharmacy services through the CommunityCare Clinic, orders medications for the Free Medical Clinic (FMC), serves as the officer in charge at the FMC, and organizes and oversees student involvement at the FMC. As a teaching assistant for the college, Zach is involved in diabetes education and currently serves as the policy vice president for American Pharmacists Association – Academiy of Student Pharmacists. Zach further models professionalism and represents the profession through his leadership of Phi Lambda Sigma and his service as a Pharmacy Student Council officer.
---
Tuesday, May 6th, 2014
Philip Miller, '71, '88, is the recipient of the Walter M. Frazier Award from the Ohio Society of Health-system Pharmacists (OSHP).
This award, the highest honor bestowed by OSHP, recognizes sustained exemplary service in health-system and community service. Among the qualifications for the award are high moral character, good citizenship, and high professional ideals. Miller, who has made significant contributions to health-system pharmacy, receives a plaque, a lifetime honorary membership to OSHP and OSHP Annual meeting registration and lodging.
---