Posts Tagged 'research'
Wednesday, April 22nd, 2015
The April 2015 issue of Refill, the e-newsletter of The University of Toledo College of Pharmacy and Pharmaceutical Sciences, is now available online.
In this issue:
RADM Helena Mishoe to receive honorary doctorate
Visit from Steven W. Schierholt, Esq., Executive Director of the Ohio State Board of Pharmacy
Patient education saves a life by Hanin Chouman
Alumnus Alex Adams, PharmD '09, receives national leadership award
Alice H. Skeens Award for Dr. Amanda Bryant-Friedrich
Alumna Alison Wery, BSPS '14, embarks on a career in cosmetic formulation
Student awards and presentations
OPA Student Legislative Day
Meet Dr. Amit K. Tiwari and Angela Lopez, M.Ed.
Thank you to donors
Calendar of events
---
Monday, April 13th, 2015
RADM Helena O. Mishoe, PhD, MPH will receive the honorary Doctor of Science degree at the College of Pharmacy and Pharmaceutical Sciences Commencement on Saturday, May 9, 2015. 
Dr. Helena Mishoe is the associate director of Research Training and Diversity at the National Institutes of Health / National Heart, Lung and Blood Institute (NHLBI). Dr. Mishoe earned a Bachelor of Science in Biology from Delaware State University and a Master of Public Health in Health Services Administration from the Uniformed Services University School of Medicine as well as a graduate Global Health certificate from the University of North Carolina at Chapel Hill. She earned a Ph.D. in Medical Microbiology from Georgetown University School of Medicine.
Dr. Mishoe joined NHLBI in 1988 and led the strategy to improve gene therapy and stem cell treatment of sickle cell anemia, Cooley's anemia and Fanconi anemia. She has led initiatives to increase public awareness of sickle cell anemia, promote health education in rural areas, improve HIV treatment in Angola, among many other achievements. Dr. Mishoe's career in research and medicine has spanned decades and includes service as the Assistant Surgeon General in the United States Public Health Service. She is an expert in health disparities and has been recognized for her work to increase research opportunities for underrepresented students, including ethnic minorities, economically advantaged students, and students with disabilities, in the biomedical sciences.
Dr. Mishoe's leadership in advancing diversity in science, technology, engineering and math (STEM) fields is centered on her personal interest in the students she mentors. She is dedicated to student success, personally critiquing students' presentations and grant applications as well as helping them to define their career trajectories. She oversees the NHLBI Biomedical Research Training Program for Underrepresented Groups, and a remarkable 92 percent of the participants are expected to complete terminal degrees or residencies.
Among Dr. Mishoe's treasured belongings is a photograph and quote she received from a mentee who passed away a few years ago. It reads, "Hope emerges and the future begins for one person only when there is another who believes in the beauty of their dreams." This quote reflects Dr. Mishoe's commitment to mentoring the next generation of leaders in health care and research.
Dr. Mishoe will present a seminar to the students and faculty on Friday, May 8, 2015.
---
Monday, March 30th, 2015
The nuclear magnetic resonance spectrometer (NMR) is seen above with Distinguished University Professor Dr. Pail Erhardt and medicinal chemistry graduate, Dr. Neha Malik.
The college's Lab Equipment & Technology funds support the purchase and maintenance of research equipment. The NMR, for example, uses an electromagnetic frequency to create structural images of organic compounds.
Our faculty members use the NMR, and other cutting edge research equipment, to identify treatments for cancer and other diseases. Graduate and undergraduate students receive hands-on training on NMR techniques, preparing them to hit the ground running in science and research careers.
You can make a tax-deductible gift to the college's New Lab & Equipment Technology Fund by visiting the UT Foundation's secure website.
---
Monday, March 23rd, 2015
The March 2015 issue of Refill, the e-newsletter of The University of Toledo College of Pharmacy and Pharmaceutical Sciences, is now available online.
In this Women's History Month issue:
Dr. Sharrel Pinto leads national medication adherence study
Bess G. Emch, the college's first female dean, paved the way for women
Dr. McInerney's type 1 diabetes research
Dr. Sawsan Abuhamdah's Fulbright research
Tips for Women in Science, Dr. Amanda Bryant-Friedrich
A warm welcome: Audra Wilson
Special thanks to pharmacy donors
Grandmother's tea: Dr. Early's introduction to pharmacy
Equipment funds support research and learning
Cosmetic science symposium review (part II), Hillary Phillis
Calendar of events: Law CE, Preceptor Forum, Golf Outing
---
Monday, March 16th, 2015
Hillary Phillis, a cosmetic science and formulation design student who will graduate in May 2015, reports on her participation in a second cosmetic science symposium.
In October 2014, the College of Pharmacy and Pharmaceutical Sciences and ACT Solutions Corp supported my attendance at the New York Society of Cosmetic Chemists 2014 Sun Exposure Symposium in Edison, NJ. The one-day event included speakers from the industry, vendor tables and student posters. Seven individuals from the industry spoke throughout the day on Topics such as "Studying and Assessing Human Pigmentation," "A Sunscreen for the World- A Universal Challenge in Sunscreen Development," and "Broad Spectrum Sunscreens: Challenges and Opportunities" were elaborated by the seven presenters, and attendance was high at the symposium. Companies such as Croda, DSM, Clariant, Kobo, Ashland, and Extracts & Ingredients LTD were well represented.
I participated in the poster competition at the symposium with about 10 other students from universities and companies across the country. My poster detailed the research I conducted during my summer internship with ACT Solutions Corp. I provided a short description of my work and how it could easily be related to a sun care formulation. Three anonymous judges passed through the posters and I am proud and honored to have received first place in the poster competition at the NY SCC 2014 Sun Exposure Symposium. I cannot express my gratitude enough for this wonderful opportunity to enhance both my education and future career!
---
Monday, March 9th, 2015
Dr. Marcia McInerney, pictured above with students in her lab, describes her new R15 NIH grant that explores the cellular mechanisms behind type I diabetes.
DIABETES IN AMERICA
Type 1 insulin-dependent diabetes affects some 15 million people worldwide, with three million in the US. More than 15,000 children and 15,000 adults are diagnosed with type 1 diabetes each year in the US. Furthermore, the incidence of type 1 diabetes for children under fourteen years of age is estimated to increase by 3% annually worldwide. In type 1 diabetes, pancreatic beta cells, the only cells in the body that secrete insulin, are destroyed. Because insulin controls the usage of sugar in the body, which allows cells to be fed, glucose levels in the blood and urine rise when insulin is not present, leading to the clinical symptoms of diabetes. Diabetes is controlled by insulin injection; however, secondary complications of diabetes include heart disease, blindness, kidney failure, poor circulation and wound healing, and increased risk of infection. The healthcare cost for type 1 diabetes in the US is close to $15 billion each year.
IMMUNE RESPONSE IN T1D
The immune system, which includes white blood cells or lymphocytes, is responsible for recognizing and destroying foreign invaders such as bacteria and viruses. While the immune system does not normally respond to any self-components, in autoimmune disease, the immune system recognizes some self-tissue as "foreign" and destroys it; this is what happens in type 1 diabetes. In a process called insulitis, lymphocytes enter the islets of Langerhans in the pancreas, where the beta cells, the only cells in the body that produce insulin, live. The lymphocytes destroy the beta cells. Once they are destroyed, the body can no longer make insulin and it must be provided by injections.
Why do lymphocytes move into the pancreas? Insulin binds the insulin receptor, and a signal is given to transport glucose so that cells can be fed, and this overall operation maintains homeostasis. Along with binding insulin and signaling for glucose transport, the insulin receptor also moves in response to chemical stimuli. Therefore, cells that have many insulin receptors on their cell surface can physically move toward insulin. If lymphocytes have receptors for insulin on their surface, insulin secretion might draw lymphocytes to the pancreas and into the islets.
STUDENT INVOLVEMENT
Dr. McInerney has worked on research projects in her laboratory with 11 honor thesis students, 3 students who obtained the summer undergraduate research fellowship, 1 research apprenticeship in science student, 14 undergraduate students with independent research projects or full time internship research, and a high school student whose work in the laboratory won her the Regional and State competition at the Ohio Science Fair. Additionally, Dr. McInerney has been involved with research/teaching of 21 PhD students, including 6 as the major advisor, and 12 master's students, including 8 as the major advisor. She has also published a number of papers with undergraduate and graduate student authors, with several as first authors.
Students have worked in Dr. McInerney's laboratory on research supported by NIH, USDA, American Diabetes Association, Juvenile Diabetes Research Foundation, and Diabetes Action Research and Education Foundation. Her new award will directly support and enhance undergraduate and graduate research in her laboratory.
---
Monday, February 16th, 2015
Hillary Phillis, a cosmetic science and formulation design student who will graduate in May 2015, reports on her participation in a cosmetic science symposium. Part II will be featured in the March 2015 issue of Refill.
In September 2014, students in the Cosmetic Science and Formulation Design program traveled to the Future of Beauty Symposium hosted by the Michigan chapter of the Society of Cosmetic Chemists. The symposium was held in Grand Rapids, Mich., and Dean Early sponsored our lodging expenses. At the Frederik Meijer Gardens & Sculpture Park, we had the opportunity to network over hors d'oeuvres with cosmetic science industry professionals from businesses such as BASF, Dow Corning, Centerchem, Thor, Laurichem, Amway, and ShinEtsu.
The day of the symposium was filled with guest speakers who spoke on topics such as "The Future of Beauty: Trends & Innovations to watch," "Regulatory Aspects of Non-Traditional Preservatives," "Future Trends in Cosmetic & Personal Care Ingredients," and "The Future of Testing and Ethnic Skin Care." Four students, including myself, participated in the student poster competition, which included multiple poster sessions throughout the day. We introduced our posters and discussed multiple aspects of our research with members of the society.
I was honored to receive first place at the SCC MI Chapter fall symposium poster competition. I gave a short speech to the society upon receipt of my certificate and award money. I feel fortunate to have been given the opportunity to participate in this event and gain experience in the industry.
---
Sunday, February 1st, 2015
The University of Toledo College of Pharmacy and Pharmaceutical Sciences is saddened to announce the recent passing of Parviz Boodjeh, a member of the class of 1954. Mr. Boodjeh was best known as the founder and CEO of Discount Drug Mart, a pharmacy chain operated primarily in northeastern Ohio. His commitment to pharmacy education and his generosity in contributing to the education of pharmacy students at The University of Toledo can be seen throughout the College of Pharmacy and Pharmaceutical Sciences, as the names of Mr. Boodjeh and his late wife, Mildred, grace eight laboratories in the Frederic and Mary Wolfe Center.
For his contributions to the pharmacy community, Mr. Boodjeh received an honorary doctorate from The University of Toledo in 2008. His impact as a pharmacist and as a supporter of pharmacy education will undoubtedly be felt for generations at The University of Toledo and far beyond.
Students throughout the state of Ohio have benefited from Mr. Boodjeh's focus on pharmacy education through the Discount Drug Mart scholarship awards. The Discount Drug Mart Pharmacy Scholarship supports P3 and P4 pharmacy students who intend to work in retail or community pharmacy, while the P1-P3 PharmD Scholarship supports student interns. Discount Drug Mart also sponsors a Contingent Admit Scholarship for highly qualified freshmen and a PharmD/Ursuline Partnership Scholarship for students who took part in the transfer program between The University of Toledo and Ursuline College. All Discount Drug Mart scholarships gave preference to students from Northeast Ohio, a key recruitment region for the college.
Past recipients of Discount Drug Mart scholarships are Souhail Francis of Avon Lake, Kelsey Johnson of Cleveland, Rachel McClure of Kent, Megan Gregory of Uniontown, Edward Cosma of Strongsville, Mckenzie Hall of Greenwich, Tyler Naegele of Pickerington, Chad Smith of Elyria, Eric Betka of Lorain, Megan Brinkman of Broadview Heights, and Ryan Podolski of North Royalton. Each of these students can attest to the influence of Mr. Boodjeh on the lives of pharmacy students at The University of Toledo.
---
Sunday, February 1st, 2015
The February 2015 issue of Refill, the e-newsletter of The University of Toledo College of Pharmacy and Pharmaceutical Sciences, is now available online.
In this issue:
Remembering Parviz Boodjeh '54
Pharmacy Student-Athletes: Auckley, Gonring and North
Introducing Dr. F. Scott Hall
Amanda Bryant-Friedrich's Stanley C. Israel Regional Award
PharmD/MBA Dual Degree program
Allan Zaenger '79 leads Charitable Pharmacy
Clinical Skills Competition Winners, Hazelden and Israel
Student Conferences and Presentations
Outstanding Alumni Nominations
---
Tuesday, November 4th, 2014
Matth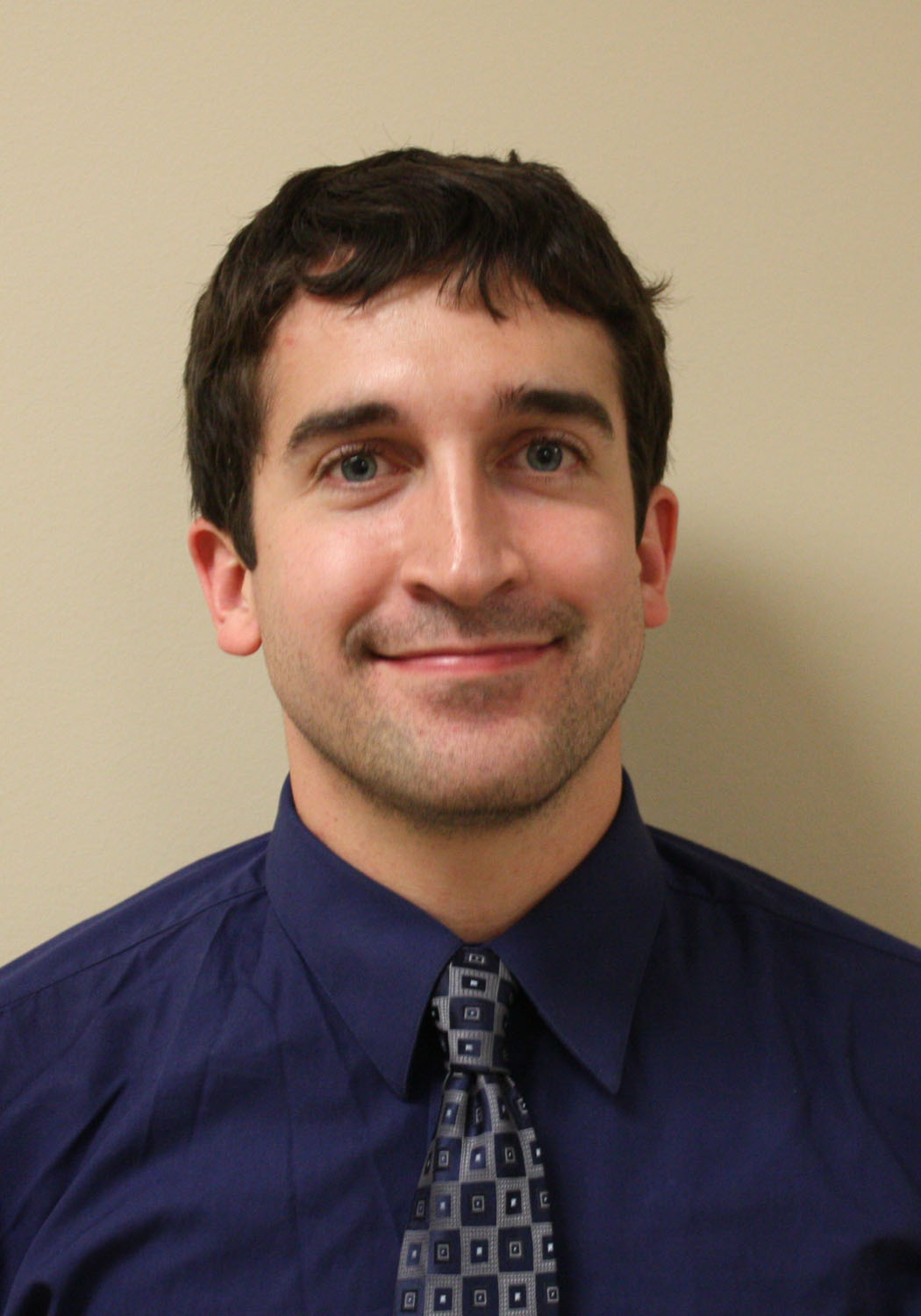 ew Jordan, president of the Pharmacy Student Council, penned a thank you letter to scholarship donors and supporters of the college.
As student council president, I was asked to give a short thank you from us students to you, the donors. While trying to come up with the words to say that would truly express what it means for us to have your support, there was one word that came to my mind. That word is hope.
In today's society, it seems that the media and many other outlets like to focus on the bad, whether it be wars, missing people, plagues and so on. We don't see much in terms of positive influences in our world. With college costs continuing to rise and a job market that feels shattered, what hope is there to go onto college? Why try? Especially when we have to invest anywhere from four to six years to bring ourselves to where we want to be.
That is where the hope you give us comes in. These scholarships show us that you see something in us that shines through. You see that there are people who can go out there and make a difference and change the world's direction. With that support, you give us the hope that we need, knowing we can achieve our goals and go out there and make that difference. As students, my wish for each and every one of us is that as we move forward in our paths, and we continue to instill this hope in others. We hope to one day be as humble, generous and wise as you.
From the bottom of our hearts, thank you.
---