August 20th, 2018
---
August 20th, 2018
More than 350 people have been killed
The number of people taking refuge in the 5,645 relief camps now stood at 725,000.
---
August 19th, 2018
"…..Experts urged Ukrainians not to consume dried, salted and canned fish, canned food or meat products…."
---
August 19th, 2018
By Cynthia McCormick
The Cape Cod Times
The 106,000-square-foot, 14-bed hospital is being built to hurricane design specifications established by Miami-Dade County
Will allow the hospital to withstand Hurricane Irma-strength winds of 185 mph, rather than 150 mph as specified by Massachusetts building codes
Massive 5-foot-by-5-foot concrete footings fortified by mesh
Andersen Stormwatch windows
A double-hulled exterior building shell will help the new hospital stand up to Category 5 winds
Analog and digital phone lines
Access to satellite phones
The new Nantucket Cottage Hospital won't even have a basement.
The boiler room, currently located in the basement of the existing hospital, will be shackled to the flat roof of the new hospital, including two massive generators
Electrical transformer switches will be located on the second floor instead of the first
The fuel-pumping room is being built at grade level, but will have waterproof curbing like an inverted bathtub
The six-over-six Andersen windows have multiple fastenings and have withstood objects hurled by hurricane-force winds in ballistic tests
The shell of the building is constructed almost like two walls, with a water and vapor barrier between the inner and outer skin
will have a larger capacity to go days without supplies
will have enough food for seven to 10 days and generator fuel for many days
will have 27,000 gallons of fuel on-site for the dual-purpose generators, more than three times the current capacity of 8,000 gallons of oil and propane
The final cost is estimated to run about $120 million
---
August 19th, 2018
The World Health Organization R&D Blueprint aims to accelerate the availability of medical technologies during epidemics by focusing on a list of prioritized emerging diseases for which medical countermeasures are insufficient or nonexistent. The prioritization process has 3 components: a Delphi process to narrow down a list of potential priority diseases, a multicriteria decision analysis to rank the short list of diseases, and a final Delphi round to arrive at a final list of 10 diseases.
A group of international experts applied this process in January 2017, resulting in a list of 10 priority diseases. The robustness of the list was tested by performing a sensitivity analysis. The new process corrected major shortcomings in the pre–R&D Blueprint approach to disease prioritization and increased confidence in the results.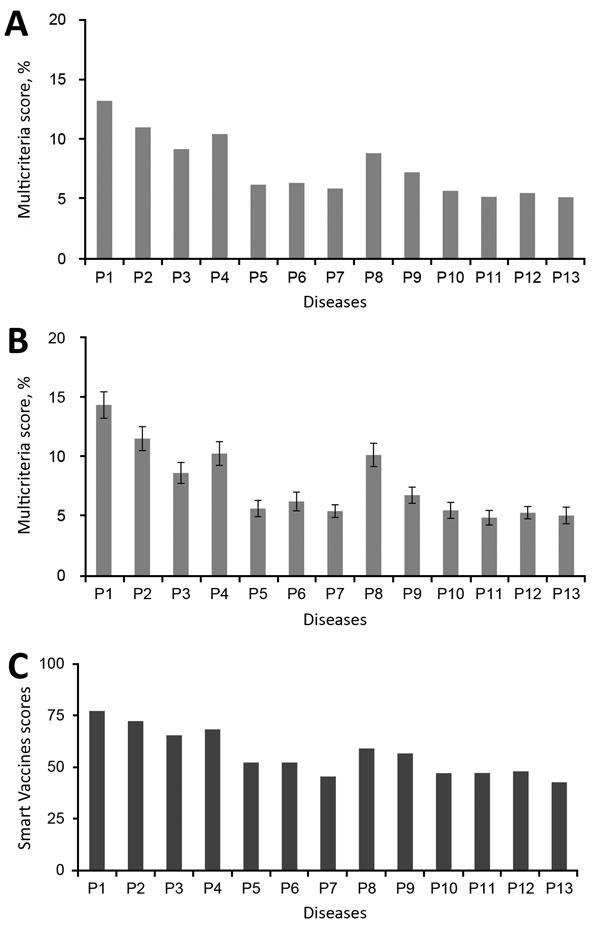 ---
August 18th, 2018
Case Count: 476
States: 15
Deaths: 0
Hospitalizations: 21
---
August 18th, 2018
Ebola virus disease – Democratic Republic of the Congo
On 1 August 2018, the Ministry of Health (MoH) of the Democratic Republic of the Congo declared a new outbreak of Ebola virus disease (EVD) in the town of Mangina, Mabalako Health Zone, North Kivu Province. Confirmed cases have since between reported from Beni and Mandima health zones, Ituri Province; however, all confirmed exposures and transmission events to date have been linked back to the outbreak epi-centre, Mangina. North Kivu and Ituri are among the most populated provinces in the country, share borders with Uganda and Rwanda, and experience conflict and insecurity, with over one million internally displaced people and migration of refugees to neighbouring countries.
As of 15 August 2018, 78 EVD cases (51 confirmed and 27 probable), including 44 deaths, have been reported.1 Since the DON published on 9 August, 34 new confirmed cases have been reported: seven from Ituri Province (Mandima Health Zone) and 27 from North Kivu Province (one in Beni and 26 in Mabalako health zones). The 78 confirmed or probable cases reside in five health zones in North Kivu and one health zone in Ituri. The majority of cases (39 confirmed and 21 probable) have been reported from Mangina in Mabalako Health Zone (Figure 1). As of 15 August, 24 suspected cases are currently pending laboratory testing to confirm or exclude EVD.
Eight new confirmed cases among health care workers have been reported, bringing the total number of infected health care workers to 10 (nine confirmed and one probable deceased case). These health care workers were likely exposed in clinics, not Ebola treatment centres (ETCs), many of which may have been infected before the declaration of the outbreak. WHO and partners are working to increase awareness of Ebola among health care and other frontline workers, and to strengthen infection prevention and control (IPC) measures.
The MoH, WHO and partners continue to systematically monitor and rapidly investigate all alerts in other provinces and in neighbouring countries. Since the last DON was published, alerts in several provinces of the Democratic Republic of Congo as well as in Uganda, Rwanda, and the Central African Republic were investigated; EVD was ruled out for all.
For more information, see:
ublic health response
The MoH rapidly initiated response mechanisms in North Kivu and Ituri provinces with support from WHO and partners. Priorities include the establishment and strengthening of surveillance, contact tracing, laboratory capacity, IPC, clinical management, vaccination, risk communication and community engagement, safe and dignified burials, response coordination, cross-border surveillance, and preparedness activities in neighbouring provinces and countries.
During a two-day mission to the outbreak epi-centre, the WHO Director-General (DG), WHO Regional Director (RD) for Africa and WHO Deputy Director-General (DDG), Emergency Preparedness and Response, together with the Minister of Health, observed the launch of Ebola vaccination activities, visited the Emergency Operations Centre (EOC), met with partners and staff to discuss the challenges ahead, and assessed response measures and needs.
The WHO DG and the RD then visited Uganda where they were briefed by the WHO Representative on the country's EVD preparedness. The DG and RD later met the Uganda Prime Minister, the Minister of Foreign Affairs, the Minister of Health, and the Minister of State for Primary Health Care to discuss EVD preparedness and WHO support.
The MoH has activated a multi-partner incident management system and an EOC to coordinate the response, with the main centre in Beni and the field coordination centre in Mangina. WHO has established an incident management team with personnel from the WHO Country Office, Regional Office for Africa and headquarters who are collaborating closely to ensure a comprehensive and effective response to the outbreak.
On 8 August, the MoH, with support from WHO and partners, launched the Ebola ring vaccination activities for high-risk populations. In the first days, health care and other frontline workers were vaccinated. As of 15 August, a total of five rings have been defined around 13 recently confirmed cases. Within these initial rings, more than 500 contacts and their contacts consented and received rVSV-ZEBOV Ebola vaccine thus far. Teams are continuing to identify and vaccinate all eligible contacts to help interrupt transmission of the virus.
The MoH and WHO continue to strengthen surveillance in the affected and surrounding areas. As of 15 August, nearly 1600 contacts, including more than 120 health workers, in North Kivu and Ituri provinces have been registered and are being followed up on daily basis.
As of 15 August, WHO has deployed over 100 technical and logistics specialists to support response activities. Global Outbreak Alert and Response Network (GOARN) partner institutions continue to support the response as well as ongoing readiness and preparedness activities in non-affected provinces of the Democratic Republic of the Congo and in bordering countries. For more information about operational readiness and preparedness activities, please see the DON published on 14 August.
In addition to the mobile laboratory established in Beni on 3 August, local testing with Xpert Ebola has since been established in hospital facilities in Beni, Goma, and Mangina to facilitate the timely diagnosis of suspected cases.
The Alliance for International Medical Action (ALIMA) and Médecins Sans Frontières (MSF) have established 60-bed ETCs in Beni and Mangina, respectively. The partners are preparing the ETCs to provide therapeutics under the monitored emergency use of unregistered and experimental interventions (MEURI) protocol in collaboration with MoH and Institut National de Recherche Biomédicale (INRB). WHO is providing technical expertise support on site and assisting with the creation of a data safety management board.
The MoH team, with support from UNICEF, are training 90 psychosocial agents to provide psychosocial care to patients and other affected people.
Knowledge, Attitude and Practice (KAP) surveys were conducted in Beni and Mabalako health zones to assess the levels of EVD awareness in the communities. Findings from the survey will be used to improve the risk communication, social mobilization and community engagement strategy.
Two planes with supplies of cold chain equipment, isolation units and vehicles arrived in Beni on 11 and 12 August.
WHO risk assessment
This latest outbreak of EVD is affecting north-eastern provinces of the Democratic Republic of the Congo which border Uganda. Potential risk factors for transmission of EVD at the national and regional levels include the transportation links between the affected areas, the rest of the country, and neighbouring countries; the internal displacement of populations; and displacement of Congolese refugees to neighbouring countries. The country is concurrently experiencing several epidemics and a long-term humanitarian crisis. Additionally, the security situation in North Kivu and Ituri may hinder the implementation of response activities. Based on this context, the public health risk was assessed to be high at the national and regional levels, and low globally.
WHO advice
The Strategic Advisory Group of Experts (SAGE) working group on Ebola vaccines and the SAGE members have reviewed the epidemiological situation and the evidence available with regard to the different candidate Ebola vaccines and the impact of different interventions. While ring vaccination remains the preferred strategy (as stated in the April 2017 SAGE report, a geographic targeted approach was proposed as an exceptional alternative if the ring vaccination around a laboratory-confirmed case of Ebola proves unfeasible. The following interim recommendation was agreed upon: "Should an Ebola disease outbreak occur before the candidate vaccine is licensed, SAGE recommended that the rVSV-ZEBOV Ebola vaccine be promptly deployed under the Expanded Access framework, with informed consent and in compliance with Good Clinical Practice. If the outbreak is caused by an Ebola virus species other than Zaire, consideration should be given to the use of other candidate vaccines that target the putative viral species".
For more information, see:
As investigations continue to establish the full extent of this outbreak and the risk of national and regional spread remains high, it is important for neighbouring provinces and countries to enhance surveillance and preparedness activities. WHO will continue to work with neighbouring countries and partners to ensure health authorities are alerted and are operationally ready to respond.
WHO advises against any restriction of travel and trade to the Democratic Republic of the Congo based on the currently available information. WHO continues to closely monitor and, if necessary, verify travel and trade measures in relation to this event.
For more information, see:
---
1The number of cases is subject to change due to ongoing reclassification, retrospective investigation, and the availability of laboratory results.
---
August 18th, 2018
INTRODUCTION
New York City has been targeted by terrorists on several occasions, most notably the 1993 and 2001 attacks against the World Trade Center.
Other plots have been thwarted, such as the attempt to bomb the Atlantic Avenue subway station in 1997 and the 1993 Landmarks plot that targeted key sites, such as the Lincoln and Holland Tunnels, the United Nations and 26 Federal Plaza. New York has persevered and thrived in the face of these events, but we cannot let our guard down. The threat of terrorism remains. Working together, the public and private sectors are stronger than either is alone. This partnership is the cornerstone in defending the City against terrorism.
NYPD SHIELD is an umbrella program for a series of current and future Police Department initiatives that pertain to private sector security and counterterrorism. This is a public private partnership based on information sharing.
NYPD SHIELD is a central destination for private sector security managers to obtain information and engage Police Department resources.
NYPD SHIELD also seeks information from our private sector partners to assist in our efforts to keep the City safe.
WHAT WE DO
NYPD SHIELD addresses private sector business on both an industry-specific and a geographic basis. This enables the NYPD to best serve the unique needs of each constituency. NYPD provides training services to assist public and private sector entities in defending against terrorism.
In addition, information specific to a particular sector or neighborhood is transmitted directly to those affected by one of several methods:
In-person intelligence and threat briefings conducted by Counterterrorism Bureau and Intelligence Division personnel
Informal conferrals with Patrol Borough Counterterrorism Coordinators
NYPD Website postings
Shield Alert e-mail messages
NYPD SHIELD keeps our private sector partners informed of developing situations in the City, preparations for upcoming events and new intelligence and threat information.
WHAT WE ASK
NYPD SHIELD is a two-way street; the key to success is for information to flow in two directions. Private sector personnel are well situated to serve as eyes and ears of the NYPD. We ask your assistance in the fight against terrorism by reporting suspicious behavior as soon as possible.
In addition, we recognize that our private sector partners are uniquely qualified to assist NYPD personnel during counterterrorism deployments. Your personnel know your buildings, blocks and neighborhoods from a different perspective. You know what belongs and what is out of place. We urge you and your staff to speak with the police officers you see on the street, particularly those assigned to posts in the vicinity of sensitive and critical locations. Sharing your perspective can help us be more effective. If you have information to pass to the NYPD but cannot do so in person, please use our 24-hour hotline, 1-888-NYC-SAFE or 311. In an emergency, always call 911.
---