Archive for the 'Chemical Threats' Category
Tuesday, January 2nd, 2018
PHEMCE High-Priority Threats
The PHEMCE will continue to address MCM needs to protect against high-priority threats for which the Secretary of Homeland Security made a determination pose a material threat sufficient to affect national security or PHEMCE leadership determines to have the potential to threaten national health security.
This year, the PHEMCE added three chemical agents (chlorine, phosgene, and vesicants); otherwise, the high-priority threats are unchanged from those listed in the 2016 PHEMCE SIP. The PHEMCE high-priority threats are (in alphabetical order by threat area):
Biological Threats
Bacillus anthracis (anthrax)* and
Multi-drug resistant B. anthracis (MDR anthrax)*
Burkholderia mallei (glanders)* and
Burkholderia pseudomallei (melioidosis)*
Clostridium botulinum toxin (botulism)*
Ebola virus (Ebola hemorrhagic fever)*
Emerging infectious diseases4
Francisella tularensis (tularemia)*
Marburg virus (Marburg hemorrhagic fever)*
Pandemic influenza
Rickettsia prowazekii (typhus)*
Variola virus (smallpox)*
Yersinia pestis (plague)*
Chemical Threats
Acetylcholinesterase inhibitor nerve agents*
Chlorine5
Cyanide salts (potassium and sodium cyanide)*
Hydrogen cyanide*
Phosgene5
Vesicants*
Radiological* and Nuclear* Threats(*) indicates threats identified under the following authorities related to MCMs: (1) emergency use authorities that rely on section 564(b)(1)(D) of the Federal Food, Drug, and Cosmetic Act (FD&C Act); (2) priority review vouchers PRVs) under section 565A of the FD&C Act;6 and, (3) procurements of security countermeasures under section 319F-2 of the PHS Act.
4 EIDs continue to remain a high-priority threat for the PHEMCE. The PHEMCE developed a risk assessment framework to assess whether specific emerging pathogens should be included explicitly as a high-priority threat. These pathogens may be included if PHEMCE leadership determines they have the potential to affect national health security.
5 The PHEMCE added additional chemical threat agents to the high-priority threat list after considering multiple factors, including recent reported intentional use of agents as weapons, accidental releases, availability of agents in industry, and health impacts of exposure.
6 It is possible that a drug product meeting the requirements of section 565A (material threat MCM priority review vouchers (PRVs)) also may meet the requirements of section 524 of the FD&C Act (which enables sponsors of certain tropical disease applications to receive PRVs). However, under section 565A(e), the same application is not permitted to receive more than one voucher. U.S. Food & Drug Administration (2017). Tropical Disease Priority Review Voucher Program. https://www.fda.gov/aboutfda/centersoffices/officeofmedicalproductsandtobacco/cder/ucm534162.htm and U.S. Food & Drug Administration (2017). 21st Century Cures Act: MCM-Related Cures Provisions. https://www.fda.gov/EmergencyPreparedness/Counterterrorism/MedicalCountermeasures/MCMLegalRegulatoryand PolicyFramework/ucm566498.htm#prv.
---
Friday, December 29th, 2017
The PHEMCE is an interagency coordinating body led by the HHS Assistant Secretary for Preparedness and Response, comprising the Centers for Disease Control and Prevention, the National Institutes of Health, the Food and Drug Administration, and interagency partners at the Departments of Defense, Veterans Affairs, Homeland Security, and Agriculture. It coordinates the development, acquisition, stockpiling, and recommendations for use of medical products that we need to effectively respond to a variety of high consequence public health emergencies, whether naturally occurring or intentional.
EXECUTIVE SUMMARY
The 2017-2018 Public Health Emergency Medical Countermeasures Enterprise (PHEMCE) Strategy and Implementation Plan (SIP) describes the priorities that the U.S. Department of Health and Human Services (HHS), in collaboration with its interagency partners, will implement over the next five years. This strategy updates the 2016 PHEMCE SIP and fulfills the annual requirement established by Section 2811(d) of the Public Health Service (PHS) Act, as amended by the Pandemic and All-Hazards Preparedness Reauthorization Act (PAHPRA). The annual PHEMCE SIP provides the blueprint the Enterprise will use to enhance national health security through the procurement and effective use of medical countermeasures (MCM). Starting with this iteration of the SIP, the PHEMCE is retitling its SIP to reflect a more forward-focused strategic document by referring to the year the PHEMCE developed it as well as the following year. For example, the PHEMCE developed this SIP in 2017; therefore, it is the 2017-2018 PHEMCE SIP. The PHEMCE examines the SIP goals and objectives annually by taking into consideration the progress achieved and the remaining strategic gaps in MCM preparedness. During the development of the 20172018 PHEMCE SIP, the PHEMCE examined the goals and objectives articulated in the 2016 PHEMCE SIP and determined that no changes were necessary at this time.
The streamlined 2017-2018 PHEMCE SIP provides:
1) a summary of the major recent accomplishments;
2) new activities;
3) updates to the activities from the 2016 PHEMCE SIP; and
4) specific information required annually under PAHPRA reporting mandates.
The 2016 PHEMCE SIP identified priority activities in the near-term (fiscal year (FY) 20172018), mid-term (FY 2019-2020), and long-term (FY 2021 and beyond) timeframes. The PHEMCE maintained these timeframes in the 2017-2018 PHEMCE SIP. The PHEMCE is still pursuing activities detailed in the 2016 PHEMCE SIP unless otherwise noted in this document. All activities described are contingent on available appropriations.
---
Friday, December 29th, 2017
Public Health Emergency Medical Countermeasures Enterprise
The Public Health Emergency Medical Countermeasures Enterprise (PHEMCE) coordinates Federal efforts to enhance chemical, biological, radiological and nuclear threats (CBRN) and emerging infectious diseases (EID) preparedness from a medical countermeasure (MCM) perspective. The PHEMCE is led by the HHS Office of the Assistant Secretary for Preparedness and Response (ASPR) and includes three primary HHS internal agency partners: the Centers for Disease Control and Prevention (CDC), the Food and Drug Administration (FDA) and the National Institutes of Health (NIH), as well as several interagency partners: the Department of Defense (DoD), the U.S. Department of Veterans Affairs (VA), the Department of Homeland Security (DHS) and the U.S. Department of Agriculture (USDA).
PHEMCE Strategy and Implementation Plans
The HHS PHEMCE Strategy articulates the strategic direction and will guide policies and decisions for the end-to-end mission of the PHEMCE.  The HHS PHEMCE Implementation Plan identifies priorities across the PHEMCE mission areas.   Learn More >>
​PHEMCE Multiyear Budget
The multiyear budget highlights spending plans for the various HHS agencies within the PHEMCE and provides Congress and our external stakeholders with information on funds that have been invested in specific threat areas and future plans for investments in specific threat areas, based on availability of funds.​​ Learn More >>
2010 PHEMCE Review
The vision to combat emerging infectious diseases, pandemics, and bioterrorism is simple: our nation must have the nimble, flexible capability to produce MCMs rapidly in the face of any attack or threat, whether known or unknown, novel or reemerging, natural or intentional.    Learn More >>
PHEMCE Mission Components
The PHEMCE coordinates medical countermeasure-related efforts within HHS and in cooperation with PHEMCE interagency partners.  This is a complex mission space and many Federal agencies have responsibilities that are critical to its success.  Learn More >>
PHEMCE Governance
The PHEMCE evolved to address a wider array of challenges, including CBRN threats, pandemic influenza, and emerging infectious diseases.  Under this new paradigm, the PHEMCE is better positioned to address the range of cross-cutting activities that comprise the MCM development process. Learn More >>
---
Thursday, September 7th, 2017
"…..The incident comes a day after UN human rights investigators said they had concluded a Syrian Air Force jet had dropped a bomb containing the nerve agent Sarin on a rebel-held town in April.
At least 83 people were killed in that attack, most of them women and children, according to the investigators……"
---
Monday, July 17th, 2017
Monday, July 17, 2017
Space station project seeks to crystalize the means to counteract nerve poisons
NIH-supported experiment could lead to improved antidotes.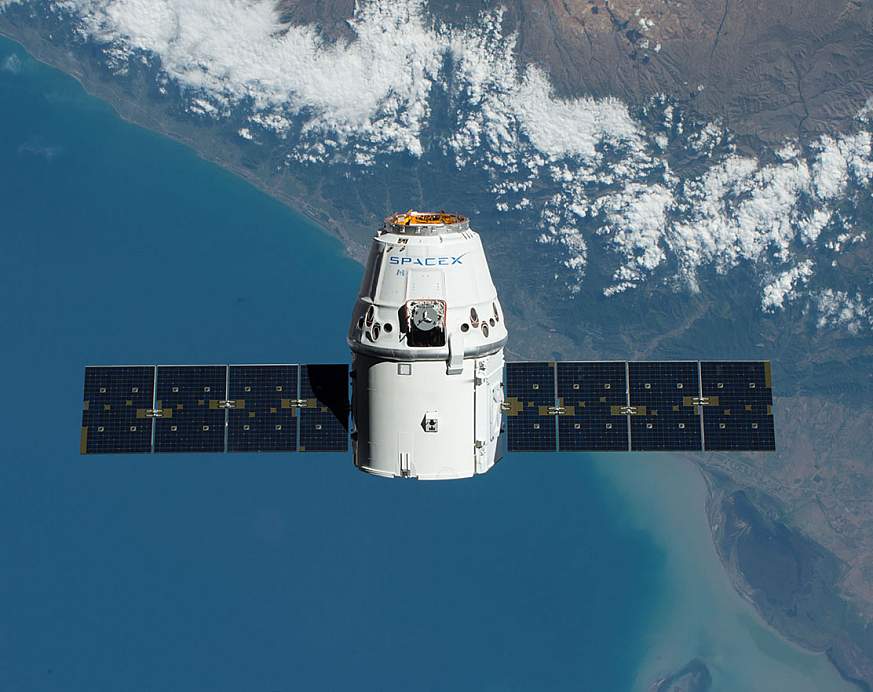 The microgravity conditions of the International Space Station (ISS) may hold the key to improving our understanding of how to combat toxic nerve agents such as sarin and VX. That is the hope of Countermeasures Against Chemical Threats (CounterACT) project that is part of an initiative at the National Institutes of Health aimed at developing improved antidotes for chemical agents.
"With increasing worldwide concern about the use of chemical weapons, there is significant interest in developing better counteragents," said David A. Jett, Ph.D., director of the CounterACT program, National Institute of Neurological Disorders and Stroke (NINDS), a part of NIH.
Organophosphates (OPs), a family of chemicals that includes several pesticides as well as sarin and VX nerve agents, block the activity of the enzyme acetylcholinesterase (AChE). This enzyme is critical for allowing muscles to relax after they have been stimulated by the nervous system. When the activity of AChE is blocked (for example, by OPs), muscles cannot relax, leading to paralysis and eventually death.
Developing antidotes to this type of poisoning requires detailed knowledge about the structure of the AChE enzyme. Until now, the forces of gravity on Earth have posed a challenge to this area of research. That's where traveling into space comes in.
In June of this year, samples of the human AChE enzyme were sent to the International Space Station U.S. Laboratory by a team of CounterACT scientists led by Andrey Kovalevsky, Ph.D., Oak Ridge National Laboratory in Oak Ridge, Tennessee, and Zoran Radić, Ph.D., University of California, San Diego. Using these samples, astronauts are currently growing large crystals of pure enzyme of a size that cannot be formed on Earth due to interference from gravity.
"By taking advantage of the microgravity conditions of the International Space Station, we hope to grow better, more uniform crystals that we are unable to grow on Earth," said Dr. Kovalevsky.
Once the crystals are grown to a large enough size, they will be returned to Earth and analyzed by a sophisticated imaging method called neutron diffraction that can provide an atomic-level view of the enzyme.
"Using this technique, we will be able to get a closer look at how the enzyme interacts with pesticides and nerve agents and learn about how the bond between the two can be chemically reversed," said Dr. Radić. "This method would not work on the smaller enzyme crystals that can be grown here."
Antidotes to OP exposure reactivate AChE by directly breaking its chemical bond with the OP. However, the speed at which the countermeasures available today are able to do this is too slow to be fully effective. This project will help researchers to develop antidotes that break the AChE-OP bond more quickly and that can also be delivered orally, which is another key to dealing with large-scale exposure to nerve poisons.
"Developing better countermeasures against these sorts of nerve agents is a major thrust of our overall program," said Dr. Jett. "This project is the kind of cutting-edge science we envisioned when we established the CounterACT program."
This project is made possible through a partnership with NASA's Center for the Advancement of Science in Space and is part of a larger UCSD-led CounterACT-funded effort that, in addition to Drs. Kovalevsky and Radić, also includes biophysicist Donald Blumenthal, PhD., University of Utah, Salt Lake City. Their goal is to use advanced biophysical techniques to overcome limitations in defining the atomic structure of AChE and develop more effective antidotes against OP-induced inhibition.
The CounterACT program is a trans-NIH effort that is led by the NINDS in close partnership with multiple NIH institutes including the National Institute of Allergy and Infectious Diseases, which provides oversight of the program, National Institute of Environmental Health Sciences, National Institute of Arthritis and Musculoskeletal and Skin Diseases, National Eye Institute, and other NIH Institutes and Centers.
This project is funded in part by the NIH Office of the Director through the NIH CounterACT program and managed by NINDS (NS083451).
The NINDS is the nation's leading funder of research on the brain and nervous system. The mission of NINDS is to seek fundamental knowledge about the brain and nervous system and to use that knowledge to reduce the burden of neurological disease.
The NIH CounterACT Program supports research to understand fundamental mechanisms of toxicity caused by chemical threat agents and the application of this knowledge to develop promising therapeutics for reducing mortality and morbidity caused by these agents.
About the National Institutes of Health (NIH): NIH, the nation's medical research agency, includes 27 Institutes and Centers and is a component of the U.S. Department of Health and Human Services. NIH is the primary federal agency conducting and supporting basic, clinical, and translational medical research, and is investigating the causes, treatments, and cures for both common and rare diseases. For more information about NIH and its programs, visit www.nih.gov.
NIH…Turning Discovery Into Health®
---
Thursday, April 13th, 2017
---
Thursday, April 6th, 2017
"….The Turkish statement said the sarin conclusion had been based on autopsies on three victims performed at Turkey's Adana Forensic Medicine Institution with the participation of representatives from the World Health Organization and the Organization for the Prohibition of Chemical Weapons, a group based in The Hague that monitors compliance with the global treaty that bans such munitions….."
---
Tuesday, April 4th, 2017
"…..Rescue workers from the White Helmets civil defense organization said that many children were among at least 50 dead and 250 wounded. Radi Saad, who writes incident reports for the group, said that volunteers had reached the site not knowing a chemical was present, and that five of them had suffered from exposure to the substance….."
---