Archive for the 'Weather' Category
Friday, October 11th, 2019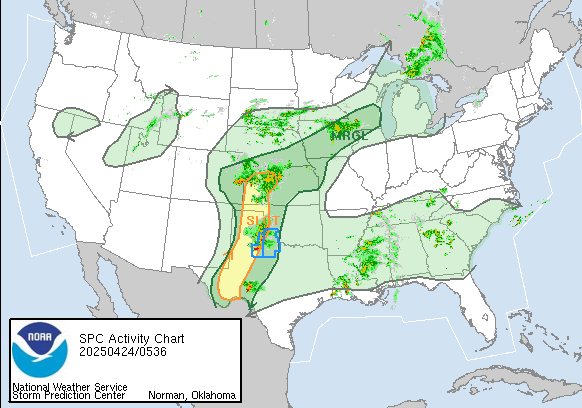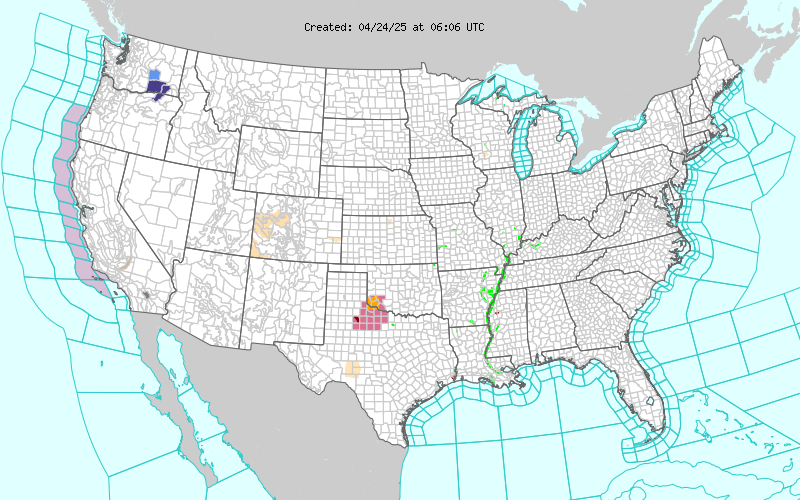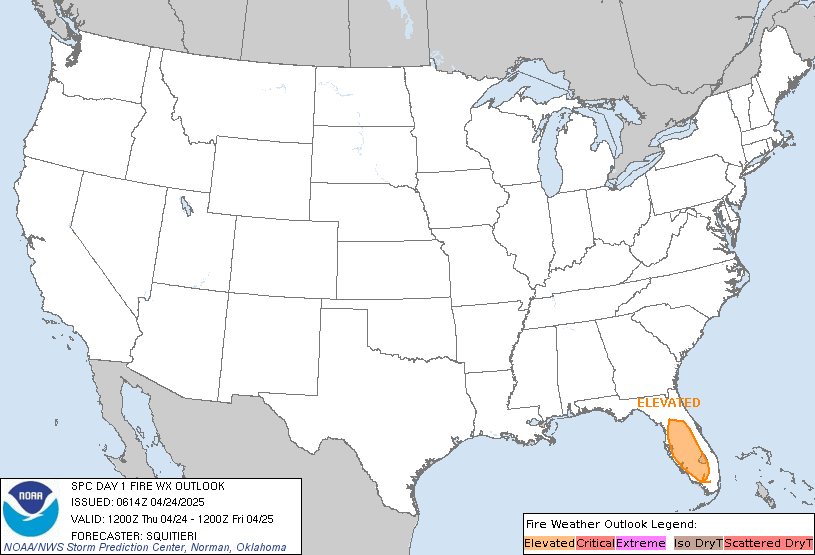 | | | | |
| --- | --- | --- | --- |
| Risk | Area (sq. mi.) | Area Pop. | Some Larger Population Centers in Risk Area |
| Extreme | 6,031 | 2,978,087 | San Bernardino, CA…Fontana, CA…Santa Clarita, CA…Rancho Cucamonga, CA…Thousand Oaks, CA… |
| Critical | 9,671 | 4,672,773 | Riverside, CA…Glendale, CA…Oxnard, CA…Ontario, CA…Moreno Valley, CA… |
---
Thursday, October 10th, 2019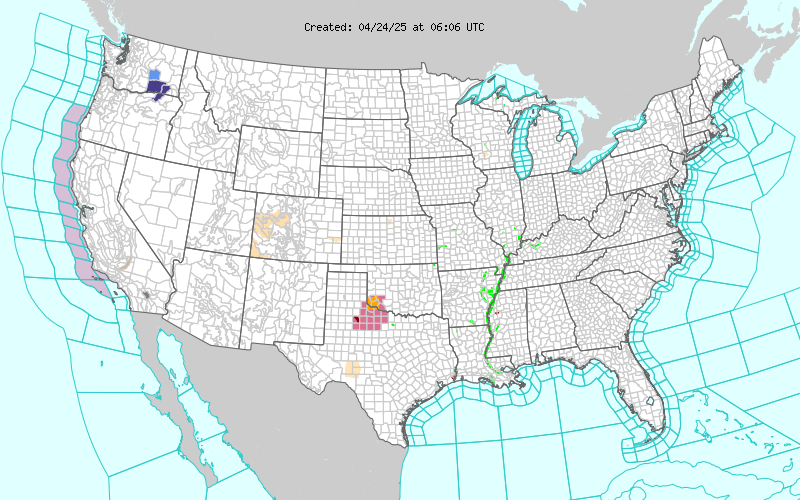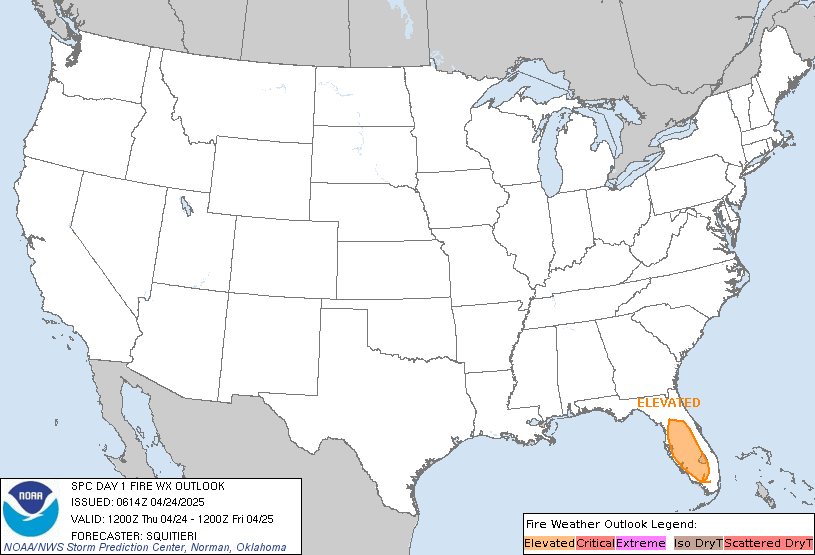 CZC SPCFWDDY1 ALL
FNUS21 KWNS 100643
Day 1 Fire Weather Outlook
NWS Storm Prediction Center Norman OK
0143 AM CDT Thu Oct 10 2019
Valid 101200Z – 111200Z
…EXTREMELY CRITICAL FIRE WEATHER AREA FOR PORTIONS OF LOS
ANGELES…VENTURA…AND SAN BERNARDINO COUNTIES…
…CRITICAL FIRE WEATHER AREA FOR TRANSVERSE AND PENINSULAR RANGES
AND TO THE COAST OF SOUTHERN CALIFORNIA…
…CRITICAL FIRE WEATHER AREA FOR SACRAMENTO VALLEY…PORTIONS OF
THE NORTHERN COAST RANGES…WESTERN SLOPES/FOOTHILLS OF THE SIERRA
NEVADA…
…Synopsis…
A strong upper-level trough will continue moving eastward from the
Intermountain West to out over the Plains today. An associated
surface cold front will push through much of the Southwest and deep
into Texas by late tonight. Surface high pressure will broaden over
the interior western CONUS with the surface pressure gradient
remaining strong through much of today across northern California
and strengthening across southern California through tonight. This
will result in strong offshore/downslope winds across much of
California.
…southern California…
Extremely critical conditions will develop across portions of Los
Angeles and Ventura Counties and into southwest San Bernardino
County today. Critical conditions will begin early this morning with
extremely critical conditions likely starting late morning. With
strong surface high pressure moving into the Great Basin, the
Tonopah/LAX pressure gradient will increase above 10 mb and could
exceed 15 mb today. This will result in northeast-east sustained
winds of 20-40 mph across southern California with gusts of 60 mph
in terrain favored locations.
A dry, post-frontal airmass is in place and downslope/offshore winds
will further lower dewpoints resulting in minimum RH values of 5-15%
across southern California. Fuels remain dry with cured fine fuels
and ERCs/100-hour dead fuel moisture values approaching or at
90th/10th percentiles. While critical, if not extremely critical
winds/RH are expected in southeast California/southwest Arizona,
lack of fuels precludes an upgrade over elevated.
…northern California…
Critical conditions will continue into the evening across portions
of the higher terrain around/north of the Bay Area, Sacramento
Valley, and western slopes/foothills of the Sierra Nevada. The
surface pressure gradient will remain strong, 10-17 mb from
Winnemucca to OAK, into the evening resulting in strong
offshore/downslope winds (north-northeast sustained winds of 15-30
mph with gusts of 35-55 mph). Even though the surface pressure
gradient is expected to weaken this evening/tonight, elevated to
locally critical conditions may continue tonight across the higher
terrain.
A dry airmass remains in place, with some stations in northern
California reporting sub zero dewpoints leading to single digit RH
values. Overall, RH values of 5-20% are expected across the region
today. Fuels are receptive with ERC/100-hour dead fuel moisture
values above/below the 90th/10th percentiles around the Bay Area and
ERCs around the 80th percentile in the Sierra Nevada
foothills/vicinity.
---
Tuesday, September 3rd, 2019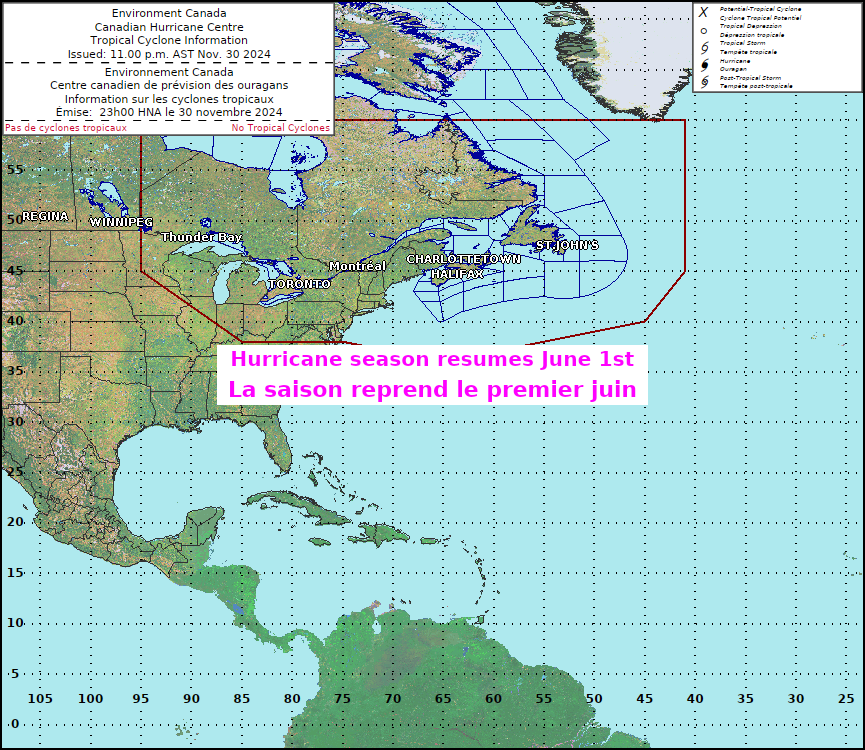 ---
Thursday, August 8th, 2019
Skin cancer is the most common form of cancer in the United States, taking thousands of lives every year. By the age of 70, one in five Americans will develop skin cancer. Now NASA is helping public health officials track the primary cause of the disease: overexposure to ultraviolet radiation.
The NASA Applied Sciences Program has partnered with the Centers for Disease Control and Prevention (CDC) to create the first publicly available map of ultraviolet (UV) radiation for all counties in the contiguous United States. The dataset, which spans 2005-2015, is available on the CDC's National Environmental Public Health Tracking network, which delivers information and data about health issues related to environmental factors. Public health officials, city planners, or individuals concerned about Sun exposure can learn how much ultraviolet radiation is falling over each county each month, which is an important step in helping reduce skin cancer risks.
"Before this, there hasn't been a true comprehensive exposure measure of UV radiation," said Yang Liu, an associate professor at Emory University's Rollins School of Public Health. "People have been studying Sun exposure using very crude indicators. We're looking at the specific UV wavelengths that can cause skin cancer."
Although skin cancer is caused by ultraviolet radiation, different types of UV radiation can have different effects. The two that play an important role in skin cancer are UVA and UVB rays. UVA rays penetrate deeply into the skin to cause genetic damage to cells; UVA is linked to long-term skin damage such as wrinkles. UVB are the principal rays that cause sunburn and can directly damage the DNA in skin cells.
The maps on this page show the average amount of UV radiation per square meter reaching the surface in different parts of the country. Liu and his team used an equation to combine the various wavelengths of UV radiation to mimic the intensity of a sunburn—a measurement called the "erythemally weighted daily dose." The researchers also gave more weight to more populated areas. For instance, the measurement is higher in more populated areas, which is helpful for studying the corresponding population health effects of high UV exposure.
---
Wednesday, July 31st, 2019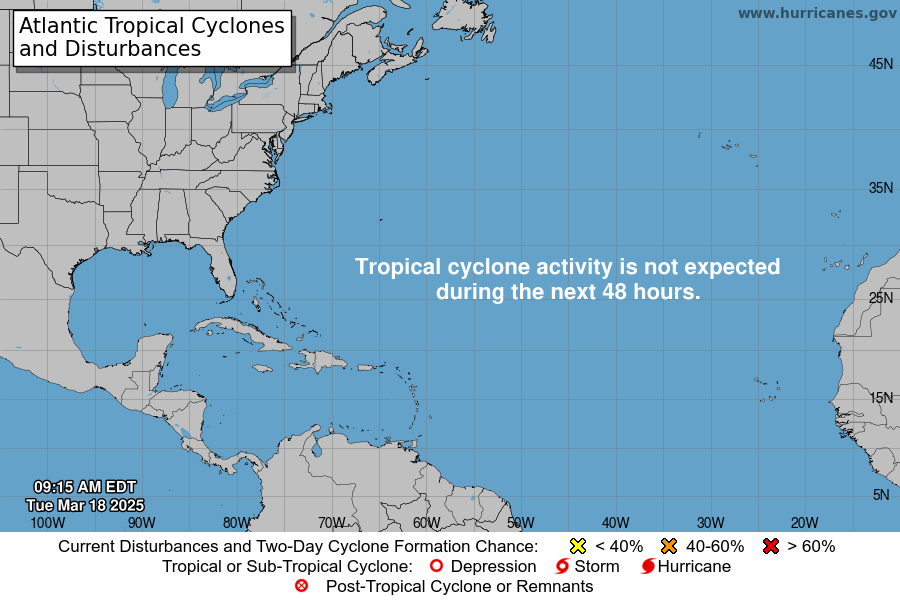 ---
Thursday, July 25th, 2019
---