October 12th, 2019
---
October 11th, 2019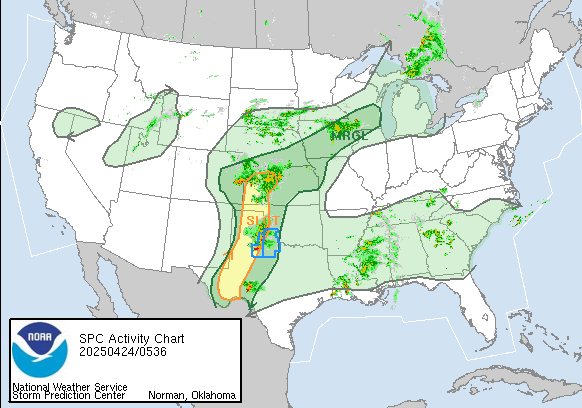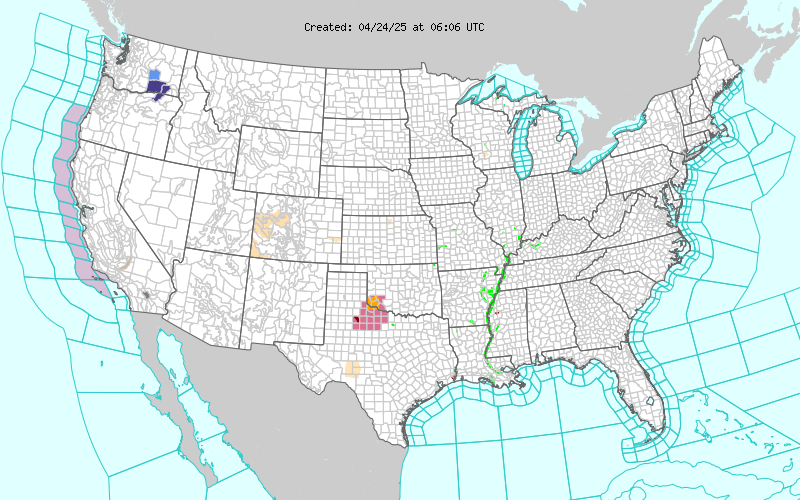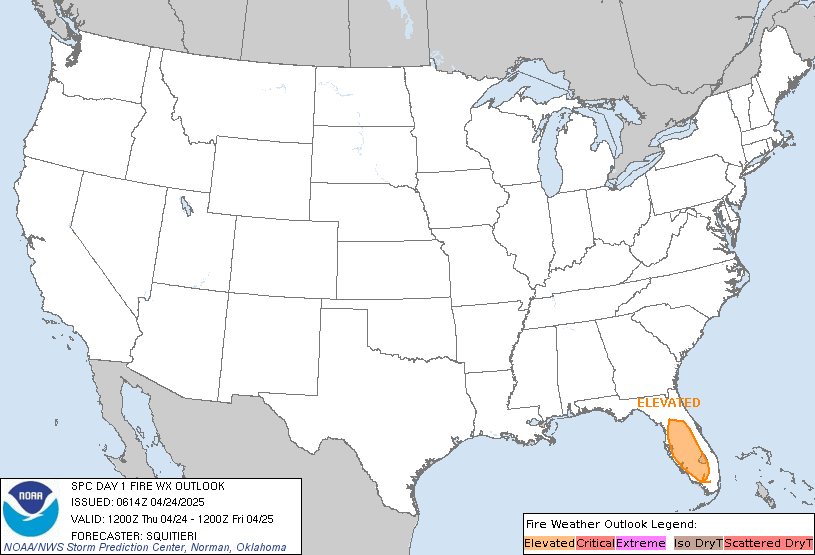 | | | | |
| --- | --- | --- | --- |
| Risk | Area (sq. mi.) | Area Pop. | Some Larger Population Centers in Risk Area |
| Extreme | 6,031 | 2,978,087 | San Bernardino, CA…Fontana, CA…Santa Clarita, CA…Rancho Cucamonga, CA…Thousand Oaks, CA… |
| Critical | 9,671 | 4,672,773 | Riverside, CA…Glendale, CA…Oxnard, CA…Ontario, CA…Moreno Valley, CA… |
---
October 11th, 2019
Maruyama et al. Non-Leishmania Parasite in Fatal Visceral Leishmaniasis–like Disease, Brazil. Emerging Infectious Diseases DOI: 10.3201/eid2511.181548 (2019).
"…..During 2011–2012, we characterized 2 parasite strains, LVH60 and LVH60a, isolated from an HIV-negative man when he was 64 years old and 65 years old (Table; Appendix). Treatment-refractory VL-like disease developed in the man; signs and symptoms consisted of weight loss, fever, anemia, low leukocyte and platelet counts, and severe liver and spleen enlargements. VL was confirmed by light microscopic examination of amastigotes in bone marrow aspirates and promastigotes in culture upon parasite isolation and by a positive rK39 serologic test results. Three courses of liposomal amphotericin B resulted in no response. At the third hospital admission, the illness resembled diffuse cutaneous leishmaniasis, in which several disseminated papular skin lesions were observed (Appendix Figure 1, panel A), and a skin biopsy revealed macrophages filled with amastigotes (Appendix Figure 1, panel B), which his liver biopsy results also showed (Appendix Figure 1, panel C). During this third admission, the LVH60a strain was isolated from the skin. Dermal lesions known as post–kala-azar dermal leishmaniasis (PKDL) have rarely been reported in Brazil (13), and the clinical aspect of the disseminated papular skin lesions on this patient differed from the clinical presentation of PKDL. Because his illness did not respond to therapy, the patient underwent splenectomy. He died of disease and surgical complications...…"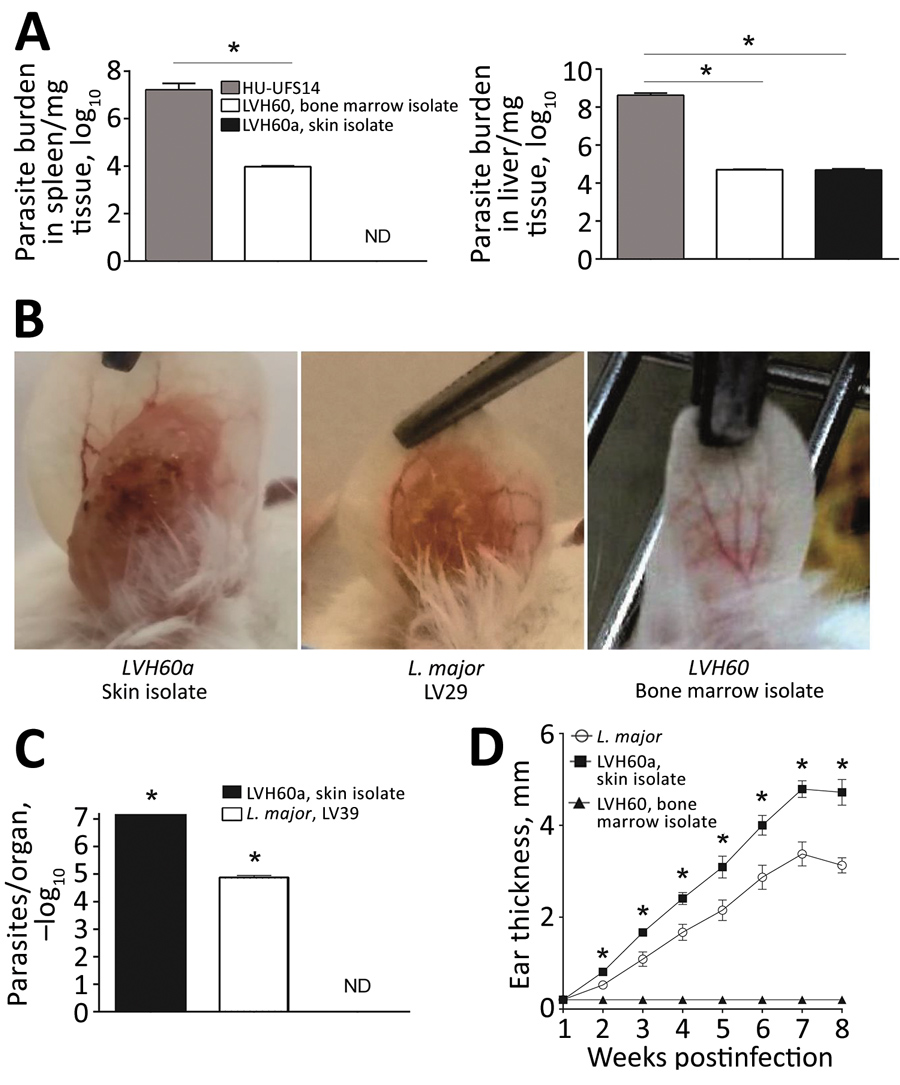 ---
October 11th, 2019
Guendel I, Ekpo LL, Hinkle MK, Harrison CJ, Blaney DD, et al.:
Melioidosis after Hurricanes Irma and Maria, St. Thomas/St. John
25(10): 1952-1955. doi: 10.3201/eid2510.180959.
"…..
Furthermore, emergence of melioidosis after extreme weather events has been well documented, and cases were likely acquired locally from storm-related exposure to flooded soil, surface water runoff, or generation of coarse aerosols…."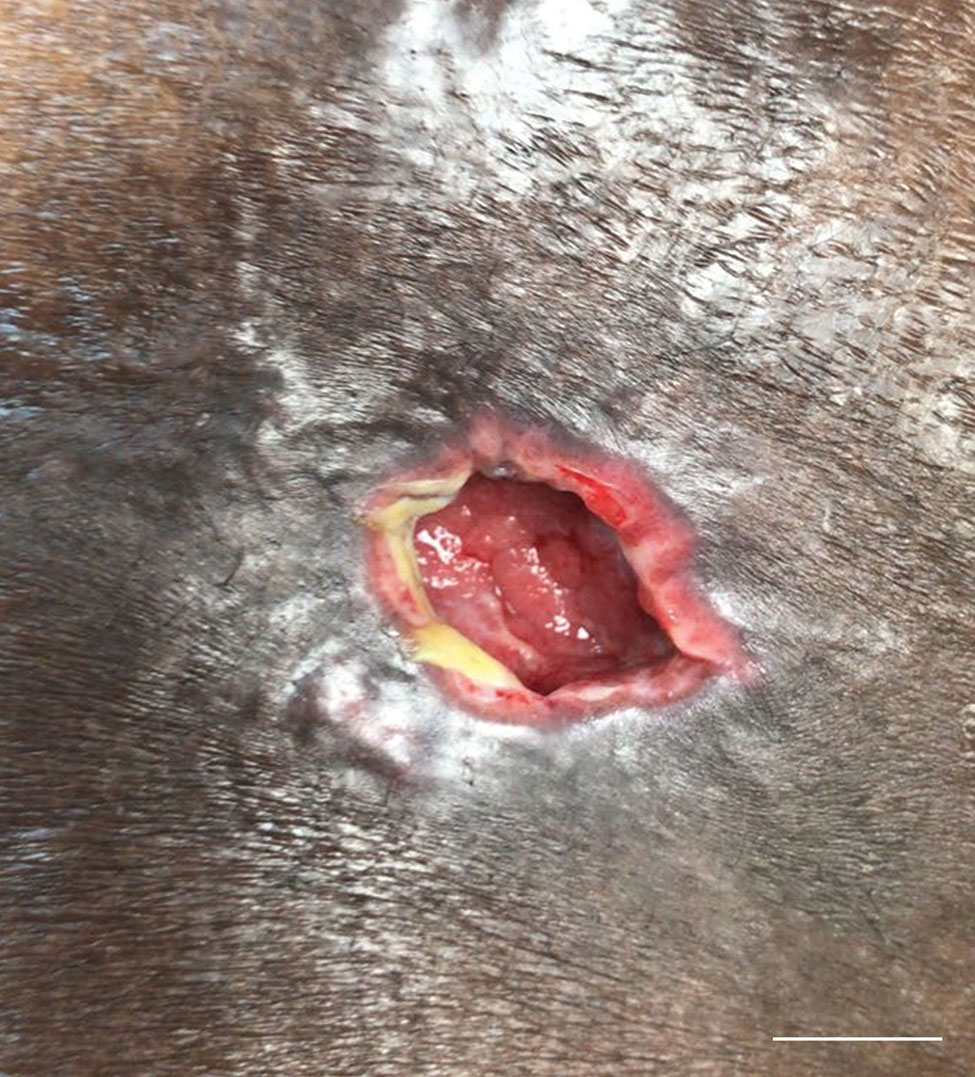 C
utaneous melioidosis lesion in case-patient 1 after Hurricanes Irma and Maria, St. Thomas/St. John District, US Virgin Islands, October 2017. This lesion was on the left anterior thigh and had a diameter of 2 cm. Shown is a tender, shallow, ulcer productive of purulent material surrounded by erythema and a focal area of induration. Scale bar indicates 1 cm.
https://youtu.be/dDYurfzVdYQ
https://www.youtube.com/watch?v=HGi9q2XJMt8
https://youtu.be/dDYurfzVdYQ?t=6
---
October 10th, 2019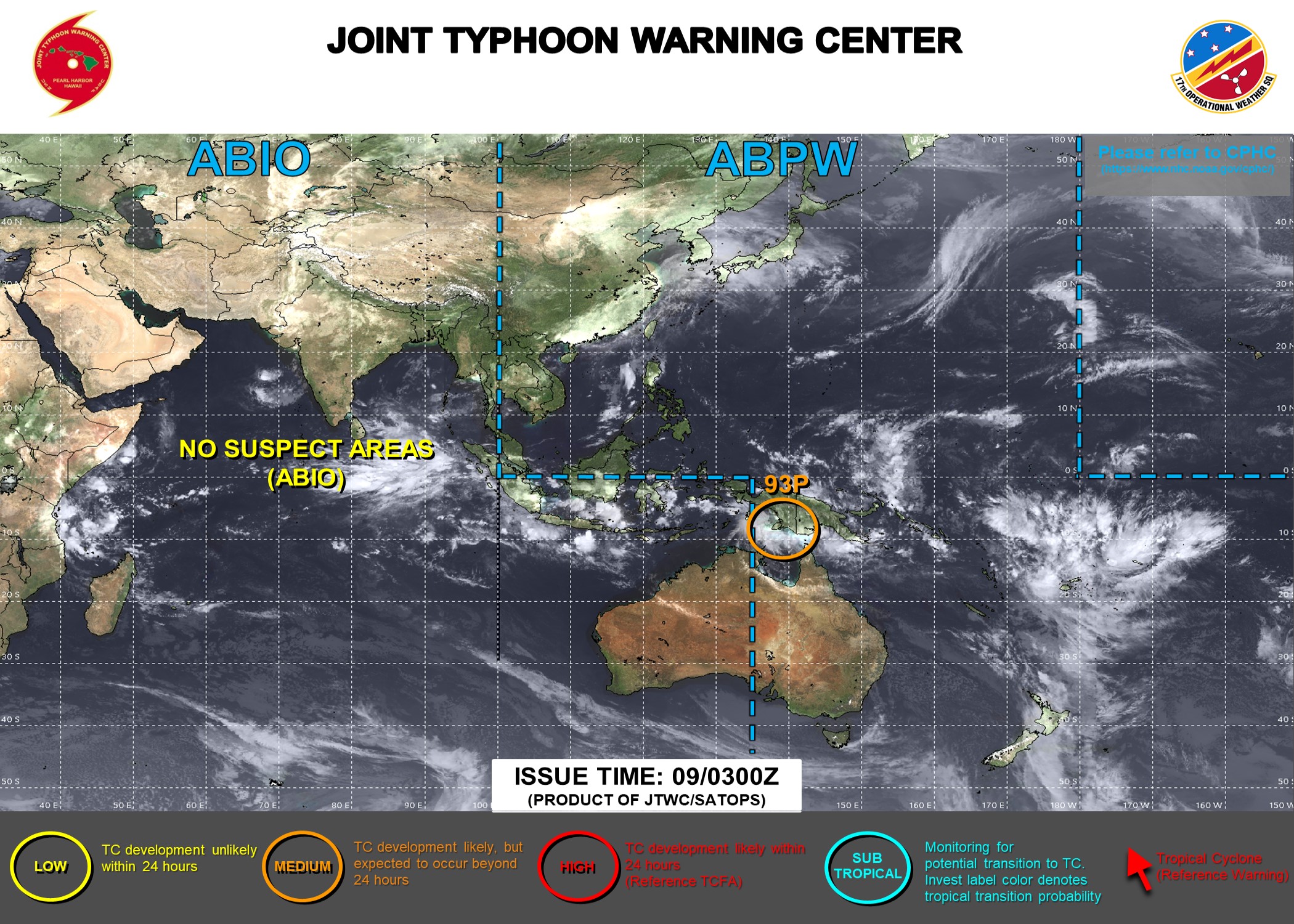 ---
October 10th, 2019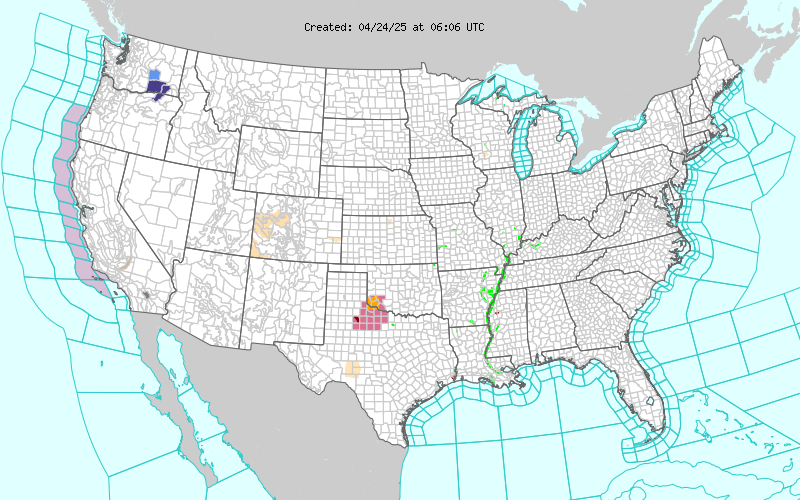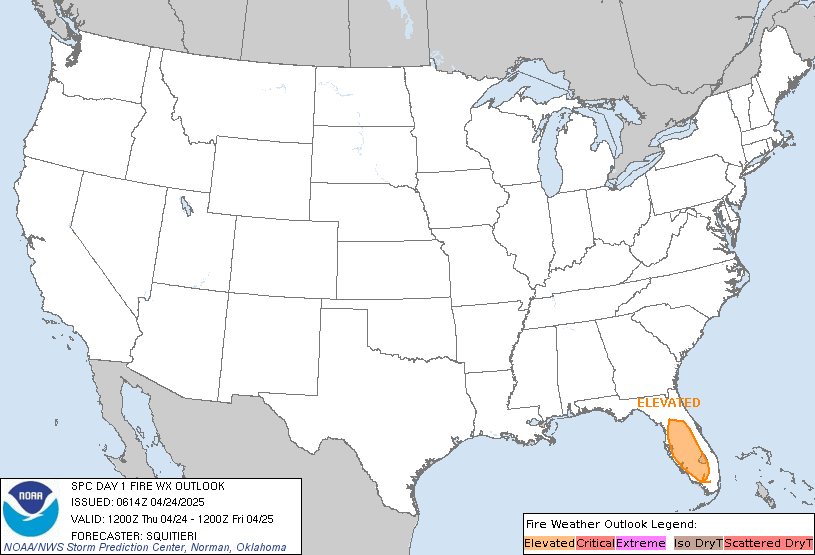 CZC SPCFWDDY1 ALL
FNUS21 KWNS 100643
Day 1 Fire Weather Outlook
NWS Storm Prediction Center Norman OK
0143 AM CDT Thu Oct 10 2019
Valid 101200Z – 111200Z
…EXTREMELY CRITICAL FIRE WEATHER AREA FOR PORTIONS OF LOS
ANGELES…VENTURA…AND SAN BERNARDINO COUNTIES…
…CRITICAL FIRE WEATHER AREA FOR TRANSVERSE AND PENINSULAR RANGES
AND TO THE COAST OF SOUTHERN CALIFORNIA…
…CRITICAL FIRE WEATHER AREA FOR SACRAMENTO VALLEY…PORTIONS OF
THE NORTHERN COAST RANGES…WESTERN SLOPES/FOOTHILLS OF THE SIERRA
NEVADA…
…Synopsis…
A strong upper-level trough will continue moving eastward from the
Intermountain West to out over the Plains today. An associated
surface cold front will push through much of the Southwest and deep
into Texas by late tonight. Surface high pressure will broaden over
the interior western CONUS with the surface pressure gradient
remaining strong through much of today across northern California
and strengthening across southern California through tonight. This
will result in strong offshore/downslope winds across much of
California.
…southern California…
Extremely critical conditions will develop across portions of Los
Angeles and Ventura Counties and into southwest San Bernardino
County today. Critical conditions will begin early this morning with
extremely critical conditions likely starting late morning. With
strong surface high pressure moving into the Great Basin, the
Tonopah/LAX pressure gradient will increase above 10 mb and could
exceed 15 mb today. This will result in northeast-east sustained
winds of 20-40 mph across southern California with gusts of 60 mph
in terrain favored locations.
A dry, post-frontal airmass is in place and downslope/offshore winds
will further lower dewpoints resulting in minimum RH values of 5-15%
across southern California. Fuels remain dry with cured fine fuels
and ERCs/100-hour dead fuel moisture values approaching or at
90th/10th percentiles. While critical, if not extremely critical
winds/RH are expected in southeast California/southwest Arizona,
lack of fuels precludes an upgrade over elevated.
…northern California…
Critical conditions will continue into the evening across portions
of the higher terrain around/north of the Bay Area, Sacramento
Valley, and western slopes/foothills of the Sierra Nevada. The
surface pressure gradient will remain strong, 10-17 mb from
Winnemucca to OAK, into the evening resulting in strong
offshore/downslope winds (north-northeast sustained winds of 15-30
mph with gusts of 35-55 mph). Even though the surface pressure
gradient is expected to weaken this evening/tonight, elevated to
locally critical conditions may continue tonight across the higher
terrain.
A dry airmass remains in place, with some stations in northern
California reporting sub zero dewpoints leading to single digit RH
values. Overall, RH values of 5-20% are expected across the region
today. Fuels are receptive with ERC/100-hour dead fuel moisture
values above/below the 90th/10th percentiles around the Bay Area and
ERCs around the 80th percentile in the Sierra Nevada
foothills/vicinity.
---