Posts Tagged 'Faculty Support'
Tuesday, August 23rd, 2016
UT Online is offering a series of faculty development workshops, training sessions, and online certificate courses for faculty and teaching assistants who are new to teaching online, as well as those with previous online experience.
Register for one or more sessions on the following topics:
Accessible PDF Documents
Accessible Word and PowerPoint Basics
Applying the Quality Matters Rubric (APPQMR) – Online
Blackboard Collaborate Ultra
Blackboard Collaborate Ultra Online Training Course – NEW!
Blackboard Learn: Basics I
Blackboard Learn: Basics II
Blackboard Learn: Creating Tests, Assignments, and Surveys
Blackboard Learn: Importing Tests and Surveys Using Responds
Blackboard Learn: Managing Student Grades Using the Grade Center
Customizing the Appearance of Your Course
Echo360 Active Learning Platform
Introduction to Online Teaching and Learning
Online Teaching Certificate
Using Video for Effective Online Learning
If you have any questions, please contact UT Online at UTLV@utoledo.edu or (419) 530-8835.
Class size is limited. Register early.
---
Friday, April 1st, 2016
UT Online at The University of Toledo is proud to host
The Fourth Ohio Quality Matters Consortium 
Annual Member Meeting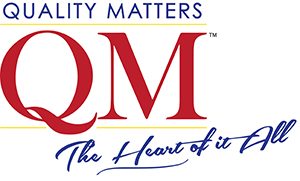 Thursday, May 12, 2016
The University of Toledo (Main Campus)
Student Union Ingman Room
8:30 AM to 3:30 PM (EDT)
The Fourth Ohio Quality Matters (QM) Consortium Annual Member Meeting will include hands-on sessions and opportunities to network with colleagues and peers from around the state. Topics include QM related research, QM related faculty development initiatives, meeting general review standards, competency-based education, and more.
This meeting is free to Ohio QM Consortium members, including UT faculty.
To learn more about the event and register, visit our online registration form.
---
Wednesday, March 16th, 2016
Starting with Summer 2016, UT will be transitioning to the Echo360 Active Learning Platform, which is a new cloud-based service. This new platform combines Classroom Capture and Personal Capture services with Student Engagement Tools (formerly known as LectureTools) and incorporates additional analytics tools.
Classroom Capture and Personal Capture software will remain the same, but instructors will now use a new portal for managing content. Additionally, the Echo360 player has been redesigned and will allow students to take notes, ask questions, or flag segments in captures that they find confusing. Also included are powerful new analytics tools that will allow instructors to monitor student progress, view how many students have watched videos, and evaluate student engagement. The new Student Engagement Tools will allow instructors to add interactive elements to their presentation slides, such as poll questions, a note-taking platform, interfaces for discussions, and a location for students to ask questions.
At this time, the automatic publishing of individual capture links to Blackboard is not possible. The feature is currently in development at Echo360. However, you can link your Blackboard course site to your Echo360 "course portal," which is similar to the EchoCenter in the current version of Echo360.
Starting this Summer, all new content will be published to the Active Learning Platform, while existing content will continue to reside in the previous Echo360 environment, for now. Instructors can continue to link to existing content in the previous Echo360 environment, and UT Online will work to identify content that can be migrated to the new Active Learning Platform, if desired.
For more information about Echo360 and any of the aforementioned components, please visit the Echo360 How It Works page or contact the UT Online Help Desk. Trainings on how to use the Classroom Capture, Personal Capture, Student Engagement Tools, and analytics will be offered this Spring and Summer. Please register for these trainings on the UT Online Trainings and UTC Student Engagement Tools pages. Furthermore, step-by-step instructions will be available for instructors in the coming months on the UT Online Guides page. Please also watch email for future updates and instructions.
---
Monday, February 29th, 2016
In Summer 2016, you will see some exciting new changes with our supported technology. Please read the headings below for what's new:
Collaborate Ultra is here!
Collaborate Ultra Web Conferencing is a whole new experience. Most importantly, the new version no longer requires a separate "launcher" plugin to be installed. Entry into the "classroom" is much easier than ever before. While the new version doesn't yet have some of the features of the classic version, it will meet the needs of many instructors and students and is a much more seamless experience than classic Collaborate. You can add Blackboard Collaborate Ultra using the instructions found here. More information about Blackboard Collaborate can be found here.
Collaborate "Classic" will be unavailable by default.
For those instructors who require some of the advanced features available only in the classic version of Collaborate, you will need to take a few extra steps to enable it in your courses. Please refer to the Enabling Collaborate Classic in Your Blackboard Course guide to learn what these steps are.
The classic chat and virtual classroom tools will be disabled.
Due to the removal of Java support in many browsers and the announcement that Java will be discontinued, we will be removing the Chat and Virtual Classroom tools from Blackboard. We highly recommend using the new Collaborate Ultra in place of these tools.
Batch add/remove Grade Center columns
The Batch Create/Delete Grade Columns tool allows instructors to add/remove manually-created columns at once. Please see the Creating Multiple Grade Columns and Deleting Multiple Grade Columns guides for more information. Information on making these tools available in your course can be found in the Enabling Third Party Building Blocks guide.
The New Echo360 Platform (previously Echo360 Lecture Capture and LectureTools)
Echo360 has migrated to a new platform that allows for seamless integration of classroom captures, personal video captures, and student engagement tools that allow for polling, note-taking, and other interactive experiences. Additionally, detailed analytics are available to track student participation in student activities and videos.
Single Sign On
Move between Blackboard and other UT applications that support single sign on! Coming this summer, users will be able to authenticate on one site and move seamlessly among Blackboard, e-mail, myUT, and other UT applications.
Bb Student
Bb Student is a free mobile app for students to access course content.For courses that make use of Blackboard, the app will provide mobile access to much of the content and many of the tools that you need. While using the app is a great way for you to stay involved in your courses, please remember that it is not a replacement for using a desktop or laptop. The app is still an evolving product and it is possible you may miss something important if you use only the Bb Student app to access Blackboard. You should always use a desktop or laptop directly connected to the internet to take graded quizzes, tests, and other high-stakes assessments. More information about the Bb Student app can be found on Blackboard's Bb Student page. The app can be downloaded from your mobile device's app store.
Bb Grader
Bb Grader is a free mobile app for faculty to use when grading student submissions and monitoring student progress. More information can be found on Blackboard's Bb Grader page. The app can be downloaded from your mobile device's app store. While using the app is a great way for you to access student submissions remotely, please remember that it is not a replacement for using a desktop or laptop. The app is still an evolving product and it is possible you may not be able to access all assignments or files submitted by students.
Refreshed Support Tabs
Be on the lookout for a fresh look and new content being added to the Faculty Resources and Faculty Support tabs at the top of your Blackboard window!
Have questions? Need help? Free one-on-one technology trainings and consultations are available to all UT faculty. Contact UTLV@utoledo.edu to schedule an appointment.
---
Thursday, December 12th, 2013
Learning Ventures is offering a series of faculty development workshops for faculty and teaching assistants who are new to teaching online, as well as those with previous online experience.
Training Location:
Main Campus Memorial Field House
Room 1060
Register Now:
https://utdl.edu/DL_training/
Register for one or more sessions on the following topics:
Active Learning with Blackboard Web 2.0 Tools
Alignment 101
Applying the QM Rubric (a whole-day workshop)
Blogs and Journals for Reflective Learning
Customizing the Appearance of Your Course
Designing an Online Module
Designing Your Course Structure
Introduction to Blended Learning
Introduction to Online Teaching and Learning
Item Analysis
Managing the Online Workload
Online Delivery, Copyright, and You
Online Teaching Certificate (a 4-week online course)
Rubrics
Wikis for Collaborative Learning
Writing Measurable Objectives
If you have any questions, please contact Peter You, Director for Faculty Support and Special Projects, at (419) 530-4016.
Class sizes is limited. Register early.
NOTE: If you encounter problems with your registration, please email Lance.Stoll@utoledo.edu
---
Wednesday, September 4th, 2013
The Blackboard Innovative Teaching Series (BITS) is a free weekly webinar series designed to help support and mentor faculty using Blackboard Learn. Harnessing its community of Blackboard users, BITS will share the top strategies and pedagogy for both increasing educator efficiency and improving learning outcomes. The program consists of weekly faculty training webinars that are taught by faculty and supported by Blackboard experts.
To register for one or more of the following sessions, visit:
http://www.blackboard.com/Platforms/Learn/Resources/Webinars/Events.aspx?categoryType=BITS
Accessibility Matters! – Part Two
A Systematic Approach to Creating Accessible Video Content for Online Courses
BITS Office Hours: Course Design
Blackboard in the Flipped Classroom
Incorporating Gamification Into Your Curriculum
Maximize Engagement & Extend the Learning Experience with Social Learning
Organizing Your Course in Blackboard Learn
Setting Up Your Course in Blackboard Learn Without a Template
Strategies for Providing Effective Feedback to Students
Supporting the Seven Principles with Blackboard Learn
The Online Collaborative Experience
---
Wednesday, July 17th, 2013
Using the Blackboard Exemplary Course (ECP) Rubric as a guide, Blackboard's Exemplary Course Cohort will provide theoretical concepts and practical tools for instructors to recognize, organize, and build online courses for both blended and online learners. Over the course of four weeks, ECP Directors and 2013 Exemplary Course Winners will expand upon each element of the rubric. This program is most beneficial to educators and designers who are new to online learning.
The cohort will not have weekly assignments, and there is no cost to participate. Live sessions will be held each Monday at 11 AM EDT and will run from July 22 until August 12. All sessions will be recorded and posted online.
To register and learn more, visit: http://learn.blackboard.com/ecpcohort
---
Monday, January 10th, 2011
From time to time, instructors may notice that there is an additional person listed as an instructor in their course.  This occurs because Learning Ventures staff may need to enroll themselves into the course while responding to technical issues.  Once the UTLV staff member completes the task they are working on inside the course, the staff member will remove him/herself from the course.  If an instructor happens to notice that there is an individual listed in Blackboard as an instructor that is not an assigned instructor, the instructor can contact Learning Ventures about the issue, and UTLV will check to make sure that the proper individuals have access to the course and will verify the status of any tasks that are being completed in any course.  To limit confusion for students and instructors enrolled in a particular course, UTLV staff will remove themselves from the course after they have completed their tasks.
---
Monday, October 11th, 2010
All faculty will soon receive a notice via email about the "Student Observer Program." This program is designed to give faculty valuable feedback about the learning environment from a trained student observer. This year, we are expanding the program in some important ways. First, we are offering at the instructors' request video observation in which the student and faculty member will be able to discuss classroom management and presence. And second, we are involving students in the observation of online instruction (exclusively online and web-assisted), with observations reflecting different approaches to pedagogy and engagement required online. More will arrive soon, but here is the text of the description of the program that will be in your mailbox accompanied by a form for requesting observation. Finally, if you know a student who would make an ideal candidate for participation in our program, please forward the students' name and a brief recommendation to Jeff Jablonski (jeffrey.jablonski(at)utoledo.edu), the SOP Coordinator.
How the Student Observer Program Works

Instructors elect to participate by filling out a request form and returning it to Christine Keller, "Learning Ventures," MS #129, FH 3005C.
All faculty (tenure-track, part-time, visiting faculty, lecturers) are eligible to participate in the Student Observer Program. Observers can work with any undergraduate course regardless of the mode of delivery (face-to-face, blended, exclusively online). For part-time faculty, the request for observation must be submitted and approved by the chair of the department.
A student observer is assigned according to the class schedule and the observer's availability.
The student observer is given the name, campus office, campus telephone number, and e-mail address of the instructor and arranges for an initial visit. The instructor is also given the name, telephone number, and e-mail address of the student observer.
The instructor and student observer meet to get acquainted and clarify expectations. The instructor should provide a course syllabus and any login information for online resources. The observer should be enrolled in all course-related web services.
The student observer visits the instructor's class, gathers the requested information and prepares feedback for the instructor. A minimum of 3 classroom visits is recommended (or three hours of online contact). All information gathered by the student observer is confidential. No information is provided to anyone else unless the instructor specifically authorizes it. (Please note, however, that all reports are reviewed by the Student Observer Program Coordinator to ensure quality control.)
The student observer meets with the instructor and discusses the observation. He/she also prepares a report of typically 2-3 pages for the professor. This report may be included in a dossier, but it is not required to be shared.
---
Friday, October 8th, 2010
When a student encounters an error message early in a test, all hope is not lost.  With a few clicks of your mouse, you can clear the student's attempt so that the student can retake the test from the very beginning:
Find the Grade Center on your Control Panel and click the Smart View for Tests.
An "In Progress" icon will appear in the test cell to the right of the student's name.  Use your mouse to hover over the cell.
A chevron will appear in the right side of the cell.  Click the chevron and select the Attempt Date to view the attempt details.
Click the Test Information link near the top of the screen.
Click the Clear Attempt button.
A confirmation window will pop open.  Click OK.
Please note: once a student's attempt has been cleared, all data affiliated with that attempt will be permanently deleted.
If you would like to walk through this or other options with someone in LV, or if you would like to share a screen with your student to confirm the error, log in to Wimba Pronto (using "Add A Tool," choose Wimba Pronto, download the software, set up an account) and invite the student or LV staff to a chat session. Screen sharing will only work if you are not using "Lockdown Browser."
---