Posts Tagged 'pharmaceutical sciences'
Tuesday, November 1st, 2016
Submitted by The P1 class, Cosmetic Science and Formulation Design 
P1 students from the Cosmetic Science and Formulation Design major had the privilege of going to the Society of Cosmetic Chemist Michigan Chapter meeting in Big Rapids, Michigan at Ferris State University. We arrived to the university's campus early afternoon to attend a presentation given by the executive board of the chapter. The presentation was about careers in the cosmetic industry and why making cosmetics is a science. After the talk, we had the opportunity to display posters and to network with major cosmetic companies such as Dow Corning and Amway before the meeting officially started.
There were two lectures given by guest speakers that day entitled, "Green Fragrance Solubilizers" and "Exopolysaccharides – EPS." They were both very interesting and educational and gave us all an insight into the science of formulation. After the talks, we were able to continue networking over a lovely meal catered by the university. As a class, we graciously appreciate the funding from the dean's office that made this trip a success. None of the students that went had ever been to a SCC meeting before, and we were very excited that we had the opportunity to go thanks to the College of Pharmacy and Pharmaceutical Sciences. We gained so much knowledge on the industry and the science behind formulating.
---
Tuesday, November 1st, 2016
Since 2013, Dean Early has delivered a State of the College address each fall at the Honors and Awards Convocation, a ceremony that recognizes student achievement and honors the donors and friends of the college. This year's address focused on the return on investment seen by donors, new academic programs, the uniqueness of the college's programs, and research.
---
Monday, June 27th, 2016
PRINCETON, N.J., June 20, 2016 /PRNewswire/ — Soligenix, Inc. (OTCQB: SNGX) (Soligenix or the Company), a late-stage biopharmaceutical company focused on developing and commercializing products to treat rare diseases where there is an unmet medical need, announced today that it has appointed Karen Krumeich, as its Senior Vice President and Chief Financial Officer.  Ms. Krumeich has over 25 years of diverse experience in the financial and strategic management of emerging growth life science companies. She has a proven track record and expertise in corporate financial operations, equity financings, and business development, including partnerships, mergers and acquisitions.
Most recently, Ms. Krumeich served as a consultant providing finance, investor relations, and business development services to the Company and other healthcare companies. Previously, she worked as Vice President and Chief Financial Officer for several development-stage life science companies, including Cerecor, Inc. and Mela Sciences, Inc. where she was responsible for equity financings, corporate administrative functions, and investor relations. In addition to these positions, Ms. Krumeich was a healthcare consultant partner with Tatum, LLC, a national consulting firm, specializing in their life science practice. Prior to these positions, she held positions of increasing responsibility with several healthcare companies, including Bristol-Myers Squibb Company where she was Director of Health Systems and as Vice President of Finance for a national pharmacy provider. Ms. Krumeich began her career as a pharmacist and transitioned into finance after successfully completing the CPA exam.
Ms. Krumeich earned a BS in Pharmacy from the University of Toledo, Ohio and completed her post graduate work in accounting and finance at Cleveland State University while pursuing her career as a pharmacist.
"We are delighted to welcome Karen to our team, as we leverage her extensive financial expertise in leading our strategic corporate programs," stated Christopher J. Schaber, PhD, President and Chief Executive Officer of Soligenix.  "As we continue to execute our growth strategy, we are clearly building momentum and the talent we are attracting is an absolute reflection of our solid progress to date.  Karen's unique experiences in both science and finance will be instrumental to us as we advance our multiple late-stage development programs."
Mr. Joseph Warusz, who has served as Vice President, Finance and Acting Chief Financial Officer since February 2012, will be retiring from the Company effective June 30, 2016. On behalf of the Company and its Board of Directors, we would like to thank Joe for his many contributions during the past five years.
About Soligenix, Inc.
Soligenix is a late-stage biopharmaceutical company focused on developing and commercializing products to treat rare diseases where there is an unmet medical need. Our BioTherapeutics business segment is developing SGX301 as a first-in-class photodynamic therapy utilizing safe visible light for the treatment of cutaneous T-cell lymphoma, proprietary formulations of oral beclomethasone 17,21-dipropionate (BDP) for the prevention/treatment of gastrointestinal (GI) disorders characterized by severe inflammation including pediatric Crohn's disease (SGX203) and acute radiation enteritis (SGX201), and our novel innate defense regulator technology dusquetide (SGX942) for the treatment of oral mucositis.
Our Vaccines/BioDefense business segment includes active development programs for RiVax™, our ricin toxin vaccine candidate, OrbeShield®, our GI acute radiation syndrome therapeutic candidate and SGX943, our melioidosis therapeutic candidate. The development of our vaccine programs incorporates the use of our proprietary heat stabilization platform technology, known as ThermoVax®.  Currently, this business segment is supported with up to $57 million in government grant and contract funding from the National Institute of Allergy and Infectious Diseases (NIAID) and the Biomedical Advanced Research and Development Authority (BARDA).
For further information regarding Soligenix, Inc., please visit the Company's website at www.soligenix.com.
---
Monday, April 11th, 2016
Erica A. Sheridan, PharmD/MBA Candidate, 2018
The 63rd annual College of Pharmacy and Pharmaceutical Sciences (CPPS) Fall Formal was held in the University of Toledo's student union auditorium, on November 21st of 2015. The event is a long-standing tradition within the college, planned collaboratively by Lambda Kappa Sigma pharmaceutical sorority, Kappa Psi pharmaceutical fraternity, and the local student chapter of the American Pharmacists Association. It aims to highlight the successes of both students and faculty over the course of the preceding year.  Traditionally, Fall Formal invites any member of the College of Pharmacy to enjoy catered dinner and dessert, and a chosen keynote speaker.
Last fall's event, planned and executed by P2 Erica Sheridan, P1 Morgan Krause, and P1 Kevin Kovachick, consisted of a catered Olive Garden Italian restaurant dinner and featured a gourmet doughnut dessert by local Toledo bakery, Holey Toledough. Dr. Aaron Lengel continued the evening as the chosen keynote speaker, with student and faculty awards making up the latter part of the event. The awards presented were:
Faculty of the Year: Dr.Kimberly Schmude
Kappa Psi Brother of the Year: Kyle Sarahman (P3)
Lambda Kappa Sigma Sister of the Year: Jessica Durigon (P3)
APhA-ASP Honorary Member of the Year: Erica Sheridan (P2)
Lambda Kappa Sigma Sweetheart: William Golnick (P2)
Kappa Psi Sweetheart: Sienna Gerdemen (P1)
The Fall Formal planning committee was pleased to have hosted over 300 attendees to this year's event. We are eager to continue this CPPS tradition and inspire the 2016 committee to go above and beyond in making the 64th annual event even more successful!
Alumni and friends who are interested in supporting the 65th Annual Fall Formal in fall of 2016 are encouraged to contact the vice president of the UT chapter of APhA-ASP, Samantha Campbell, at samantha.campbell@rockets.utoledo.edu.
---
Tuesday, August 18th, 2015
Jeremy Canfield, BSPS '15, valedictorian of the 2015 B.S. in Pharmaceutical Sciences class, shares his advice on learning beyond the pages of the textbook.
Throughout my college career, I have learned many valuable lessons, both inside and outside of the classroom. I found it is extremely important to manage your time wisely and discipline yourself because everything you do in college is for your own benefit.
When I first started my journey here at Toledo, I didn't know what to expect. I was excited, but very nervous to begin this new chapter in my life. It was hard starting over again and meeting new people, but I got through it just as you all did. From our PP1 year all the way to our P2 year, it may have been hard, but we made it. After everything, The College of Pharmacy Pharmaceutical Sciences has increased my passion for the pharmaceutical sciences and prepared me for a career. I gained a lot of hands on experience which I found to be more valuable than anything I could've read about in a book.
Over the past three years, one thing I found out about college is that in order to have the most enjoyable time, you have to get out of your comfort zone. That wasn't easy for me, but with the help of some good friends, I started to try more new things. I realized college isn't just about the courses you take and how you do on exams, it's also about the people you meet and the experiences you have.
It's hard to believe that it's coming to an end already. But just as we began a new chapter when we started here at Toledo, today is the beginning of the next chapter in our lives. Whether we are continuing school or entering into the work force, we are all well prepared for what lies ahead.
---
Monday, March 30th, 2015
The nuclear magnetic resonance spectrometer (NMR) is seen above with Distinguished University Professor Dr. Pail Erhardt and medicinal chemistry graduate, Dr. Neha Malik.
The college's Lab Equipment & Technology funds support the purchase and maintenance of research equipment. The NMR, for example, uses an electromagnetic frequency to create structural images of organic compounds.
Our faculty members use the NMR, and other cutting edge research equipment, to identify treatments for cancer and other diseases. Graduate and undergraduate students receive hands-on training on NMR techniques, preparing them to hit the ground running in science and research careers.
You can make a tax-deductible gift to the college's New Lab & Equipment Technology Fund by visiting the UT Foundation's secure website.
---
Monday, March 23rd, 2015
The March 2015 issue of Refill, the e-newsletter of The University of Toledo College of Pharmacy and Pharmaceutical Sciences, is now available online.
In this Women's History Month issue:
Dr. Sharrel Pinto leads national medication adherence study
Bess G. Emch, the college's first female dean, paved the way for women
Dr. McInerney's type 1 diabetes research
Dr. Sawsan Abuhamdah's Fulbright research
Tips for Women in Science, Dr. Amanda Bryant-Friedrich
A warm welcome: Audra Wilson
Special thanks to pharmacy donors
Grandmother's tea: Dr. Early's introduction to pharmacy
Equipment funds support research and learning
Cosmetic science symposium review (part II), Hillary Phillis
Calendar of events: Law CE, Preceptor Forum, Golf Outing
---
Monday, March 9th, 2015
Dr. Marcia McInerney, pictured above with students in her lab, describes her new R15 NIH grant that explores the cellular mechanisms behind type I diabetes.
DIABETES IN AMERICA
Type 1 insulin-dependent diabetes affects some 15 million people worldwide, with three million in the US. More than 15,000 children and 15,000 adults are diagnosed with type 1 diabetes each year in the US. Furthermore, the incidence of type 1 diabetes for children under fourteen years of age is estimated to increase by 3% annually worldwide. In type 1 diabetes, pancreatic beta cells, the only cells in the body that secrete insulin, are destroyed. Because insulin controls the usage of sugar in the body, which allows cells to be fed, glucose levels in the blood and urine rise when insulin is not present, leading to the clinical symptoms of diabetes. Diabetes is controlled by insulin injection; however, secondary complications of diabetes include heart disease, blindness, kidney failure, poor circulation and wound healing, and increased risk of infection. The healthcare cost for type 1 diabetes in the US is close to $15 billion each year.
IMMUNE RESPONSE IN T1D
The immune system, which includes white blood cells or lymphocytes, is responsible for recognizing and destroying foreign invaders such as bacteria and viruses. While the immune system does not normally respond to any self-components, in autoimmune disease, the immune system recognizes some self-tissue as "foreign" and destroys it; this is what happens in type 1 diabetes. In a process called insulitis, lymphocytes enter the islets of Langerhans in the pancreas, where the beta cells, the only cells in the body that produce insulin, live. The lymphocytes destroy the beta cells. Once they are destroyed, the body can no longer make insulin and it must be provided by injections.
Why do lymphocytes move into the pancreas? Insulin binds the insulin receptor, and a signal is given to transport glucose so that cells can be fed, and this overall operation maintains homeostasis. Along with binding insulin and signaling for glucose transport, the insulin receptor also moves in response to chemical stimuli. Therefore, cells that have many insulin receptors on their cell surface can physically move toward insulin. If lymphocytes have receptors for insulin on their surface, insulin secretion might draw lymphocytes to the pancreas and into the islets.
STUDENT INVOLVEMENT
Dr. McInerney has worked on research projects in her laboratory with 11 honor thesis students, 3 students who obtained the summer undergraduate research fellowship, 1 research apprenticeship in science student, 14 undergraduate students with independent research projects or full time internship research, and a high school student whose work in the laboratory won her the Regional and State competition at the Ohio Science Fair. Additionally, Dr. McInerney has been involved with research/teaching of 21 PhD students, including 6 as the major advisor, and 12 master's students, including 8 as the major advisor. She has also published a number of papers with undergraduate and graduate student authors, with several as first authors.
Students have worked in Dr. McInerney's laboratory on research supported by NIH, USDA, American Diabetes Association, Juvenile Diabetes Research Foundation, and Diabetes Action Research and Education Foundation. Her new award will directly support and enhance undergraduate and graduate research in her laboratory.
---
Tuesday, November 4th, 2014
Dr. Amanda Bryant-Friedrich was honored by the American Chemistry Society's Committee on Minority Affairs with the Stanley C. Israel Regional Award for Advancing Diversity in the Chemical Sciences.
The Stanley C. Israel Regional Award recognizes individuals and/or institutions who have advanced diversity in the chemical sciences and significantly stimulated or fostered activities that promote inclusiveness within the region.
The award included travel accommodations and registration for the Central Regional Meeting and recognized Dr. Bryant-Friedrich's mentorship and dedication. She was nominated by Dr. Isabel Escobar, professor of chemical and environmental engineering and associate dean for research development and outreach in The University of Toledo College of Engineering.
---
Tuesday, November 4th, 2014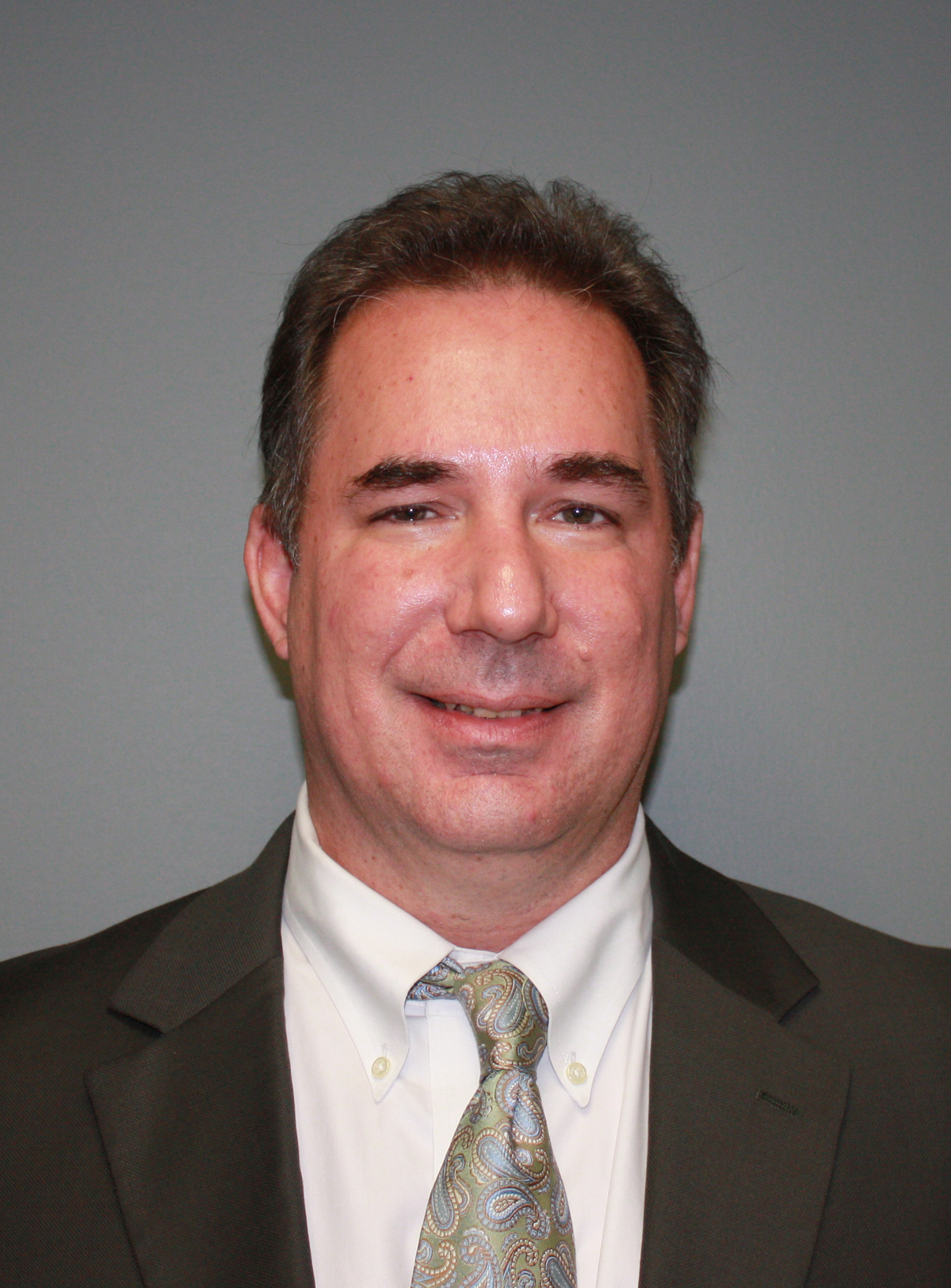 The research of Dr. F. Scott Hall, the newest faculty member in the Department of Pharmacology, is focused on psychiatric disorders and addiction. After earning his bachelor's degree in psychology from Harvard College, he completed a doctorate in neurobiology at Cambridge University. As a post-doctoral fellow with the National Institute on Alcoholism and Alcohol Abuse, Dr. Hall studied gene-environment interactions on psychobehavioral characteristics. The author of over 100 scientific articles, Dr. Hall has expertise in developmental influences on sensitivity to addictive substances.
---