Posts Tagged 'pharmacology'
Tuesday, October 11th, 2016
Dr. Amit K. Tiwari, assistant professor in the Department of Pharmacology and Experimental Therapeutics, was invited to present at the First Annual Breast Cancer Summit at St. Rita's Medical Center in Lima, Ohio. The purpose of the summit was to improve breast cancer outcomes through early detection, survivorship support and health promotion, and participants included breast cancer survivors, primary health care personnel like nurses, technicians, physicians and pharmacists, and students and community members.
Triple-negative breast cancer (TNBC), which lacks three key cell surface receptors (ER,PR and HER2), is highly heterogeneous, aggressive, invasive, and metastatic. It recurs more frequently and offers a worse prognosis than other forms of breast cancer. TNBC also presents the highest health disparity, since it is three times more common among African-American women than among Caucasian women. Current chemotherapy, including targeted therapies, has limited value in the treatment of TNBC.
Dr. Tiwari discussed and provided information on current therapy options (taxanes, anthracyclines, PARP, platinums and other combinations) and future individualized therapy options for TNBC.
Angelique Nyinawabera, a graduate student in Department of Pharmacology and Experimental Therapeutics who is mentored by Dr. Tiwari, also attended the conference. Angelique's research efforts are dedicated towards bridging the health disparity gap experienced by African-American women. Her dissertation focuses on targeting highly dysregulated mitochondrial genes to develop novel TNBC therapeutics.
This summit, which was designated for a maximum of 2.5 AMA PRA Category 1 Credits™, was sponsored by St. Rita's Center for Continuing Education, which is accredited by the Ohio State Medical Association to provide continuing medical education for physicians. Dr. Tiwari believes this summit, and other similar programs that promote collaboration and discussion among patients, researchers and health care professionals, can improve care and outcomes tremendously, leading us toward a cure.
---
Monday, January 4th, 2016
Just months ago, the Ohio legislature approved the use of buprenorphine, an ingredient in the drug Suboxone, for the treatment of opioid dependence. Dr. Youssef Sari commented on the use and safety of this medication in an interview on WTOL 11.
Dr. Sari is an associate professor in the Department of Pharmacology and Experimental Therapeutics. Visit his faculty page for more information about his research.
---
Tuesday, August 18th, 2015
Vandressa Arantes, as part of the Brazilian Scientific Mobility Program, completed her summer research internship in Dr. Tiwari's Cancer Chemotherapy Laboratory in the Department of Pharmacology and Experimental Therapeutics. Vandressa was a part of drug-discovery team in Dr. Tiwari's lab. The team evaluates the anticancer activity of a novel class of targeted tyrosine kinase inhibitors (TKIs) belonging to the quinazoline class. Their target-based approach focuses on compounds that are designed and synthesized to work against 'resistant' solid tumors. These TKIs are designed ensure maximum effects of chemotherapy with minimal side-effects.
Vandressa spent her summer looking at the effects of a series of novel compounds on a panel of resistant and metastatic breast, colorectal and prostate cancer cell lines and comparing their effects to their normal counterparts.
To learn more about Dr. Tiwari's work, visit his faculty web page. His lab is looking for undergraduate students who are interested in conducting research on these exciting anti-cancer drugs.
---
Sunday, February 1st, 2015
The February 2015 issue of Refill, the e-newsletter of The University of Toledo College of Pharmacy and Pharmaceutical Sciences, is now available online.
In this issue:
Remembering Parviz Boodjeh '54
Pharmacy Student-Athletes: Auckley, Gonring and North
Introducing Dr. F. Scott Hall
Amanda Bryant-Friedrich's Stanley C. Israel Regional Award
PharmD/MBA Dual Degree program
Allan Zaenger '79 leads Charitable Pharmacy
Clinical Skills Competition Winners, Hazelden and Israel
Student Conferences and Presentations
Outstanding Alumni Nominations
---
Tuesday, November 4th, 2014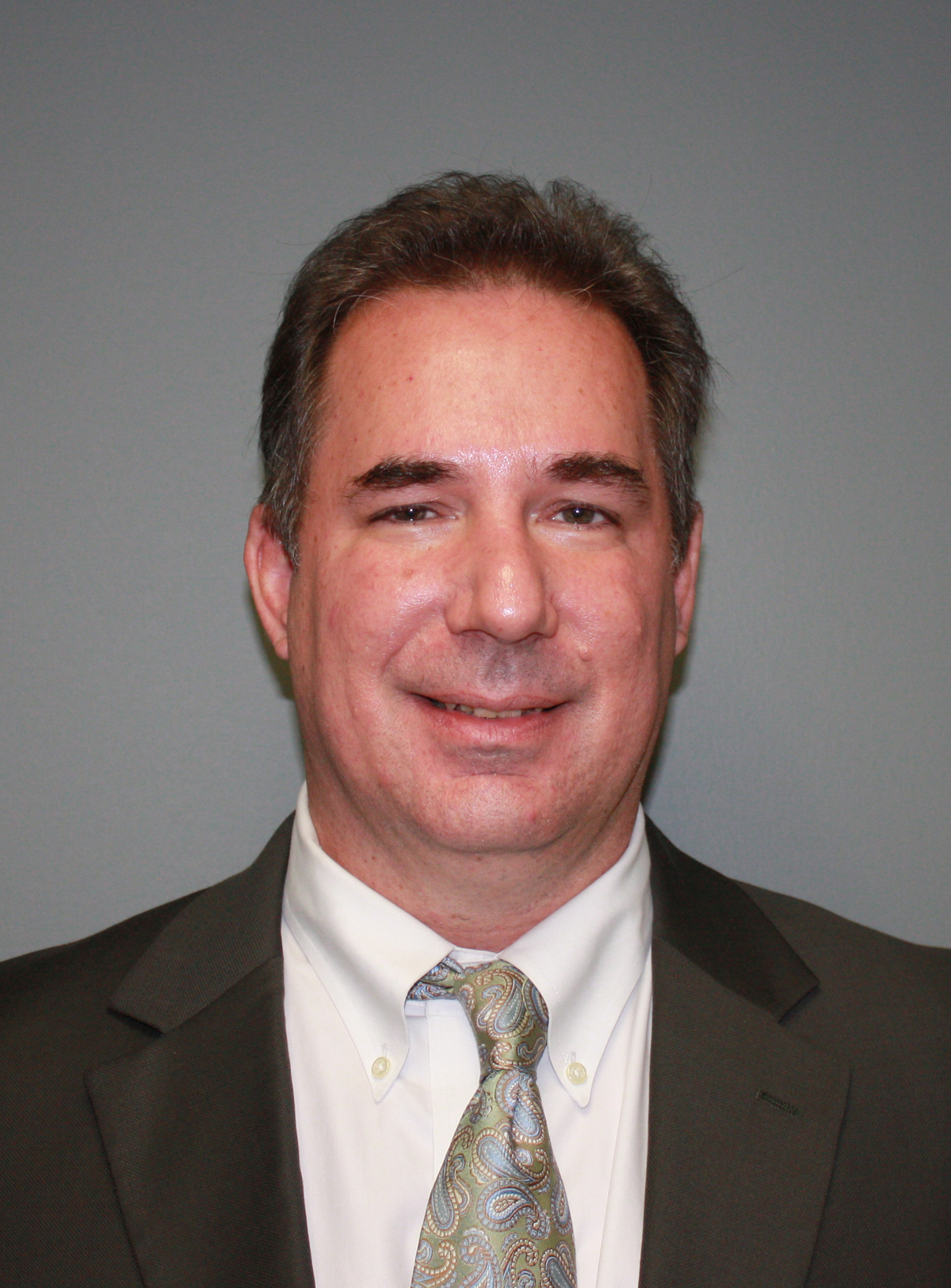 The research of Dr. F. Scott Hall, the newest faculty member in the Department of Pharmacology, is focused on psychiatric disorders and addiction. After earning his bachelor's degree in psychology from Harvard College, he completed a doctorate in neurobiology at Cambridge University. As a post-doctoral fellow with the National Institute on Alcoholism and Alcohol Abuse, Dr. Hall studied gene-environment interactions on psychobehavioral characteristics. The author of over 100 scientific articles, Dr. Hall has expertise in developmental influences on sensitivity to addictive substances.
---
Tuesday, November 4th, 2014
The November 2014 issue of Refill, the e-newsletter of The University of Toledo College of Pharmacy and Pharmaceutical Sciences, is now available online.
In this issue:
2014 Faculty and Staff Retirements
Pharmacy Student-Athletes Stay in the Game
Dr. Amanda Bryant-Friedrich receives regional honor
Meet Dr. Scott Hall
Giving Thanks by Matthew Jordan, Pharmacy Student Council President
Dr. Diane Cappelletty to chair Department of Pharmacy Practice
Doc Schlembach's 90th birthday
Calendar of Events
---
Wednesday, July 30th, 2014
In 2008, the National Survey on Drug Use and Health (NSDUH) estimated that 1.9 million Americans were current cocaine users, with the majority falling between the ages of 18 and 25.
Cocaine's physiological and psychological effects include cardiac disturbances, strokes and seizures, and psychosis, making treatment for cocaine addiction a serious public health concern.
Dr. Caren Steinmiller, BS '93, MS '95, co-authored a paper on cocaine addiction management that appeared in Drug and Alcohol Dependence, one of the leading journals for substance abuse research. Dr. Steinmiller, a lecturer in the Department of Pharmacology, studied the effectiveness of contingency management treatment, a way of rewarding substance abusers, often monetarily, for adhering to their treatment plans. Read the study and results online.
Data in this article was sourced from the website of the National Institute on Drug Abuse.
---
Wednesday, July 30th, 2014
STROKE IN AMERICA
Stroke is the fourth leading cause of death and a major cause of long-term disability, which inflicts substantial economic and societal burdens. Drug therapies aimed at post-stroke recovery that can enhance a person's own ability to replenish injured or dead brain cells with new developing brain cells (endogenous neurogenesis) may help minimize the cost related to prolonged hospital stays and rehabilitation. Ginkgo biloba, a widely studied herbal product for the treatment of neurological disorders, offers endogenous neurogenesis-enhancing properties that hold the promise of providing recovery-improving benefits to stroke patients.
EFFECTS OF GINKGO BILOBA
Led by Dr. Zahoor A. Shah, Dr. Shadia E. Nada and graduate student Jatin Tulsulkar, researchers in the College of Pharmacy and Pharmaceutical Sciences have discovered that mice treated with Ginkgo biloba 4 hours after inducing an experimental stroke, and then daily for seven days, had improved recovery and less brain damage than the control mice. It was also observed that Ginkgo biloba-treated mice had enhanced neurogenesis, partly due to the increased protein expression of hemeoxygenase 1, an antioxidant gene that also has a role in neurogenesis. Pertinently, mice lacking the hemeoxygenase 1 gene were observed to have reduced neurogenesis after stroke. An important finding was that in Ginkgo biloba-treated mice the majority of these new cells were found in the proximity of the stroke injury site, suggesting their role in repairing the injured/dead neurons.
Besides prevention, improving recovery following a stroke should become the prime focus of current stroke research. We now know that neurogenesis is not only an ongoing process in adults, but can also be induced by pathological conditions like traumatic brain injury and ischemic stroke, and strategies that promote endogenous neurogenesis as part of the repair and regeneration process should be prioritized. Neurogenesis in the adult brain involves not only the proliferation and migration of precursor cells known as stem cells/neural progenitor cells (NSCs) but also their functional integration into the neural network. Though ischemia is potent in inducing the proliferation and migration of NSCs, it does not provide an environment conducive to their survival, differentiation and integration, and creating an environment with exogenous drugs is paramount to improving the number of NSCs that can result in improved brain repair and regeneration.
The study, first reported in Molecular Neurobiology (Vol. 49, 2014) and then reviewed in Neural Regeneration Research (Vol. 9, 2014), confirmed that Ginkgo biloba, in addition to its antioxidant, neuritogenic and angiogenic properties, provides a conducive environment for the survival and functional integration of NSCs into neural system.
"Controversies and other ethical issues related to stem cell therapies make drug induced, enhanced neurogenesis a promising treatment strategy," stressed senior author Zahoor A. Shah. "Besides one documented clinical trial recommending the use of Ginkgo biloba after ischemic stroke, further high quality and large-scale randomized controlled trials are warranted to test its efficacy in stroke recovery" he said.
---
Saturday, April 26th, 2014
Ellen Dzierzak earns her Bachelor of Science in Pharmaceutical Sciences degree today and graduates as a Pharmacology/Toxicology major with minors in Biology and Chemistry.  In addition to being on the Dean's and President's Lists, Dzierzak has earned the Sullivan Memorial Scholarship Award, the Rocket Scholar Award Scholarship and the Alpha Beta Omega Scholarship Award.
Dzierzak is captain of The University of Toledo's varsity swim team. She is also actively involved in community and university organizations including Lambda Kappa Sigma and Athletes in Action.
Dzierzak participated in the Medstarz program as an undergraduate and conducted research in the Summer Undergraduate Research Fellowship with the American Society for Pharmacology and Experimental Therapeutics. She also conducted research at the Erasmus Stem Cell Institute at the Erasmus Medical Center in Rotterdam, Netherlands.
Following graduation, Dzierzak will attend graduate school.
---
Wednesday, September 25th, 2013
Karen Seibert, MS '84, PhD is this year's Distinguished Alumna. The Distinguished Alumnus Award is the highest honor and distinction the College of Pharmacy and Pharmaceutical Sciences Alumni Affiliate bestows on an alumnus in recognition of outstanding career achievement in pharmacy or healthcare, including research, teaching, administration, publishing, etc.
While she was a student at UT, Dr. Seibert studied in the lab of Dr. Christine Hinko.
Dr. Seibert, who earned a master's degree in pharmacology from The University of Toledo in 1984, is professor of pathology and immunology, professor of genetics, and director of Genomics and Pathology Services at Washington University School of Medicine.
Her work is focused on identifying clinical and translational research programs that have significant potential to lead to improvements in diagnosis or treatment of disease.
Previously, Dr. Seibert spent nearly twenty years in the pharmaceutical industry, most recently as Vice President of Research and Development for Pfizer at the St. Louis Laboratories. Her responsibilities included the management of research programs at multiple stages, spanning early new target identification to defining clinical proof of concept as it relates to multiple patient populations. While at Pfizer Dr. Seibert collaborated with leaders at Washington University to renew the long-standing Biomedical Agreement between the two institutions and served as co-chair of the collaboration's Joint Steering Committee.
Dr. Seibert is known as one of the principal investigators who identified the arthritis and pain drug, Celebrex®. In studies initiated at Washington University in the late 1980's, Dr. Seibert and colleagues were the first to describe a novel enzyme involved in pain and inflammation (COX-2). These discoveries led to the development of specific inhibitors of the COX-2 enzyme that provide significant improvement over current therapies for patients with arthritis.
In 2000, she was awarded the Edgar Queeny Prize by the Monsanto Company for excellence in science and technology, in recognition of her contributions to COX-2 research, and in 2002 she received the Discoverer's Award, an honor that the pharmaceutical industry pays to its scientists. In 2008 she was named the "St Louis Health Care Hero" for her contributions to drug discovery and development and has recently been awarded the 2013 Outstanding Scientific Leadership Award from the St. Louis Academy of Science.
Dr. Seibert received her undergraduate degree in biological sciences from Northwestern University, a Master of Science in pharmacology from the University of Toledo, and a PhD from Vanderbilt University School of Medicine. She was awarded a post-doctoral fellowship at Washington University School of Medicine in St. Louis before joining Monsanto in 1991. Dr. Seibert has delivered many papers worldwide in the areas of inflammation, pain, and cancer research and has coauthored nearly one hundred scholarly publications.
Dr. Seibert is a member of the American Association for Cancer Research, the American Society of Pharmacology and Experimental Therapeutics, and the Association for Research in Vision and Ophthalmology. She serves as a member of the Board of Directors for St Louis Lydia's House, and St. Louis YWCA, and previously served on boards for St. Louis Winning Women, the United Way of St. Louis Executive Leadership Team, DeToqueville Society for United Way-St. Louis, and American Heart Association – Go Red for Women Executive Leadership Initiative. She was named a Leader of Distinction by the St. Louis YWCA in 2005.
During her visit to campus for Homecoming, Dr. Seibert gave a presentation entitled "What's Behind the Little White Pill?" The seminar was about the challenges faced by the pharmaceutical industry in developing new medications and personalizing medicine.
---