Posts Tagged 'students'
Monday, August 14th, 2017
UT Pharmacy student Angela Simon was selected for the PQA-CVS Health Foundation Scholars Program. The program's goal is to "support and recognize student excellence in projects centered on quality-related initiatives; encourage, promote, and improve education surrounding quality measures and value-based models of care; and foster student interest and engagement in the development of quality-related initiatives."
Angela receives a $1,250 scholarship to Scholars to attend the PQA Leadership Summit in November 2017, along with an invitation to present the results of her project at the PQA Annual Meeting in May. Angela's research will focus on factors that influence the intent of community pharmacists to provide medication therapy management. Her thesis advisors, Dr. Sharrel Pinto, and committee members, Dr. Cindy Puffer and Dr. Sadik Khuder, will advise her during this project.
Source: http://pqaalliance.org/academic/scholars.asp
---
Tuesday, October 11th, 2016
The University of Toledo chapter of Student Society of Health-system Pharmacists achieved recognition from the American Society of Health-system Pharmacists (ASHP) for 2016-17 academic year. The honor includes a certificate of recognition, a complimentary ASHP publication, awards for the incoming and outgoing student officers, and a complimentary student registration to the 2016 Midyear Clinical Meeting and 2017 Summer Meetings.
---
Sunday, April 10th, 2016
Recently, the U.S. News and World Report updated its rankings of pharmacy schools. Always highly regarded, the College of Pharmacy and Pharmaceutical Sciences was first ranked by this publication in 2012 as a result of concerted efforts by the college to expand external communications and spread the word about our programs and people.
The newest rankings show an improvement for the college, from number 62 among over 80 ranked colleges to number 60 of over 100 ranked schools, indicating the persistently high regard for the program, even in a time of fiscal austerity.
The College continues to engage in the activities that moved it onto the lists of ranked colleges through its learners, faculty and staff and their efforts in academics and service in key roles in state and national pharmacy organizations.  The college's complex and comprehensive program of twelve curricula pioneered the Pharmacy Summer Camp as a recruitment tool for pharmacy and the pharmaceutical sciences.  An added offering is the teaching certificate for pharmacy residents.
The College of Pharmacy and Pharmaceutical Sciences attracts high achieving learners to its BS in Pharmaceutical Sciences majors in cosmetic science and formulation design, pharmacology and toxicology, pharmaceutics, medicinal chemistry, and pharmacy administration (with a minor in business).  Future practitioners enroll in the college's highly competitive PharmD program and study in the clinics and pharmacies of the University of Toledo Medical Center.  Learners who are focused on research continue in the MS and PhD programs, the latter of which include medicinal chemistry and experimental therapeutics.  Students have the opportunity to earn dual-degrees, including the BSPS/MS degree in medicinal chemistry, the PharmD/MS in health outcomes and socioeconomic sciences or the PharmD/PhD in medicinal chemistry.  The PharmD/MBA is the college's newest dual-degree program. Learners also enhance their clinical skills in the PGY1, PGY2, or Kroger Community Pharmacy residency programs.
---
Monday, February 1st, 2016
By Emily Esakov 
We were born at 26 weeks gestation on Dec. 11, 1989. I weighed 800grams (1 pound 12 ounces); my sister Ellen weighed 1 pound, 12 ounces, and my brother David weighed two pounds, two ounces. Our parents enrolled us in a clinical trial using a synthetic surfactant to help our lungs mature, which ultimately led to our survival.
---
I was anemic and had multiple lung diseases due to severe prematurity. I experienced episodes of lung collapse as well as a small hole in my heart (PFO) that closed with age (although I still have a murmur). I stayed in Akron Children's Hospital neonatal intensive care unit for about three months and was discharged with my siblings on March 17, 1990.
Because we were premature, our development was delayed, not walking or speaking until around two years of age, but we had all caught up by the time we were in first grade.
I grew up aware that our situation was unique, but it wasn't until college that I truly understood the impact of the medical experiences my siblings and I had and how the odds had been stacked against us. Then, I really understood the miracle of us all being healthy adults today.
My pursuit of a Ph.D. in medicinal chemistry and a career in biomedical research is, in part, to help others fight against the odds stacked against them, just as the doctors and medical team did for my siblings and me.
---
Monday, January 4th, 2016
In fall 2015, the P1 and P2 Cosmetic Science and Formulation Design students attended an educational seminar about advanced skin care organized by the Michigan Society of Cosmetic Chemists (SCC) chapter. SCC is the national organization for the cosmetic and personal care industry. At the seminar, which was held in Grand Rapids, Mich., most of the P2 students presented posters to the industrial attendees.
UT students represented the only population of students at the meeting, as our college's Cosmetic Science and Formulation Design program is the only one of its kind in the nation.  The Michigan SCC chapter covered the cost of the 2016 SCC membership fee for UT students.
Five UT cosmetic science students – one from the MS in Industrial Pharmacy program and four P2 Cosmetic Science and Formulation Design students – were invited and sponsored by the national SCC office to attend the annual SCC meeting, which took place in Manhattan, NY in December 2015. Each of the invited students presented posters at this event, which welcomed nearly 1,000 attendees from all over the US and Europe. Students received complimentary registration and hotel accommodations in addition to $250 toward travel expenses.
---
Monday, February 9th, 2015
Pharmacy students Alexandra Radovic and Marina Stepanski, pictured with UT alumnus Matt Buderer, recount their experiences at the PCCA International Conference.
The Professional Compounding Centers of America International Conference was an opportunity that allowed students to delve into the world of compounding. Alexandra Radovic and Marina Stepanski were the first students in the history of the conference to attend.
Throughout the conference they encountered many new and exciting learning opportunities like the workshops on the liquid protein diet and 12 principles for good customer service. The most exciting concept they learned was about the Compounding, It's Personal campaign. This campaign is about educating all different groups of people, from legislators to students, about the benefits and need for compounding. The personal stories of the compounders were inspiring, and the students were intrigued by the amount of patient care that goes into each compound.
Radovic and Stepanski were able to make connections with compounders from across the nation and learn about the job of a compounding pharmacist. They also learned about independent compounding retailers and about the current legal issues facing compounding. The other amazing component of attending this conference was how warmly they were welcomed by everyone at the conference. They were able to absorb so much about compounding and all the future opportunities available in this field of pharmacy.
---
Sunday, February 1st, 2015
The February 2015 issue of Refill, the e-newsletter of The University of Toledo College of Pharmacy and Pharmaceutical Sciences, is now available online.
In this issue:
Remembering Parviz Boodjeh '54
Pharmacy Student-Athletes: Auckley, Gonring and North
Introducing Dr. F. Scott Hall
Amanda Bryant-Friedrich's Stanley C. Israel Regional Award
PharmD/MBA Dual Degree program
Allan Zaenger '79 leads Charitable Pharmacy
Clinical Skills Competition Winners, Hazelden and Israel
Student Conferences and Presentations
Outstanding Alumni Nominations
---
Tuesday, November 4th, 2014
Matth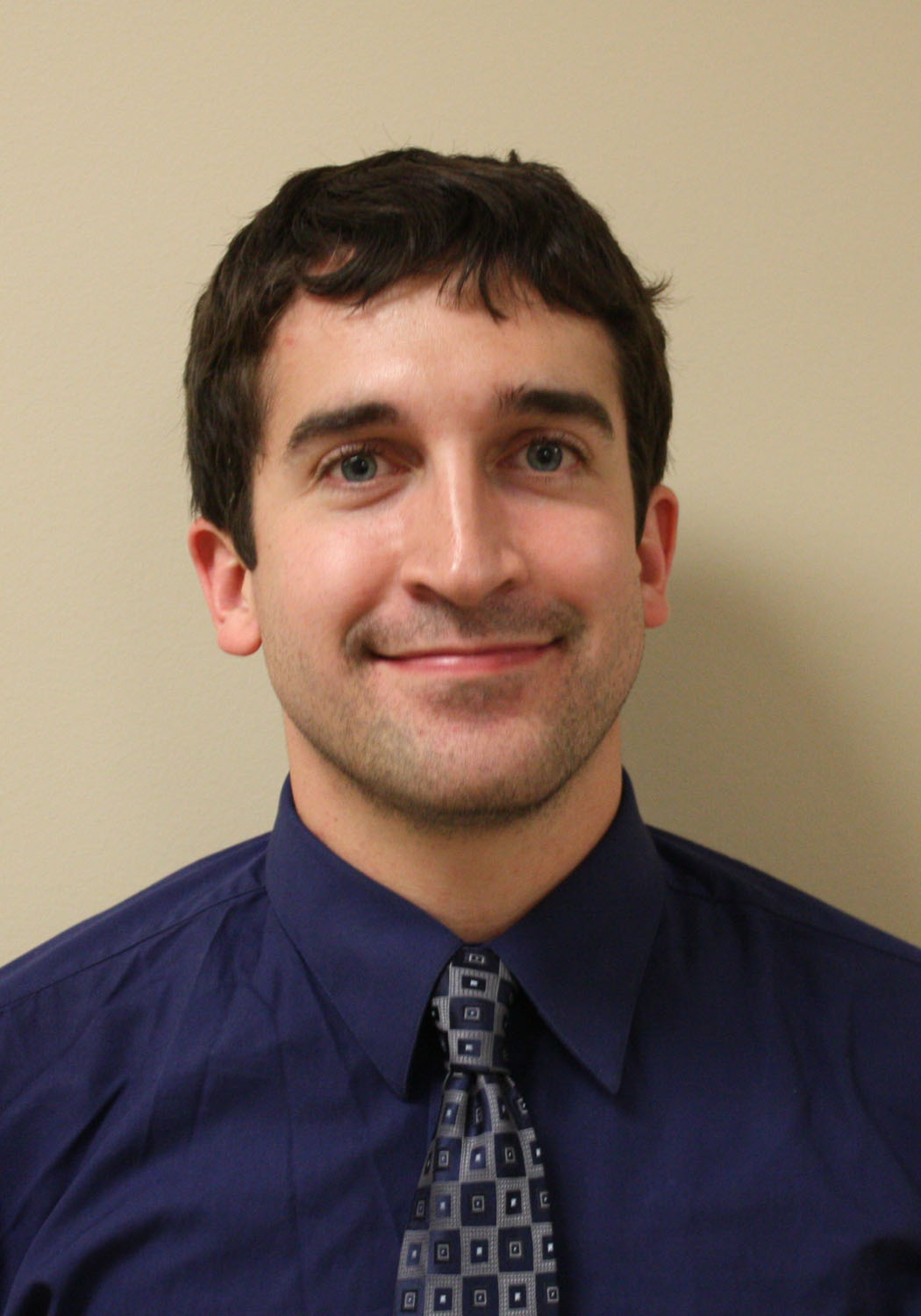 ew Jordan, president of the Pharmacy Student Council, penned a thank you letter to scholarship donors and supporters of the college.
As student council president, I was asked to give a short thank you from us students to you, the donors. While trying to come up with the words to say that would truly express what it means for us to have your support, there was one word that came to my mind. That word is hope.
In today's society, it seems that the media and many other outlets like to focus on the bad, whether it be wars, missing people, plagues and so on. We don't see much in terms of positive influences in our world. With college costs continuing to rise and a job market that feels shattered, what hope is there to go onto college? Why try? Especially when we have to invest anywhere from four to six years to bring ourselves to where we want to be.
That is where the hope you give us comes in. These scholarships show us that you see something in us that shines through. You see that there are people who can go out there and make a difference and change the world's direction. With that support, you give us the hope that we need, knowing we can achieve our goals and go out there and make that difference. As students, my wish for each and every one of us is that as we move forward in our paths, and we continue to instill this hope in others. We hope to one day be as humble, generous and wise as you.
From the bottom of our hearts, thank you.
---
Tuesday, November 4th, 2014
Dr. Christine Hinko, Executive Associate Dean of the College of Pharmacy and Pharmaceutical Sciences and Associate Dean for Student Affairs, is retiring at the end of the calendar year. Under her leadership, the college has developed a very effective infrastructure and delivery program for student affairs, and the college has seen significant enrollment growth.
Dr. Hinko's influence on the college is significant, as has been her support for students, faculty and staff over the years. Dr. Hinko led the efforts to create seamless Student Affairs operations on two campuses and effectively integrated technology into advising and communicating with students. In her fifteen years of leading the Office of Student Affairs, she has created a template for success. In short, she has big shoes to fill. Dr. Hinko's retirement celebration is being planned by the college, and she has requested that any gifts be made in the form of donations to her scholarship fund.
Through an internal search, talent within the college was identified, and a strategy was developed for continual focus on the unique needs of the student populations on both the Main Campus and Health Science Campus.
In January 2015, Dr. Mary Powers, professor of Pharmacy Practice, will assume the role of Associate Dean for Main Campus Student Affairs and Enrollment Management. Dr. Powers has a history of involvement with the college's direct-from-high school population and is a respected community pharmacist and residency program director.
Dr. Monica Holiday-Goodman will serve as Associate Dean for Health Science Campus Student Affairs and Diversity. Dr. Holiday-Goodman's service as co-chair of the Admissions committee and Chair of the Human Diversity committee have prepared her to support professional division and graduate students.
These new appointments harness the tremendous talent found within the faculty of the College of Pharmacy and Pharmaceutical Sciences and provide ample support for the development of our students into professionals and practitioners.
---
Tuesday, November 4th, 2014
While national headlines focus on the academic performance of student-athletes, UT pharmacy students balance sports and school on the road to becoming practitioners.
In rigorous academic programs like those offered in the College of Pharmacy and Pharmaceutical Sciences, it is rare to see successful student-athletes. The time commitments required by academic and athletic endeavors can seem at odds with one another. However, many pharmacy and pharmaceutical science students over the years have met the challenge and simultaneously nurtured their career goals and their love of sports.
Melissa Auckley, a P2 student in the PharmD program, is a member of The University of Toledo's swimming and diving team. A competitive swimmer since the age of eight, she chose UT for its excellent swimming and diving team and for the national recognition of the pharmacy program.
"I chose to major in pharmacy because I really enjoyed science classes in high school and my favorite chemistry professor suggested going into pharmacy," Auckley said. "That was enough to convince me that pharmacy was the right fit."
Balancing school with athletics is an ongoing challenge, which Auckley manages through frequent communication with faculty members and by studying en route to competitions. Managing her time well is among the strengths Auckley has developed over the years.
"Some characteristics that help me in both school and in swimming are being determined and hardworking," Auckley said.
P3 PharmD student Nathan Gonring agrees. Gonring started playing golf recreationally when he was eight years old and has played competitively for nine years. A native of Bedford, Mich., he chose The University of Toledo because of its proximity to his hometown and the wealth of academic programs the university offers.
He began his freshman year as a chemical engineering major, but decided that a career in health care was better aligned with his strengths, so he transferred into the College of Pharmacy and Pharmaceutical Sciences.
"Work ethic and time management skills are essential for any pharmacy student, but I think being able to let go of the things out of your own control and get better at one thing every day goes a long way in getting where you want to go in school and on the course" Gonring said.
Like Auckley, Gonring took classwork with him while traveling so that he could stay on track with his coursework.
Former UT baseball player, Jacob North, is a P3 PharmD student. He believes pride is a key characteristic for success in pharmacy school and in baseball.
"Having pride in what I do drove me to do as best as I could, whether it was studying or putting in extra practice," he said.
Both North and Auckley mention their families as a source of inspiration and strength. The support of pharmacy faculty members and classmates is also instrumental.
"Traveling made things difficult, so taking advantage of downtime on the road or on the bus was important.  With the help of a good friend who kept me up with all of the classes, I was able to make it through the semester," North said.
Auckley, Gonring and North continue to explore career options in pharmacy to determine which area of practice best suits their interests and talents. They demonstrate organization, focus and determination, all of which will serve them well as students and practitioners.
---