Archive for May, 2023
Thursday, May 18th, 2023
Dr. Lisa Pescara-Kovach, a JHCOE professor of educational psychology, discusses her new book, "White Supremacist Violence: Understanding the Resurgence and Stopping the Spread" and what parents can do to protect their children.
---
Wednesday, May 17th, 2023
University of Toledo Graduate and Former Toledo resident Juanita Harris Price M.Ed., CEO of Hillcrest Children and Family Center, receives Lifetime Achievement Award in recognition of her work changing lives and strengthening communities. The National Council for Mental Wellbeing presented this award to Mrs. Price at the National Council Convention in Los Angeles, California.
Read the full article here:
NatCon23-Awards Overview-Price.pdf (thenationalcouncil.org)
---
Tuesday, May 2nd, 2023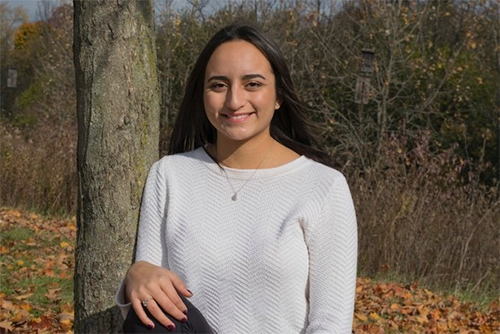 Isabella Garza, an honors student, is graduating with a double major in disability studies and special education.  Isabella has a passion about accessibility and plans to continue her education through the Judith Herb College of Education's Licensure and Master's Program (LAMP) in special education.
Click below for details:
https://news.utoledo.edu/index.php/05_02_2023/teaching-helped-fuel-seniors-passion-for-advocacy
---