Archive for the 'Fires/Wildfires' Category
Tuesday, December 17th, 2019
Wildfires are getting worse, and so is the deadly smoke they bring with them
Climate change is increasing the size, frequency, intensity and seasonality of wildfires. Climate scientists have already identified the telltale climate fingerprints on some of the biggest blazes of the past decade:
• Climate change has already increased the frequency of fire weather — hot, dry, and windy — in much of the U.S. (Abatzoglou, Williams, and Barbero 2018).
• Climate change has doubled the area burned in the Western United States (Abatzoglou and Williams 2016).
• The fire season has increased by more than two months in the Western United States, largely due to climate change (Westerling et al. 2006).
All fire needs to burn is an ignition source and plenty of fuel. While climate change might not ignite the fire, it is giving fires the chance to turn into catastrophic blazes by creating warmer temperatures, increasing the amount of fuel (dried vegetation) available, and reducing water availability by earlier snowmelt and higher evaporation. These infernos have dire consequences – from respiratory illness to loss of life and property, many communities are not equipped to deal with this new era of mega fires.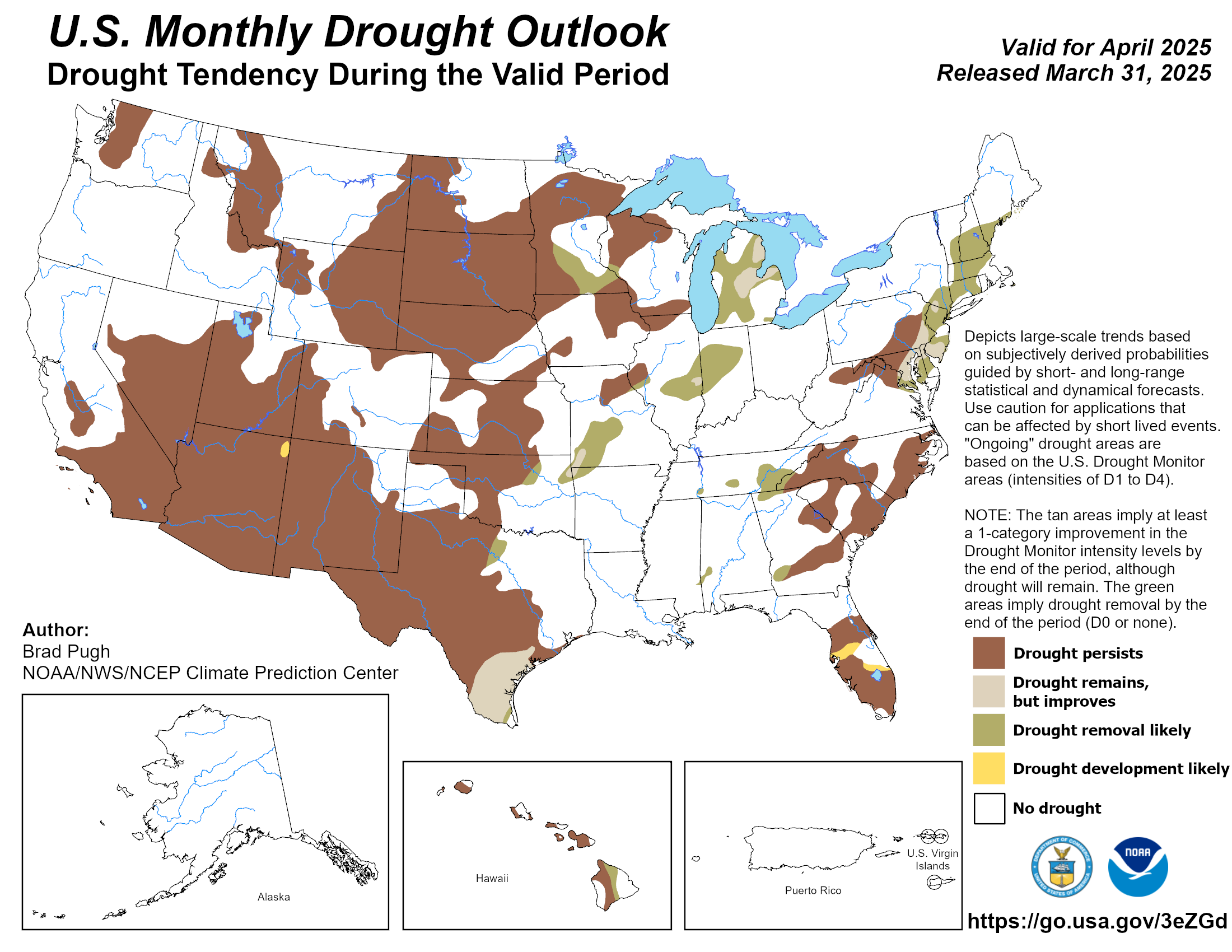 ---
Friday, November 1st, 2019
---
Friday, November 1st, 2019
Current Wildfires
Fire
Unit
Agency
Size
% Ctn
Location
Information
Arizona
Fires: 2
Acres: 16,800
New: 0
Contained: 0
Ikes
Grand Canyon National Park
NPS
16,400
80
60 miles southwest of Paige
928-643-8110
Molino
Coronado National Forest
FS
400
50
6 miles northeast of Tanque Verde
602-730-6144
California
Fires: 6
Acres: 90,526
New: 0
Contained: 0
Burris
Mendocino Unit, Cal Fire
ST
350
75
4 miles south of Potter Valley
Caples
Eldorado National Forest
FS
3,435
92
18 miles southwest of South Lake Tahoe
530 622-5061
Getty
Los Angeles City Fire Department
CNTY/Local
656
15
1 miles south of West Lake Village
Kincade
Sonoma-Lake-Napa Unit, Cal Fire
FS
76,138
15
10 miles northeast of Geyserville
707-967-4207
Tick
Los Angeles County Fire Department
CNTY/Local
4,615
90
10 miles northeast of Santa Clarita
South
Shasta-Trinity National Forest
FS
5,332
75
15 miles south of Platina
530-628-0039
Colorado
Fires: 4
Acres: 4,997
New: 1
Contained: 0
Cow Creek
Grand Mesa, Uncompahgre and Gunnison NF
FS
859
20
9 miles east of Ridgeway
970-589-0842
G18
Conejos County
CNTY/Local
2,183
80
4 miles east of Antonito
Granite Lake
White River National Forest
FS
720
2
13 miles southeast of Meredith
970-963-2266
Middle Mamm
White River National Forest
FS
1,235
42
11 miles south of Rifle
970-930-1548
Texas
Fires: 0
Acres: 0
New: 0
Contained: 1
Switchhouse
Texas A&M Forest Service
FS
400
95
9 miles northeast of Archer City
Utah
Fires: 2
Acres: 703
New: 0
Contained: 0
Skull Flat 2
Fishlake National Forest
FS
600
0
7 miles east of Beaver
Swasey Peak
Richfield Field Office
BLM
103
0
1 mile southeast of Mesa
Washington
Fires: 0
Acres: 0
New: 1
Contained: 1
* Milepost 20
Spokane District
BLM
800
100
---
Friday, November 1st, 2019
October 30, 2019

Firefighters continue to work toward containment goals on 12 large fires in four states. Conditions in California continue to challenge suppression efforts.

Weather: The current Foehn Wind episode will reach it's peak today across California. Expect very windy conditions and single digit humidities in prone areas. Winds will continue through the overnight period. High pressure along the West Coast will move on shore and inland by afternoon. This will allow for continued dry conditions. Middle and upper elevations and also coastal areas will see temperatures that are well above average. However, the lower valleys and basins will likely see the development of strong valley temperature inversions. A breezy northwesterly flow will continue across the Great Plains in the wake of a passing cold front that should cross the Mississippi River around mid-day. As it does so, moisture from the Gulf of Mexico will be drawn north and should bring wetting rainfall to both the Appalachian Mountains and areas east. Widespread significant fire weather concerns are not expected today.

Daily statistics 10/30/19
Number of new large fires or emergency response
4
States currently reporting large fires:
Number of active large fires
Total does not include individual fires within complexes.
14
Arizona (2)
California (6)
Colorado (4)
Utah (2)
Acres from active fires
113,026
Fires contained
0
Year-to-date statistics
2019 (1/1/19 – 10/30/19)
Fires: 44,545
Acres: 4,554,331
2018 (1/1/18 – 10/30/18)
Fires: 50,860
Acres: 8,240,081
2017 (1/1/17 – 10/30/17)
Fires: 52,699
Acres: 8,830,898
2016 (1/1/16 – 10/30/16)
Fires: 51,431
Acres: 5,012,778
2015 (1/1/15 – 10/30/15)
Fires: 53,798
Acres: 9,407,571
2014 (1/1/14 – 10/30/14)
Fires: 42,981
Acres: 3,260,427
2013 (1/1/13 – 10/30/13)
Fires: 42,008
Acres: 4,111,498
2012 (1/1/12 – 10/30/12)
Fires: 51,352
Acres: 8,968,251
2011 (1/1/11 – 10/30/11)
Fires: 63,601
Acres: 8,232,788
2010 (1/1/10 – 10/30/10)
Fires: 61,736
Acres: 3,182,499
2009 (1/1/09 – 10/30/09)
Fires: 73,342
Acres: 5,774,397
10-year average Year-to-Date
2009-2018
Fires: 54,381
Acres: 6,502,119
---
Thursday, October 31st, 2019
---
Thursday, October 31st, 2019
---
Wednesday, October 30th, 2019
"Some of the 72 people who died in the Grenfell Tower fire in 2017 would have survived if firefighters and emergency operators had not told them to stay in their apartments, according to a government report to be released on Wednesday.
The 1,000-page report, which comes more than two years after the deadliest fire in recent British history, is harshly critical of the London Fire Brigade, calling it dangerously unprepared for such a tragedy, according to multiple British news organizations that gained access to the conclusions before their release.
The fire on June 14, 2017, began on the fourth floor of the 24-story building and spread rapidly upward because of flammable exterior cladding and insulation that had been added to the building the year before……."
---
Monday, October 28th, 2019
A Santa Rosa hospital evacuated about 100 patients Saturday night out of "an abundance of caution" as the Kincade Fire continues to ravage Sonoma County,……..
Sutter Santa Rosa Regional Hospital began evacuating at 6:30 p.m……….
Kaiser Permanente in Santa Rosa, which also had started a voluntary evacuation Saturday night, came under a mandatory evacuation order at 4:30 a.m. Sunday…….. About 110 patients are being transferred…….
Patients evacuated from Sutter Hospital in Santa Rosa went to Sutter Health in Novato and California Pacific Medical Center in San Francisco……….
Evacuees included 13 emergency room patients, 8 neonatal patients and 10 intensive care patients…… The rest are surgical patients.
---
Sunday, October 27th, 2019
Mandatory evacuation order expanded from 50,000 to 90,000 residents Saturday night

Pacific Gas & Electric (PG&E), planned to shut off power for an estimated 2.35 million residents over fears that high winds and low humidity would spread the blaze.

The entire towns of Healdsburg and Windsor in Sonoma County, north of San Francisco, were under mandatory evacuationhttps://www.youtube.com/watch?v=y7nijZHVxsI
---