Archive for the 'Tropical storms' Category
Tuesday, October 17th, 2017
---
Tuesday, October 17th, 2017
---
Sunday, October 15th, 2017
---
Friday, October 13th, 2017
"…..Infectious disease risks in the wake of these hurricanes include exposures to waterborne pathogens, the spread of infections in crowded shelters, food-borne illnesses, mosquito-borne infections and mold-related illnesses. Reliable access to medicines for patients with HIV and tuberculosis is also critical to preventing treatment disruptions that increase patients' risks of serious illness, disease progression, and to avoid the emergence of drug-resistance or transmission of these infections.  Health workers in the affected areas struggle with shortages of antibiotics and hydration solutions, and they are bracing for potential infectious disease outbreaks.  Ensuring that basic needs are met including access to clean water, safe food and sanitation as essential for infection control. ….."
The images above show lighting around San Juan, capital of the commonwealth; the images below show the entire island. One image in each pair shows a typical night before Maria made landfall, based upon cloud-free and low moonlight conditions; the second image is a composite that shows light detected by VIIRS on the nights of September 27 and 28, 2017. By compositing two nights, the image has fewer clouds blocking the view. (Note: some clouds still blocked light emissions during the two nights, especially across southeastern and western Puerto Rico.) The images above show widespread outages around San Juan, including key hospital and transportation infrastructure.
---
Thursday, October 12th, 2017
Hurricane Update – Caribbean Current Situation Life safety and life sustainment efforts in PR and USVI ongoing.
Passing showers possible for eastern PR and USVI.
Flash Flood Watch remains in effect for PR through this evening.
Impacts Population: • Shelters: 107 (-1) open with 5,602 (-140) occupants in PR; 5 open with 339 occupants in USVI •
Disaster Assistance Registrations: 370k in PR; 9k in USVI
Communications: • PR: 22% of cell towers operational; 64% of the Puerto Rico population live in areas where wireless coverage is available for voice and text messages • USVI: 45% of cell towers operational (St. Thomas: 50%; St. John: no cell sites operational; St. Croix: 48%); St. John being serviced by temporary Wi-Fi hot spots and personal MiFi devices
Power: • Restoration: PR: 10.6% have electricity; PREPA is reporting that the failure of tie line that caused the generation plant to go down October 10 has been repaired; USVI: 14.4% St. Thomas; 0% St. John; 12% St. Croix on power grid; 90% of the USVI to be restored by late December
Generators: PR: 70 installed; 135 available; 365 en route; USVI: 55 generators installed, 50 available; 39 en route
Health and Medical: • PR: 65 out of 67 hospitals open; 36 hospitals connected to power grid, 29 on generator power; USNS Comfort is en route to Arecibo and is subsequently scheduled to move to Aguadilla • USVI: USVI Department of Health (DOH) is without power; public health clinic co-located at the DOH is closed and vaccine supply located at the facility affected; ESF-8 working with DOH to assess damage to vaccine supply. St. Croix: Charles Harwood Hospital and Governor Juan Luis Hospital damaged; partially open; St. Thomas: Schneider Medical Center damaged; established mobile medical facility
FEMA Response • NRCC: Level I (day shift), Enhanced Watch (night shift) • National IMAT East-2: Deployed to PR • FEMA Region II & X IMATs: Deployed to USVI • FEMA Region III IMAT: Deployed to PR • MERS teams deployed to both USVI & PR
---
Monday, October 9th, 2017
---
Sunday, October 8th, 2017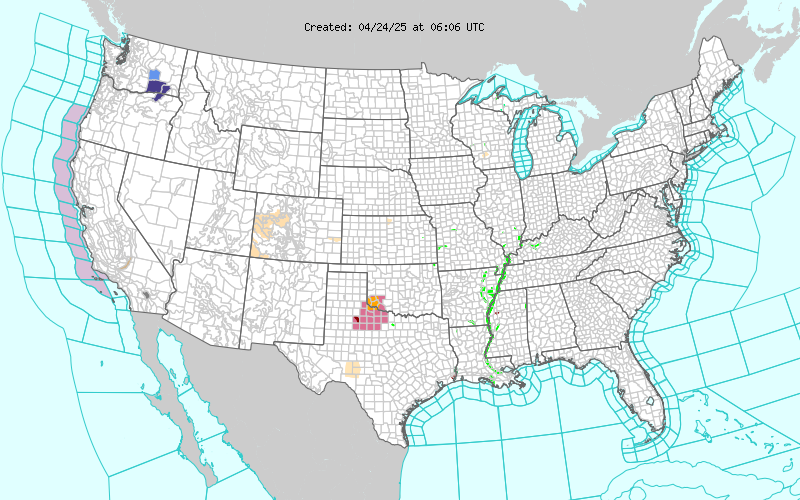 000
WTNT31 KNHC 072352
TCPAT1
BULLETIN
Hurricane Nate Intermediate Advisory Number 14A
NWS National Hurricane Center Miami FL AL162017
700 PM CDT Sat Oct 07 2017
…NATE MAKES LANDFALL NEAR THE MOUTH OF THE MISSISSIPPI RIVER…
SUMMARY OF 700 PM CDT…0000 UTC…INFORMATION
———————————————-
LOCATION…29.0N 89.2W
ABOUT 10 MI…15 KM SW OF THE MOUTH OF THE MISSISSIPPI RIVER
ABOUT 100 MI…160 KM S OF BILOXI MISSISSIPPI
MAXIMUM SUSTAINED WINDS…85 MPH…140 KM/H
PRESENT MOVEMENT…N OR 350 DEGREES AT 20 MPH…31 KM/H
MINIMUM CENTRAL PRESSURE…982 MB…29.00 INCHES
WATCHES AND WARNINGS
——————–
CHANGES WITH THIS ADVISORY:
The Hurricane Warning for Metropolitan New Orleans and Lake
Pontchartrain has been changed to a Tropical Storm Warning. The
Hurricane Watch for Lake Maurepas has been discontinued.
SUMMARY OF WATCHES AND WARNINGS IN EFFECT:
A Hurricane Warning is in effect for…
* Grand Isle Louisiana to the Alabama/Florida border
A Storm Surge Warning is in effect for…
* Grand Isle Louisiana to the Okaloosa/Walton County Line Florida
* Northern and western shores of Lake Pontchartrain
A Tropical Storm Warning is in effect for…
* Metropolitan New Orleans and Lake Pontchartrain
* Lake Maurepas
* West of Grand Isle to Morgan City Louisiana
* East of the Alabama/Florida border to Indian Pass Florida
A Hurricane Watch is in effect for…
* East of the Alabama/Florida border to the Okaloosa/Walton County Line
DISCUSSION AND 48-HOUR OUTLOOK
——————————
At 700 PM CDT (0000 UTC), NOAA Doppler radar data indicate that the
center of Hurricane Nate is now making landfall at the mouth of the
Mississippi River, near latitude 29.0 North, longitude 89.2 West.
Nate is now moving toward the north and a little slower, near 20 mph
(31 km/h). A turn toward the north-northeast is expected later
tonight, followed by a motion toward the northeast on Sunday. On
the forecast track, the center of Nate will make a second landfall
along the coast of Mississippi tonight. After landfall, the center
of Nate is expected to pass over portions of Mississippi, Alabama,
and Tennessee late tonight through Sunday night.
Aircraft reconnaissance data and Doppler radar velocity data
indicate that maximum sustained winds have decreased to near 85 mph
(140 km/h) with higher gusts. Strengthening now appears unlikely
before Nate's center reaches the Mississippi coast during the next
few hours. Rapid weakening is expected after landfall, with Nate
becoming a tropical depression by Sunday night.
Hurricane-force winds extend outward up to 40 miles (65 km) from
the center, and tropical-storm-force winds extend outward up to 125
miles (205 km) mainly to the east of the center. A sustained wind
of 54 mph (87 km/h) and a gust to 58 mph (94 km/h) were recently
reported by NOAA buoy 42040 to the east of the mouth of the
Mississippi River.
The minimum central pressure based on aircraft data is 982 mb (29.00
inches).
A water level of 2.9 ft above Mean Higher High Water (MHHW) was
recently reported by a National Ocean Service gauge at Pilots
Station East, Southwest Pass, Louisiana.
HAZARDS AFFECTING LAND
———————-
WIND: Hurricane conditions are expected in the hurricane warning
area in the next few hours, with tropical storm conditions already
spreading onshore. Tropical storm conditions are expected in the
tropical storm warning area tonight and Sunday morning. Hurricane
conditions are possible in the hurricane watch area tonight.
STORM SURGE: The combination of a dangerous storm surge and the tide
will cause normally dry areas near the coast to be flooded by rising
waters moving inland from the shoreline. The water is expected to
reach the following heights above ground if the peak surge occurs at
the time of high tide…
Mouth of the Mississippi River to the Mississippi/Alabama border…7
to 11 ft
Mississippi/Alabama border to the Alabama/Florida border, including
Mobile Bay…6 to 9 ft
Alabama/Florida border to the Okaloosa/Walton County Line…4 to 6
ft
Grand Isle, Louisiana to the mouth of the Mississippi River…2 to
4 ft
Okaloosa/Walton County Line to Indian Pass, Florida…2 to 3 ft
Indian Pass to Crystal River, Florida…1 to 3 ft
Morgan City, Louisiana to Grand Isle…1 to 2 ft
The deepest water will occur along the immediate coast near and to
the east of the landfall location, where the surge will be
accompanied by large and destructive waves. Surge-related
flooding depends on the relative timing of the surge and the tidal
cycle, and can vary greatly over short distances. For information
specific to your area, please see products issued by your local
National Weather Service forecast office.
RAINFALL: Nate is expected to produce the following rain
accumulations through Monday:
Western Cuba: 2 to 4 inches, max 6 inches.
East of the Mississippi River
from the central Gulf Coast into the
Deep South, eastern Tennessee Valley, and southern Appalachians:
3 to 6 inches, max 10 inches.
Across the Ohio Valley into the central Appalachians:
2 to 5 inches, max 7 inches.
TORNADOES: A few tornadoes are possible across parts of Alabama, the
western Florida Panhandle, western Georgia, and southern Mississippi
through Sunday afternoon.
SURF: Swells generated by Nate will affect land areas around the
Gulf of Mexico during the next day or so. These swells are likely
to cause life-threatening surf and rip current conditions. Please
consult products from your local weather office.
---
Saturday, October 7th, 2017
---
Friday, October 6th, 2017
---