Archive for September, 2018
Sunday, September 30th, 2018
"…..On September 30, workers were mixing liquid uranium when they made a serious, and inexplicable, mistake. Instead of pouring five pounds of powdered uranium into nitric acid, the workers poured 35 pounds, seven times too much. The resulting chain reaction caused gamma rays and stray neutrons to flood the purification chamber, where the radioactive water was treated….."
---
Sunday, September 30th, 2018
Factors including recovery from HIV epidemics, reductions in child mortality, improved nutrition and access to drinking water have driven life expectancy from 49.7 years in 1990 to 60.7 years in 2017.
The number of years children typically spend in school has also increased across the region, growing 14% over the past decade.
---
Sunday, September 30th, 2018
---
Sunday, September 30th, 2018
Indonesia is prone to earthquakes.
It lies on the Ring of Fire – the line of frequent quakes and volcanic eruptions that circles virtually the entire Pacific rim.
The injured are being treated in tents because of damage to hospitals.
---
Sunday, September 30th, 2018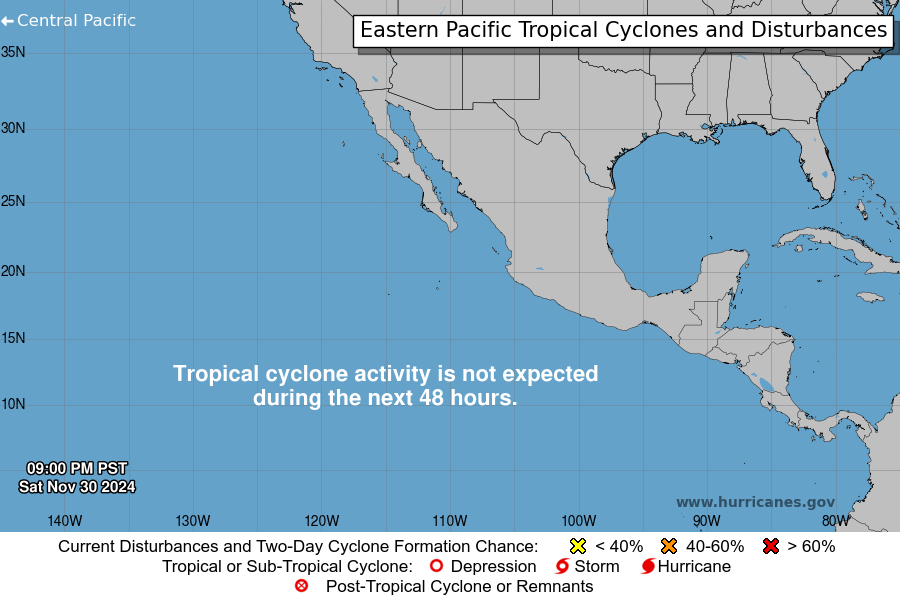 ---
Saturday, September 29th, 2018
Trachoma elimination: Iranians triumph against the world's leading infectious cause of blindness
25 September 2018 | Tehran | Cairo | Geneva — The World Health Organization (WHO) has validated the elimination of trachoma as a public health problem in the Islamic Republic of Iran. By achieving this milestone, the country becomes the third in WHO's Eastern Mediterranean Region, after Oman in 2012 and Morocco in 2016, to overcome this centuries-old disease.
"WHO is pleased to have supported the Islamic Republic of Iran through the validation process," said Dr Ahmed Al-Mandhari, WHO Regional Director for the Eastern Mediterranean. "But this achievement was made possible by the Government and people of Islamic Republic of Iran, who have worked tirelessly over decades to eliminate trachoma as a cause of preventable blindness and unnecessary suffering."
The long fight
Trachoma was a major cause of visual impairment in Islamic Republic of Iran in the early decades of the 20th century.
In 1959, in rural areas of the district of Malayer, two thirds of the population were affected by the disease. A survey in the Dezful district in 1961 showed that 91% of people were affected, including 62% with the active (inflammatory) form. At that time, prevalence in the capital, Tehran, was estimated to be 30–40%.
In 1972, tetracycline ointment was introduced as an essential medication in the Health facilities of Iran, and was provided free of charge to people who needed it for treatment of active trachoma.
Ophthalmologists were trained during their residency programmes to perform surgical management of trichiasis: the advanced, sight-threatening form of trachoma. Health education campaigns designed jointly by the Ministry of Health and Medical Education and the Ministry of Education, including messages about washing hands and faces, were delivered as part of broad-based hygiene improvement initiatives in preschools and primary schools.
"In 2003, as part of the drive to accelerate elimination and with self-health care as one of its components, we introduced an awareness-raising programme in more than 20 000 schools in regions and localities endemic for the disease," said Dr Hassan Ghazizadeh Hashemi, HE Minister of Health and Medical Education of Islamic Republic of Iran. "This benefited entire regions by improving the health of students, school personnel, parents and communities."
In parallel, the Steering Committee for the National Water Programme — a joint committee of the Ministry of Energy and the Environmental Health Centre of the Ministry of Health and Medical Education — allocated US $500 million to improve water supply and sewerage systems in remote areas.
Edging towards success
In 2004, assessments were undertaken in rural areas of four provinces (Bushehr, Kerman, Hormozgan, and Sistan and Baluchestan) in the south of Islamic Republic of Iran, where trachoma was last recognized as a problem. These surveys showed nearly a complete absence of disease. Active trachoma was only seen in Sistan and Baluchestan, where less than 1% of children were affected by the disease.
In 2012–2013, a population-based prevalence study in rural areas of Sistan and Baluchestan re-estimated the prevalence of trachoma at 0.6% of children.
"We expected to see a very low prevalence of trachoma," said Dr Seyed-Farzad Mohammadi, National Coordinator for Eye Health, Prevention of Blindness and Trachoma Control. "We knew that trachoma transmission had decreased. We're sure that this in part is due to better access to water and sanitation: 2015 UNICEF/WHO Joint Monitoring Programme data estimated that 92% of households in rural areas had access to improved drinking-water and nearly 100% had access to improved sanitation."
Appropriate plans were put in place to ensure ongoing provision of services to individuals who might develop complications of trachoma later in life. All criteria for validation of elimination of trachoma as a public health problem1 have been met.
Trachoma disease
Trachoma, a devastating eye disease caused by infection with the bacterium Chlamydia trachomatis, is spread through contact with infective eye or nose discharges, either directly from person to person, or mediated by flies. Active (inflammatory) trachoma occurs as a result of infection, and is common among preschool-aged children. Women are blinded up to four times as often as men, mainly due to their close contact with infected children.
Transmission is associated with poor sanitation and hygiene, which increase eye discharges and encourage the breeding of flies.
GET 2020
In 1996, WHO launched the WHO Alliance for the Global Elimination of Trachoma by the year 2020 (GET2020). With other partners in the Alliance, WHO supports country implementation of the SAFE strategy and strengthening of national capacity through epidemiological assessment, monitoring, surveillance, project evaluation and resource mobilization.
Interventions to eliminate trachoma are inexpensive, simple and extremely cost effective, yielding a high rate of net economic return.
——————————-
1WHO has now validated elimination of trachoma as a public health problem in the following countries: Cambodia, Ghana, Islamic Republic of Iran, Lao People's Democratic Republic, Mexico, Morocco, Nepal and Oman.
---
Saturday, September 29th, 2018
---
Saturday, September 29th, 2018
---
Saturday, September 29th, 2018
M 7.5 – 78km N of Palu, Indonesia
2018-09-28 10:02:43 UTC
0.178°S   119.840°E
10.0 km depth
The September 28, 2018, M 7.5 earthquake near Sulawesi, Indonesia occurred as a result of strike-slip faulting at shallow depths within the interior of the Molucca Sea microplate, part of the broader Sunda tectonic plate. Focal mechanism solutions for the earthquake indicate rupture occurred on either a left-lateral north-south striking fault, or along a right-lateral east-west striking fault. Eastern Indonesia is characterized by complex tectonics in which motions of numerous small microplates are accommodating large-scale convergence between the Australia, Sunda, Pacific, and Philippine Sea plates. At the location of the September 28th earthquake, the Sunda plate moves south with respect to Molucca Sea plate at a velocity of about 30 mm/year.
While commonly plotted as points on maps, earthquakes of this size are more appropriately described as slip over a larger fault area. Strike-slip events of the size of the September 28, 2018 earthquake are typically about 120×20 km in size (length x width); modeling of this earthquake implies dimensions of ~80×30 km, predominantly down-dip and south of the hypocenter.
Shallow earthquakes of this size can often have a deadly impact on nearby communities. Historically, this region has hosted several large earthquakes, with fifteen events of M 6.5 and larger within 250 km of the September 28th earthquake over the preceding century. The largest of these was a M 7.9 earthquake in January 1996, about 100 km to the north of the September 28, 2018 event. The 1996 earthquake – a shallow thrust faulting earthquake likely to have occurred on the regional subduction zone system at depth beneath the shallow crust – resulted in approximately 10 fatalities, over 60 injuries, and significant building damage in the local region. The September 28, 2018 earthquake was preceded by a series of small-to-moderate sized earthquakes over the hours leading up to this event; the USGS located 4 other earthquakes of M 4.9 and larger in the epicentral region, beginning with a M 6.1 earthquake three hours earlier and just to the south of the M 7.5 event. There has also been an active aftershock sequence, with ten events of M 4.7 and larger in the three hours following this earthquake. The largest aftershock in this timeframe was M 5.8, about 12 minutes after the M 7.5 earthquake.
---
Saturday, September 29th, 2018
---