Archive for the 'Tropical cyclones' Category
Monday, February 27th, 2017
USDA Office of Communications sent this bulletin at 02/22/2017 03:11 PM EST
You are subscribed to USDA Office of Communications.
Release No. 0015.17
Contact:
USDA Office of Communications
press@oc.usda.gov
(202) 720-4623
USDA Invests $103 Million to Protect Lives, Property After Natural Disasters
WASHINGTON, Feb. 22, 2017 – Acting Deputy Agriculture Secretary Michael Young today announced U.S. Department of Agriculture (USDA) is investing up to $103 million in fiscal year 2017 for disaster recovery efforts to help state, local and tribal units of government protect lives and property in disaster-affected areas following natural disasters.

Local units of government, or sponsors, will use financial and technical assistance from the Emergency Watershed Protection Program (EWP Program) to carry out much-needed recovery projects to remedy damages caused by natural disasters such as floods and hurricanes. Nearly $9 million will be used to fund disaster recovery projects, such as debris removal and streambank stabilization, in Florida, Georgia, North Carolina and South Carolina that will repair damages caused by Hurricane Matthew, a powerful storm that roared up the East Coast in late September through early October 2016.

Up to 70 percent of this fiscal year's financial assistance funding will be used by USDA's Natural Resources Conservation Service (NRCS) to purchase floodplain easements in Louisiana. In August 2016, severe flooding devastated sections of two of Louisiana's largest cities—Baton Rouge in southcentral Louisiana and Shreveport in northwestern Louisiana.

"America's communities rely upon the stability USDA emergency programs provide when unpredictable disasters hit" Young said. "The Emergency Watershed Protection Program funds will support diverse recovery projects including clearing debris-clogged waterways, stabilizing streambanks and repairing damaged water-control structures in local communities to make them resistant to future threats."

Congress designates funding for the EWP Program. The fiscal year 2017 funding is included in the continuing resolution signed by Congress in early December 2016 to keep the federal government operating through April 2017.

Initial funding requests and projects approved for the five states are included below. States will continue to submit requests for EWP disaster recovery assistance and the remaining funds will be used to help communities cope with the adverse impacts from existing and future natural disasters.

Louisiana – $65 million for the purchase of floodplain easements on private land owned by individuals and public land owned by local, state and tribal governments after severe flooding adversely impacted eastern Louisiana in August 2016. In the city of Baton Rouge, approximately 30 homes in a development in Livingston Parish and about 20 homes in Pointe Coupee Parish will be demolished and the flood-prone land restored to its natural condition. Signups will be held in the two areas to enroll the land into the EWP-floodplain easement option.

Florida – up to $3.1 million for disaster recovery projects to address impacts and damages from Hurricane Matthew including debris removal in Putnam and Volusia counties and channel bank stabilization in Brevard County.

Georgia – up to $97,000 for projects to address impacts and damages from Hurricane Matthew including debris removal in Brantley County.

North Carolina – $908,000 for projects to address impacts and repair damages caused by Hurricane Matthew including sediment removal and streambank stabilization to protect roads and a waste water treatment plant in eastern North Carolina.

South Carolina – up to $5.7 million for projects to address impacts and damages from Hurricane Matthew including debris removal in the counties of Beaufort, Charleston and Horry; towns of Hilton Head Island, Mount Pleasant and Summerville; and Horse Range Watershed Conservation District in Orangeburg County.

The EWP Program helps communities carry out much-needed recovery projects to address damages to watersheds caused by hurricanes, floods, fires, windstorms, wildfires and other natural disasters. EWP offers two options— disaster recovery and permanent floodplain easements. Privately-owned land or public lands owned by local, state or tribal units of government are eligible for USDA assistance through the EWP Program. NRCS provides 75 percent of the funds for recovery projects and the public entity pays the remainder in cash or in-kind services. Floodplain easements are purchased and held by the USDA NRCS. Landowners are compensated for the surface easement and retain ownership of the properties enrolled.
---
Tuesday, February 14th, 2017
Notes from the Field:
 

Mortality Associated with Hurricane Matthew — United States, October 2016

Weekly / February 10, 2017 / 66(5);145–146
Alice Wang, PhD1,2; Anindita Issa, MD1,2; Tesfaye Bayleyegn, MD2; Rebecca S. Noe, MPH2; Christine Mullarkey3; Julie Casani, MD3; Craig L. Nelson, MD4; Aaron Fleischauer, PhD3,5; Kimberly D. Clement, MPH3; Janet J. Hamilton, MPH6; Christopher Harrison, MPH7; Laura Edison, DVM5,7; Kathrin Hobron, MPH8; Katie M. Kurkjian, DVM5,8; Ekta Choudhary, PhD2; Amy Wolkin, DrPH2; Hurricane Matthew Incident Management System Team, CDC Emergency Operations Center
After 3 days as a Category 3 and 4 hurricane in Haiti and Bahamas, Hurricane Matthew moved along the coast of the southeastern United States during October 6−8, 2016 (1). Early on October 8, the storm made landfall southeast of McClellanville, South Carolina, as a Category 1 hurricane with sustained winds of approximately 75 mph, leading to massive coastal and inland flooding, particularly in North Carolina and South Carolina (2). Florida, Georgia, North Carolina, South Carolina, and Virginia made major disaster declarations; approximately 2 million persons were under evacuation orders in Florida, Georgia, North Carolina, and South Carolina (3). In response to the hurricane, CDC activated the Emergency Operations Center Incident Management System, tracked online media reports of Hurricane Matthew–associated deaths, and contacted states for confirmation of deaths. This report summarizes state-confirmed Hurricane Matthew–associated deaths that occurred during October 1−October 21 in Florida, Georgia, North Carolina, and South Carolina.
Forty-three hurricane-associated deaths were reported in four states; the median decedent age was 58 years (range = 9–92 years) (Table). Drowning was the most common cause of death, accounting for 23 (54%) deaths. Among all deaths, 26 (60%) occurred in North Carolina; 18 (69%) of these were drowning deaths associated with a motor vehicle. Twelve deaths occurred in Florida, including five that resulted from injuries during prestorm preparation or poststorm cleanup (e.g., a fall from a ladder or roof). A child's death in Florida resulted from carbon monoxide poisoning related to indoor generator use.
Despite public health warnings to avoid flood waters, among all 23 hurricane-related drownings, 18 deaths (78%) occurred in motor vehicles (e.g., vehicle driven into standing water, vehicle swept away by water, or person found in car). As little as 6 inches of water might result in loss of control of a vehicle, and 2 feet of water can carry most cars away (4). An evaluation of public health messages to drivers about avoiding flood waters might inform future prevention measures. Evaluation of the public's reception and response to those messages, as well as an assessment of ascertainment of child deaths in disaster settings, might inform future prevention measures. Mortality surveillance after disasters plays a critical role in evaluating the causes, manners, and circumstances of deaths, and data can be used to guide prevention messages during the response and recovery period and to prevent deaths during future public health emergencies (5).
---
TABLE.
Characteristics of reported deaths related to Hurricane Matthew for all deaths including drowning — North Carolina, Florida, Georgia, and Virginia, October 2016
Characteristic
North Carolina (n = 26) No. (%)*
Florida (n = 12) No. (%)
Georgia (n = 3) No. (%)
Virginia (n = 2) No. (%)
Total (n = 43) No. (%)
Sex
Male
18 (69)
9 (75)
3 (100)
2 (100)
32 (74)
Female
8 (31)
3 (25)
0
0
11 (26)
Age group (yrs)
≤17
0
1 (8)
0
0
1 (2)
18–64
14 (54)
5 (42)
2 (67)
2 (100)
23 (54
≥65
11 (42)
6 (50)
1 (33)
0
18 (42)
Unknown
1 (4)
0
0
0
1 (2)
Cause of death
Drowning
22 (85)
0
0
1 (50)
23 (54)
Trauma
2 (8)
8 (67)
3 (100)
1 (50)
14 (33)
Exacerbation of condition†
1 (4)
1 (8)
0
0
2 (5)
Electrocution
0
2 (17)
0
0
2 (5)
CO poisoning
0
1 (8)
0
0
1 (2)
Fire
1 (4)
0
0
0
1 (2)
Directly related mechanism of death§
Vehicle drowning
18 (69)
0
0
0
18 (42)
Non-vehicle drowning
4 (15)
0
0
0
5 (12)
Tree-related trauma
1 (4)
2 (17)
2 (67)
0
5 (12)
Indirectly related mechanism of death§
Vehicle crash injury
1 (4)
1 (8)
1 (33)
1 (50)
4 (9)
Preparation/repair injury
0
5 (42)
0
0
5 (12)
Electrocution
0
2 (17)
0
0
2 (5)
Medical exacerbation
1 (4)
1 (8)
0
0
2 (5)
CO poisoning
0
1 (8)
0
0
1 (2)
Fire
1 (4)
0
0
0
1 (2)
Suggested citation for this article: Wang A, Issa A, Bayleyegn T, et al. Notes from the Field. Mortality Associated with Hurricane Matthew — United States, October 2016. MMWR Morb Mortal Wkly Rep 2017;66:145–146. DOI: http://dx.doi.org/10.15585/mmwr.mm6605a3.
---
Tuesday, January 10th, 2017
"…..At least four people alerted the S.C. Attorney General's Office Twitter account of potential price gouging at the Red Roof Inn-Santee near Orangeburg, the newspapers' review found. Their tweets included photos of room rates ranging from $522 to $530….In the days leading up to the hurricane when evacuees flooded the Gulf Coast, Red Roof Inn-Clearwater raised room rates by 80 percent and up to 200 percent, with some guests being charged $140 more than the average nightly rate, according to a news release from the Office of Florida Attorney General Pam Bondi. ……."
---
Monday, December 12th, 2016
---
Saturday, November 12th, 2016
Nov 10, 2016
---
By Olivia Neeley
The Wilson Daily Times
More than 530 Wilson County residents registered with the Federal Emergency Management Agency for assistance after Hurricane Matthew
The 530-plus individuals FEMA assisted received more than $640,000 disbursement in funds countywide.
The 911 Communications Center received 2,500 calls for service over the three-day period during and after Hurricane Matthew.
There were roughly 230 water rescues performed during the height of the storm, most of which were vehicles rescues and getting people out of houses that were threatened by water.
Two people were also killed in Wilson County as a result of moving water in the roadways. Their vehicles were swept away.
---
Tuesday, October 25th, 2016
"….After the 2010 earthquake, aid groups took over. They worked around a government as devastated as its capital, undermining billions of dollars in aid and the very people it was meant to help.
For now, the government has put a stop to that.
"My biggest challenge is for donors to understand this time that they must work with us," said Jocelerme Privert, the interim president of Haiti, during an hourlong interview in his office. "They must understand that everything will go through us, and trust that we have control of the situation."
The lessons of wasted aid, and its duplicative and disorganized delivery, have grounded the government's belief that what is done this time must be sustainable…..
The United Nations secretary general, Ban Ki-moon, chastised the international community on a recent visit for its paltry giving to Haiti this time around. Of the $120 million needed for the hurricane response, less than 20 percent has materialized……..
And sometimes, national priorities are guided more by emotion than reason.
Consider the interior minister's refusal to distribute tents for hundreds of thousands of people without shelter. It is another scar from 2010, when Haiti became synonymous with tent cities, the images of which were beamed around the world to raise money…..
Jean-Pierre Guiteau, the head of the Haitian Red Cross, said the government needed to be realistic, especially during the rainy season and especially when the only shelters available to many are schools………"
---
Monday, October 24th, 2016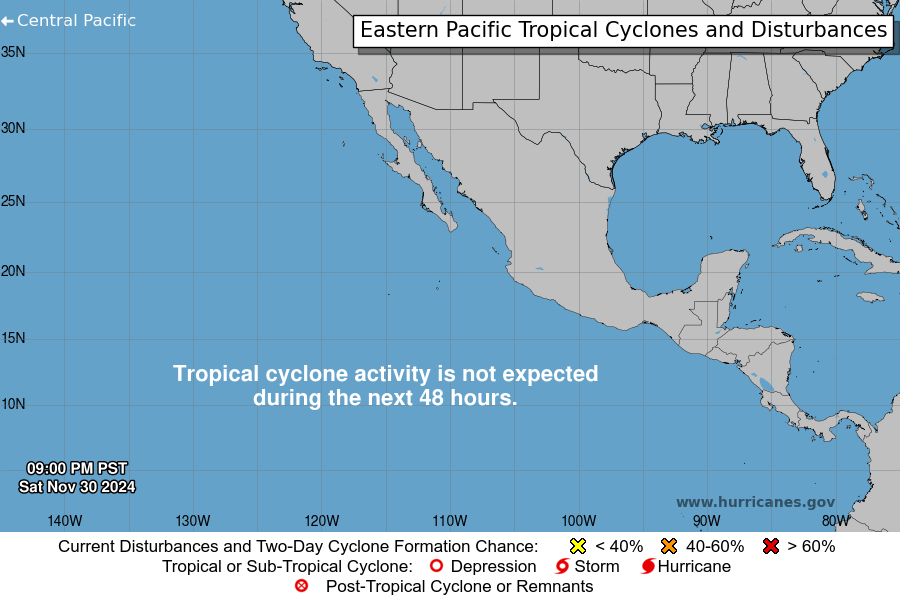 ---
Saturday, October 22nd, 2016
International Red Cross & Red Crescent Societies
Published:
5 October 2016
Haiti / Panama, October 5, 2016—Red Cross teams have started assessing needs and aiding hurricane-ravaged communities in Haiti, but damage and flooding in the battered southern coastal region is limiting access to the worst affected areas.
"Our staff and volunteers had to wait for storm conditions to calm before heading out to assess the devastation and start delivering assistance, but they have been deployed and are out there trying to reach people in need," said Inés Brill, Head of Office of the International Federation of the Red Cross and Red Crescent Societies (IFRC) for Haiti, Dominican Republic and Cuba.
"What we know so far is that hundreds of thousands of people are in dire need of help and tens of thousands will need shelter assistance as evacuations continue. Damage to infrastructure has been extensive in a region where access is always difficult due to poor infrastructure. We anticipate an extremely challenging response logistically, to a major humanitarian crisis."
The numbers are alarming: Over 1.24 million people affected in Haiti, nearly half of them children, and 350,000 in need of humanitarian assistance[1].
Towns and cities are inundated, particularly the city of Les Cayes, and life-threatening flash-floods remain a serious concern. Likely damage to sewage infrastructure and water sources threaten to worsen existing diseases in the region, including cholera, dengue fever and Zika.
Over 3,000 volunteers and staff of the Red Cross in Haiti have been mobilized to help communities in the path of powerful Hurricane Matthew and are prepared to deliver first aid and other medical care, clean water and sanitation and shelter assistance. IFRC has dispatched health, sanitation and emergency experts to Haiti to supplement the Haiti Red Cross teams, although airport closures prevented them from reaching Haiti today.
---
Saturday, October 22nd, 2016



---
Saturday, October 22nd, 2016
---