Archive for the 'Tropical storms' Category
Monday, February 27th, 2017
USDA Office of Communications sent this bulletin at 02/22/2017 03:11 PM EST
You are subscribed to USDA Office of Communications.
Release No. 0015.17
Contact:
USDA Office of Communications
press@oc.usda.gov
(202) 720-4623
USDA Invests $103 Million to Protect Lives, Property After Natural Disasters
WASHINGTON, Feb. 22, 2017 – Acting Deputy Agriculture Secretary Michael Young today announced U.S. Department of Agriculture (USDA) is investing up to $103 million in fiscal year 2017 for disaster recovery efforts to help state, local and tribal units of government protect lives and property in disaster-affected areas following natural disasters.

Local units of government, or sponsors, will use financial and technical assistance from the Emergency Watershed Protection Program (EWP Program) to carry out much-needed recovery projects to remedy damages caused by natural disasters such as floods and hurricanes. Nearly $9 million will be used to fund disaster recovery projects, such as debris removal and streambank stabilization, in Florida, Georgia, North Carolina and South Carolina that will repair damages caused by Hurricane Matthew, a powerful storm that roared up the East Coast in late September through early October 2016.

Up to 70 percent of this fiscal year's financial assistance funding will be used by USDA's Natural Resources Conservation Service (NRCS) to purchase floodplain easements in Louisiana. In August 2016, severe flooding devastated sections of two of Louisiana's largest cities—Baton Rouge in southcentral Louisiana and Shreveport in northwestern Louisiana.

"America's communities rely upon the stability USDA emergency programs provide when unpredictable disasters hit" Young said. "The Emergency Watershed Protection Program funds will support diverse recovery projects including clearing debris-clogged waterways, stabilizing streambanks and repairing damaged water-control structures in local communities to make them resistant to future threats."

Congress designates funding for the EWP Program. The fiscal year 2017 funding is included in the continuing resolution signed by Congress in early December 2016 to keep the federal government operating through April 2017.

Initial funding requests and projects approved for the five states are included below. States will continue to submit requests for EWP disaster recovery assistance and the remaining funds will be used to help communities cope with the adverse impacts from existing and future natural disasters.

Louisiana – $65 million for the purchase of floodplain easements on private land owned by individuals and public land owned by local, state and tribal governments after severe flooding adversely impacted eastern Louisiana in August 2016. In the city of Baton Rouge, approximately 30 homes in a development in Livingston Parish and about 20 homes in Pointe Coupee Parish will be demolished and the flood-prone land restored to its natural condition. Signups will be held in the two areas to enroll the land into the EWP-floodplain easement option.

Florida – up to $3.1 million for disaster recovery projects to address impacts and damages from Hurricane Matthew including debris removal in Putnam and Volusia counties and channel bank stabilization in Brevard County.

Georgia – up to $97,000 for projects to address impacts and damages from Hurricane Matthew including debris removal in Brantley County.

North Carolina – $908,000 for projects to address impacts and repair damages caused by Hurricane Matthew including sediment removal and streambank stabilization to protect roads and a waste water treatment plant in eastern North Carolina.

South Carolina – up to $5.7 million for projects to address impacts and damages from Hurricane Matthew including debris removal in the counties of Beaufort, Charleston and Horry; towns of Hilton Head Island, Mount Pleasant and Summerville; and Horse Range Watershed Conservation District in Orangeburg County.

The EWP Program helps communities carry out much-needed recovery projects to address damages to watersheds caused by hurricanes, floods, fires, windstorms, wildfires and other natural disasters. EWP offers two options— disaster recovery and permanent floodplain easements. Privately-owned land or public lands owned by local, state or tribal units of government are eligible for USDA assistance through the EWP Program. NRCS provides 75 percent of the funds for recovery projects and the public entity pays the remainder in cash or in-kind services. Floodplain easements are purchased and held by the USDA NRCS. Landowners are compensated for the surface easement and retain ownership of the properties enrolled.
---
Saturday, November 12th, 2016
Nov 10, 2016
---
By Olivia Neeley
The Wilson Daily Times
More than 530 Wilson County residents registered with the Federal Emergency Management Agency for assistance after Hurricane Matthew
The 530-plus individuals FEMA assisted received more than $640,000 disbursement in funds countywide.
The 911 Communications Center received 2,500 calls for service over the three-day period during and after Hurricane Matthew.
There were roughly 230 water rescues performed during the height of the storm, most of which were vehicles rescues and getting people out of houses that were threatened by water.
Two people were also killed in Wilson County as a result of moving water in the roadways. Their vehicles were swept away.
---
Friday, October 28th, 2016
---
Monday, October 24th, 2016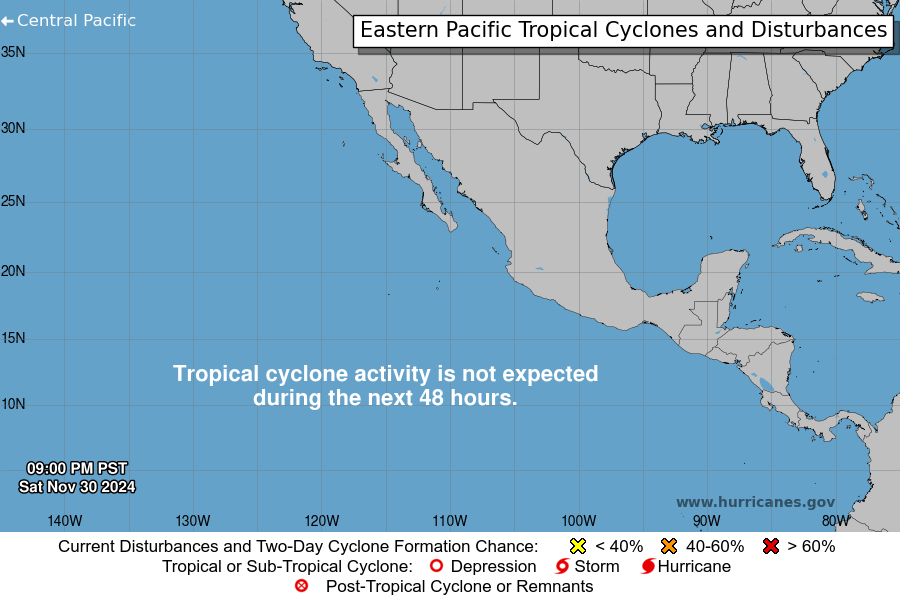 ---
Sunday, October 16th, 2016
---
Sunday, October 16th, 2016
Sustained winds of about 130 kilometers per hour (81 miles per hour)
Gusts up to 220 kph as it crossed the main island of Luzon
---
Tuesday, October 11th, 2016
000
WTNT35 KNHC 102336
TCPAT5
BULLETIN
TROPICAL STORM NICOLE INTERMEDIATE ADVISORY NUMBER  27A
NWS NATIONAL HURRICANE CENTER MIAMI FL       AL152016
800 PM AST MON OCT 10 2016
…NICOLE CONTINUES SLOWLY NORTHWARD…

SUMMARY OF 800 PM AST…0000 UTC…INFORMATION
———————————————-
LOCATION…26.7N 65.4W
ABOUT 395 MI…635 KM S OF BERMUDA
MAXIMUM SUSTAINED WINDS…60 MPH…95 KM/H
PRESENT MOVEMENT…N OR 355 DEGREES AT 6 MPH…9 KM/H
MINIMUM CENTRAL PRESSURE…992 MB…29.30 INCHES
WATCHES AND WARNINGS
——————–
None.
SUMMARY OF WATCHES AND WARNINGS IN EFFECT:
A Hurricane Watch is in effect for…
* Bermuda
A Hurricane Watch means that hurricane conditions are possible
within the watch area.  A watch is typically issued 48 hours
before the anticipated first occurrence of tropical-storm-force
winds, conditions that make outside preparations difficult or
dangerous.
For storm information specific to your area, please monitor
products issued by your national meteorological service.
DISCUSSION AND 48-HOUR OUTLOOK
——————————
At 800 PM AST (0000 UTC), the center of Tropical Storm Nicole was
located near latitude 26.7 North, longitude 65.4 West. Nicole is
moving toward the north near 6 mph (9 km/h). A slow north-
northwestward to northwestward motion is expected through late
Tuesday, followed by a turn toward the north by Wednesday.
Maximum sustained winds remain near 60 mph (95 km/h) with higher
gusts. Slow strengthening is forecast, and Nicole is expected to
reach hurricane strength on Tuesday.
Tropical-storm-force winds extend outward up to 160 miles (260 km)
from the center.
The estimated minimum central pressure is 992 mb (29.30 inches).
HAZARDS AFFECTING LAND
———————-
SURF:  Swells associated with Nicole should increase on Bermuda
during the next couple of days.  These swells will create dangerous
surf conditions and rip currents.  Please refer to products being
issued by the Bermuda Weather Service for additional information.
WIND: Hurricane conditions are possible on Bermuda by Wednesday
night.
NEXT ADVISORY
————-
Next complete advisory at 1100 PM AST.
$$
Forecaster Beven
---