Archive for the 'Flood' Category
Thursday, September 17th, 2020
---
Monday, August 31st, 2020
August 13, 2020
August 29, 2020
Hurricane Laura made landfall along the Louisiana and Texas coasts on August 26, 2020. In the wake of the category 4 storm, the Operational Land Imager (OLI) on Landsat 8 acquired images showing flooded coastal lands around the towns of Cameron and Creole, Louisiana, south of the city of Lake Charles. The false-color images were acquired on August 13 and 29, 2020. They were composed from a combination of shortwave infrared, near infrared, and natural color (bands 6-5-4) to make it easier to distinguish flooded areas (navy blue and black) from drier ground. Vegetation is bright green and clouds are cyan.
NASA Earth Observatory images by Joshua Stevens, using Landsat data from the U.S. Geological Survey and road data from OpenStreetMap. Caption by Michael Carlowicz.
---
Monday, February 17th, 2020
---
Thursday, December 5th, 2019
---
Thursday, November 21st, 2019
---
Monday, September 30th, 2019
"…….Trapped on his roof in Nepal, Shiva Mangal Raut tried swimming to a grocery store to restock on food. Hours later, he was found dead in a paddy field near the town of Gaur, one of at least 20 people who died in the district during the July flooding.
"The embankments killed him," said his father, Ranga Lal Raut……"
---
Saturday, September 21st, 2019
Situation:
• Remnants of Imelda have moved north into KS
• Moderate risk of flash flooding in KS and MO for today
• Houston area bayous have crested
Lifelines:
Food, Water, Shelter: 14 (-4) shelters / 1,106 (+202) occupants (ARC; 6:00 a.m.)
Energy: Minimal power outages (DOE EAGLE-I as of 7:00 a.m. EDT)
Transportation: • I-10 (Houston): San Jacinto River bridge closed (CISA-IOCC as of 4:27 a.m. EDT) • I-10 between Beaumont and Winnie closed in both directions; expected to reopen this evening (TX DOT as of 7:00 a.m. EDT)
State / Local Response:
• Governor declared a state of emergency for 13 counties
• TX EOC at Partial Activation
FEMA Response:
• Region VI IMAT-2 & a Region VI LNO deployed to TX EOC
• IA Preliminary Damage Assessments will begin 9/23
• FEMA ROC & Region VI Enhanced Watch deactivated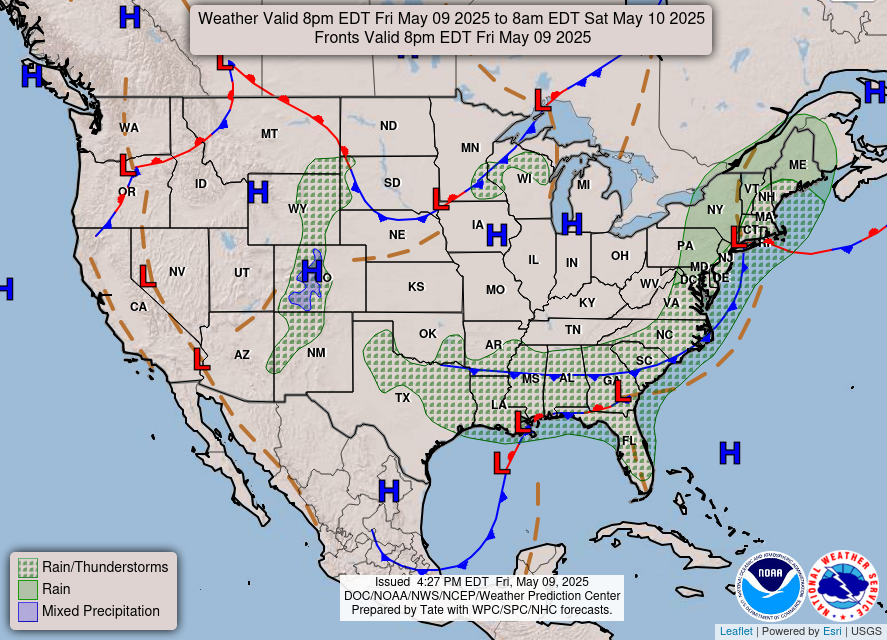 ---
Friday, September 20th, 2019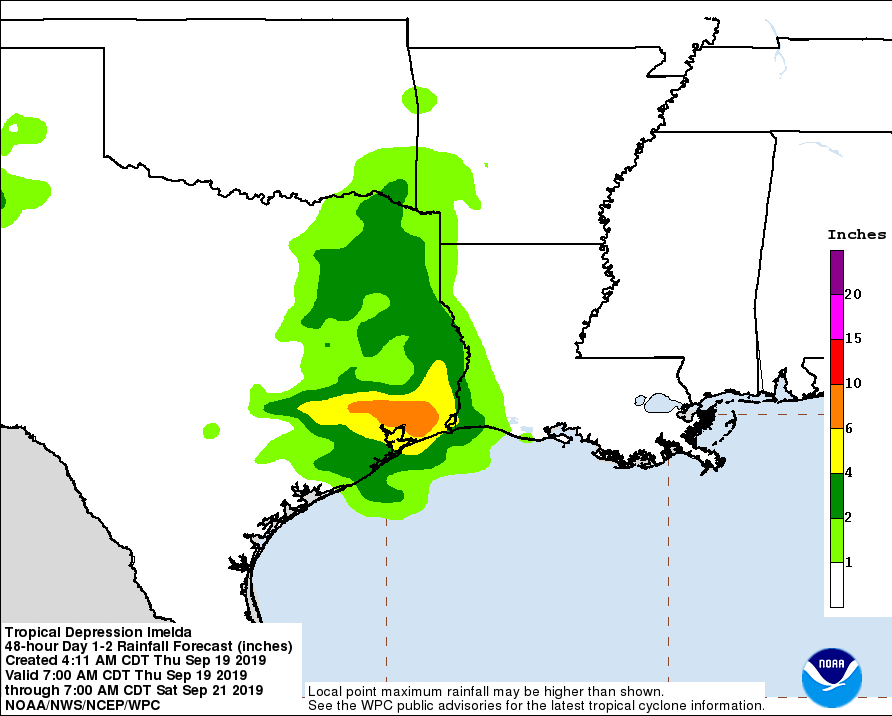 ---
Saturday, September 14th, 2019
---