Archive for the 'Flood' Category
Wednesday, July 11th, 2018
After being soaked in just a few days with double the amount of rain that falls in a normal July, parts of Japan are facing their worst flooding disaster in 35 years. Storms and flooding caused deadly landslides and numerous fatalities, while leading millions of people to evacuate their homes and businesses. Prime Minister Shinzo Abe has called for 73,000 nationwide rescue workers to provide emergency assistance as forecasts predict additional landslides and rain this week.
---
Sunday, July 8th, 2018
At least 76 dead;
E

vacuation orders or advisories were issued for 4.72 million people

~48,000 members of the self-defense forces, police and firefighters were mobilized to search for trapped or injured people or to recover bodies;
---
Wednesday, February 21st, 2018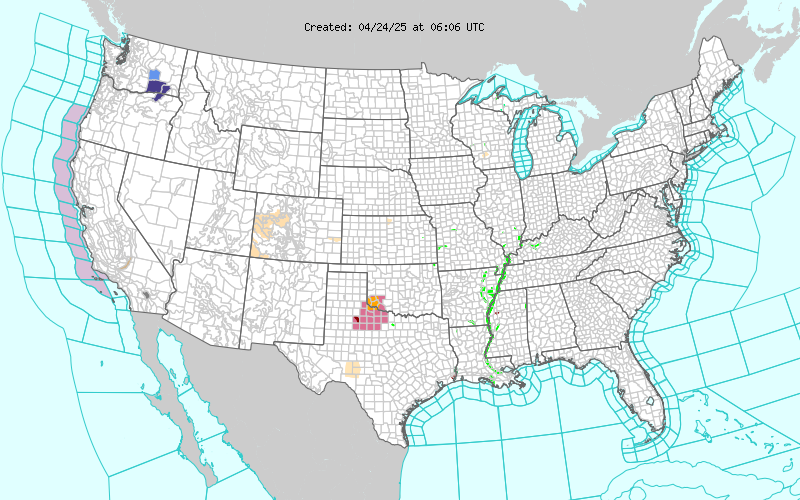 Short Range Forecast Discussion
NWS Weather Prediction Center College Park MD
300 AM EST Wed Feb 21 2018
Valid 12Z Wed Feb 21 2018 – 12Z Fri Feb 23 2018
…Cold temperatures across the West and warm across the East with a
continuing active wet pattern across the central U.S…
Excessive rain and areal flooding will continue from portions of the
Southern Plains to the Great Lakes Region as warm Gulf moisture lifts
northward along a slow moving frontal boundary. Cold air behind the front
will allow for snow,or possible a wintry mix/ freezing rain. Numerous
Winter Weather Advisories are in effect from central Texas to Illinois.
Minor flooding is being observed across western portions of the Tennessee
and Mid-Mississippi Valleys. Several locations across Lower Great
Lakes/western Ohio Valley already have minor to moderate flooding, any
additional rainfall will likely exacerbate the situation.
Temperatures across much of the Eastern Seaboard will be above-to-well
above normal for late February. Widespread highs in the 70s with some
lower 80s are expected, and this has the potential to set record highs.
These late Spring-like temperatures will be short-lived. The strong front
over the central U.S. will finally cross the Central/Northern Appalachians
and cold air will spill into the Northeast and Mid-Atlantic regions by the
end of the week.
Upper-level energy will move southward though the Pacific Northwest will
spread snow spread from the coast inland and south to northern California.
Much of the West will have temperatures warmer than seasonal average
Campbell
Graphics available at www.wpc.ncep.noaa.gov/basicwx/basicwx_ndfd.php
---
Saturday, December 9th, 2017
"…..The Times's analysis found that in the 42 days after Hurricane Maria made landfall on Sept. 20 as a Category 4 storm, 1,052 more people than usual died across the island. The analysis compared the number of deaths for each day in 2017 with the average of the number of deaths for the same days in 2015 and 2016.….."
---