Archive for the 'Measles' Category
Friday, November 11th, 2016
"…Since 6 June 2016, health clinics in IDP camps in Borno State have seen increasing numbers of measles cases. From early September until late October, 744 suspected cases of measles, and 2 deaths, were reported from WHO-established EWARS reporting sites. The majority of these children had never been vaccinated against measles and most of them were aged less than 5 years…."
Measles is one of the leading causes of death among young children even though a safe and cost-effective vaccine is available.
In 2015, there were 134 200 measles deaths globally – about 367 deaths every day or 15 deaths every hour.
Measles vaccination resulted in a 79% drop in measles deaths between 2000 and 2015 worldwide.
In 2015, about 85% of the world's children received one dose of measles vaccine by their first birthday through routine health services – up from 73% in 2000.
During 2000-2015, measles vaccination prevented an estimated 20.3 million deaths making measles vaccine one of the best buys in public health.
---
Sunday, November 22nd, 2015
As of May 11, 2015, the Berlin Senate Department of Health and Social Affairs has reported more than 1,700 cases of measles, which is about a 50% decrease since April. Most of the measles cases have been in Berlin and the states of Baden-Württemberg, Saxony, and Thuringia. Other states in Germany have 10 or fewer cases. A national immunization campaign was launched in June.
CDC recommends that travelers to Germany(http://wwwnc.cdc.gov/travel/destinations/traveler/none/germany) protect themselves by making sure they are vaccinated against measles, particularly infants 6–11 months of age (1 dose of measles vaccine) and children 12 months of age or older (2 doses of measles vaccine). Clinicians should keep measles in mind when treating patients with fever and rash, especially if the patient has recently traveled internationally.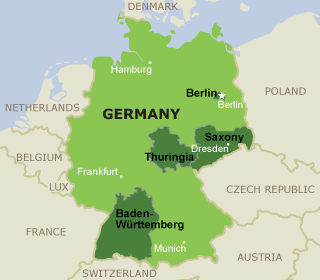 ---