Archive for the 'Europe' Category
Monday, November 23rd, 2015
---
Sunday, November 22nd, 2015
As of May 11, 2015, the Berlin Senate Department of Health and Social Affairs has reported more than 1,700 cases of measles, which is about a 50% decrease since April. Most of the measles cases have been in Berlin and the states of Baden-Württemberg, Saxony, and Thuringia. Other states in Germany have 10 or fewer cases. A national immunization campaign was launched in June.
CDC recommends that travelers to Germany(http://wwwnc.cdc.gov/travel/destinations/traveler/none/germany) protect themselves by making sure they are vaccinated against measles, particularly infants 6–11 months of age (1 dose of measles vaccine) and children 12 months of age or older (2 doses of measles vaccine). Clinicians should keep measles in mind when treating patients with fever and rash, especially if the patient has recently traveled internationally.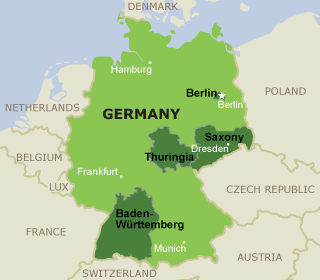 ---
Friday, November 20th, 2015
** Rome's underground train operator temporarily closed lines on three separate occasions during the day due to suspicious packages, which all proved to be false alarms.
** The U.S. Embassy in Rome said in a message to its citizens that big tourist sites, churches, synagogues, restaurants, theaters and hotels in Italy's two main cities might be targets.
**  It urged Americans to be vigilant as militant groups "may possibly utilize similar methods used in the recent Paris attacks".
---