Archive for January, 2019
Tuesday, January 29th, 2019
Yambio, 28 January 2019 – The Ministry of Health of South Sudan, with support from the World Health Organization (WHO), Gavi, the Vaccine Alliance, UNICEF and the US Centers for Disease Control and Prevention (CDC) and other partners, today started vaccinating health workers and other front-line responders against Ebola as part of preparedness measures to fight the spread of the disease.
Vaccination began in Yambio, Gbudue State, but health workers in Tombura, Yei and Nimule as well as the capital city, Juba, will also be offered the vaccine. These are high-risk areas bordering the Democratic Republic of the Congo (DRC), now experiencing its tenth outbreak of Ebola. The outbreak began 1 August 2018. Neighbouring countries have not reported any cases of Ebola, but preparedness is crucial.
As part of these preparedness activities, South Sudan received 2 160 doses of the Ebola vaccine (rVSV-ZEBOV) from Merck, the vaccine developer. The vaccine offers protection against the Zaire strain of the virus, which is the one affecting DRC at present.
"It is absolutely vital that we are prepared for any potential case of Ebola spreading beyond the Democratic Republic of the Congo," said Dr Matshidiso Moeti, WHO Regional Director for Africa. "WHO is investing a huge amount of resources into preventing Ebola from spreading outside DRC and helping governments ramp up their readiness to respond should any country have a positive case of Ebola."
Vaccination is one of a raft of preparedness measures South Sudan is putting into place. WHO has deployed more than 30 staff members to support these activities.
In particular, WHO has helped train 60 health workers in good clinical practice principles and protocol procedures to administer the yet-to-be-licensed Ebola vaccine. To detect any travellers entering the country who may be infected with the virus, the Ministry of Health, with the support of its partners, has established 17 screening points. Nearly 1 million people have been screened to date.
WHO is also supporting engagement with communities, active surveillance for the disease at the community and health facility levels, strengthening capacity for infection prevention and control and case management, and supporting dissemination of Ebola information through the media. Local laboratory capacity to test samples taken from people suspected of having Ebola is also being strengthened. Protective gear for responders has been stockpiled in a dedicated warehouse.
Gavi, the Vaccine Alliance, in addition to its work making the Ebola vaccine stockpile available, is providing US$2 million to support the WHO's vaccination efforts in countries neighbouring the DRC, including South Sudan.
"Although research is ongoing, the evidence so far suggests the Ebola vaccine is a highly effective tool to help stop epidemics and can be used to prevent this national outbreak from becoming a regional one," said Dr Seth Berkley, CEO of Gavi. "Vaccinating front-line workers and health workers in South Sudan border regions will be crucial: an outbreak in South Sudan would be deeply concerning."
Uganda began vaccinating its front-line workers in November 2018. So far, more than 2 600 health workers in eight high-risk districts have been immunized. In DRC, more than 66 000 people have been vaccinated – more than 21,000 of them are health and other front-line workers. Rwanda also plans to vaccinate its front-line responders.
The yet-to-be-licensed rVSV-ZEBOV vaccine has been shown to be highly protective against the Zaire strain of the Ebola virus in a major trial. Though not yet commercially licensed, the vaccine is being provided under what is known as "compassionate use" in the ongoing Ebola outbreak in North Kivu province of DRC as part of recommendations from the Strategic Advisory Group of Experts on Immunization. This vaccine was also used in the Ebola outbreak in Equateur province of DRC in May–July 2018.
---
Tuesday, January 29th, 2019
SITUATION ÉPIDÉMIOLOGIQUE DANS LES PROVINCES DU NORD-KIVU ET DE L'ITURI

Lundi 28 janvier 2019
La situation épidémiologique de la Maladie à Virus Ebola en date du 27 janvier 2019 :
Depuis le début de l'épidémie, le cumul des cas est de 736, dont 682 confirmés et 54 probables. Au total, il y a eu 459 décès (405 confirmés et 54 probables) et 257 personnes guéries.
161 cas suspects en cours d'investigation.
3 nouveaux cas confirmés, dont 2 à Katwa et 1 à Beni.
Aucun décès de cas confirmé rapporté ce jour.
1 nouvelle personne guérie sortie du CTE de Beni.
---
Monday, January 28th, 2019
Ververs M, Muriithi JW, Burton A, Burton JW, Lawi AO. Scurvy Outbreak Among South Sudanese Adolescents and Young Men — Kakuma Refugee Camp, Kenya, 2017–2018. MMWR Morb Mortal Wkly Rep 2019;68:72–75. DOI: http://dx.doi.org/10.15585/mmwr.mm6803a4.\
"…..Severe vitamin C deficiency causes scurvy, a disease that is mainly associated with long sea voyages and naval expeditions until the 19th century. Scurvy manifests itself 2-3 months after consuming a diet lacking of vitamin c; it is characterized by multiple haemorrhages and, left untreated, is fatal. In the past decade, several refugee populations that were wholly dependent on food aid have developed scurvy….."
"……A disease caused by prolonged severe dietary deficiency of ascorbic acid, in which the breakdown of intercellular cement substances leads to capillary haemorrhages and defective growth of fibroblasts, osteoblasts, and odontoblasts results in impaired synthesis of collagen, osteoid, and dentine; it is characterized by haemorrhagic gingivitis affecting especially the interdental papillae (in the absence of teeth, the gums are normal), subperiosteal haemorrhages, bone lesions (including the corner fraction sign, a ground-glass appearance, and trabecular atrophy) seen on radiography, perifollicular haemorrhages, and frequently petechial haemorrhages (especially on the feet). Sudden death may occur as a result of cerebral or myocardial haemorrhage. Megaloblastic anaemia, usually due to concomitant iron and/or folate deficiency, is usual. The early manifestations include weakness, lethargy, myalgia, and arthralgia. In the infantile form (in which onset usually occurs in the second 6 months of life), gingival involvement is minimal and the infant assumes a 'frog-like' position and does not move its legs (owing to the intense pain of subperiosteal haemorrhages). In the adult form there are intraarticular and intramuscular haemorrhages, and osteoporosis may occur. The disorder may occur in infants born to mothers who are consuming large doses of ascorbic acid, and in adults following the abrupt discontinuation of large supplemental doses (despite relatively normal dietary intake of ascorbic acid).
Source: International nomenclature of diseases. Vol. IV Metabolic, nutritional, and endocrine disorders. Geneva, World Health Organization, 1991, p. 283……"
WHO-Scurvy Primer:  Document
"……Manifest scurvy in adults is preceded by a period of latent scurvy whose early symptoms include lassitude, weakness and irritability; vague, dull aching pains in the muscles or joints of the legs and feet; and weight loss. Shortness of breath may also occur and the skin can become dry and rough. The principal signs and symptoms of manifest scurvy in adults consist of follicular hyperkeratosis, haemorrhagic manifestations, swollen joints, swollen bleeding gums, and peripheral oedema (Hodges et al., 1971). Anaemia of a variable degree occurs with scurvy in a certain percentage of adults and infants, which is considered to be due in part to undernutrition and intercurrent infection. However, it is due chiefly to the effect of vitamin C on blood formation, folic acid metabolism, and bleeding.
In children the syndrome is called Moeller-Barlow disease, and is seen in non-breast-fed infants usually at about 5-6 months of age when maternally derived stores of vitamin C have been exhausted. No single symptom predominates, but the majority of infants with scurvy eventually show signs of irritability, tenderness of the legs, and pseudo paralysis, usually involving the lower extremities. The "pithed-frog" position—legs flexed at the knees and hips partially flexed—is assumed by approximately half the sufferers. Involvement of the costochondral junctions is very common, and costochondral beading is found in 80% of infants with scurvy. Haemorrhage around erupting teeth is consistently present. Petechial haemorrhages in the skin may occur (10 -15% of infants with scurvy). Left untreated, scurvy in any age group can lead to death……"
---
Monday, January 28th, 2019
Climate Change — A Health Emergency
Caren G. Solomon, M.D., M.P.H., and Regina C. LaRocque, M.D., M.P.H.
January 17, 2019
N Engl J Med 2019; 380:209-211
DOI: 10.1056/NEJMp1817067
"…..Camp Wildfire spread rapidly in California in early November 2018….[T]he chaos began. Within the next 24 hours, with fires raging, 12 new burn patients were rushed to his facility (which usually admits 1 or 2 patients in a given day). The most severely injured man had burns over nearly half his body, with exposed bone and tendon; a month later, he and two other patients remained hospitalized, facing repeated surgeries. And these were the patients fortunate enough to have made it to the hospital. At least 85 people died and nearly 14,000 homes were lost in what is the largest California wildfire on record…."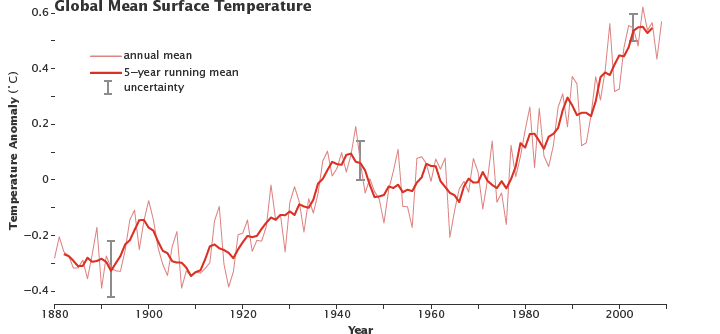 ---
Sunday, January 27th, 2019
---
Sunday, January 27th, 2019
---
Sunday, January 27th, 2019
"……While potentially catastrophic outbreaks may occur only every few decades, highly disruptive regional and local outbreaks are becoming more common and pose a major threat to lives and livelihoods. Recent years have seen nearly 200 epidemic events per year. This trend is only expected to intensify due to increasing trade, travel, population density, human displacement, deforestation and climate change. Further, the number and diversity of epidemic events (e.g. influenza, Ebola, Zika, yellow fever, SARS, MERS-CoV and antibiotic-resistant bacteria, among other threats) have been increasing over the past 30 years.…."
---
Sunday, January 27th, 2019
---
Saturday, January 26th, 2019
Influenza activity increased in the United States.

Influenza A(H1N1)pdm09, influenza A(H3N2), and influenza B viruses continue to co-circulate.
---
Saturday, January 26th, 2019
---