Archive for the 'Historical Event' Category
Sunday, September 1st, 2019
"……The rebels demanded the withdrawal of Russian troops from the disputed nearby region of Chechnya. September 1 was the first day of a new school year for millions of students across Russia, a day of celebration in schools that both parents and students traditionally attend. Nearly 340 people, about half of them children, died in the ensuing three-day ordeal. ……700 more were wounded……"
---
Thursday, August 29th, 2019
---
Wednesday, August 28th, 2019
"An air show involving military jets at the Ramstein Air Base in Germany turns tragic on August 28, 1988 when three jets collide in mid-air and fall into the crowd. Sixty-nine of the 100,000 spectators died and hundreds more were        injured………"
---
Saturday, August 24th, 2019
---
Saturday, August 24th, 2019
---
Saturday, August 24th, 2019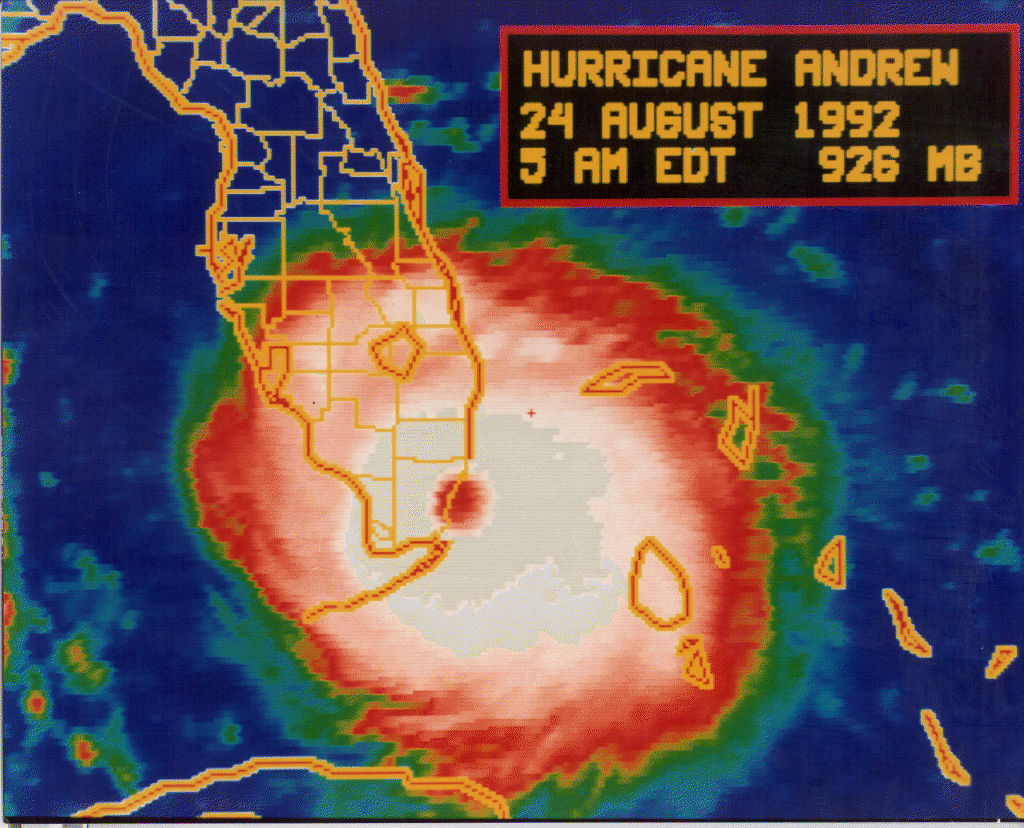 "……Its $47.8 billion worth of devastation no longer ranks it as the most costly natural disaster in American history. But it is probably the most impactful storm to ever hit the U.S.Andrew's legacy is felt in weather forecasting, building codes and emergency management. When people began crawling out of the debris that morning, they quickly discovered the government was nowhere near prepared…..
Part of the post-disaster disaster was due to complacency. Only two Category 5 hurricanes had ever hit the U.S., and nobody foresaw Andrew turning into a 175-mph monster……
Almost 26,000 homes were totally destroyed, and 102,000 more were damaged. The number of homeless was 160,000, though that didn't include hundreds of monkeys, snakes, llamas, birds, cougars and other wildlife that escaped from zoos.
Prices for food, batteries, generators and ice soared since there were no laws against gouging. Looters descended and property owners armed themselves to protect what was left of their homes……"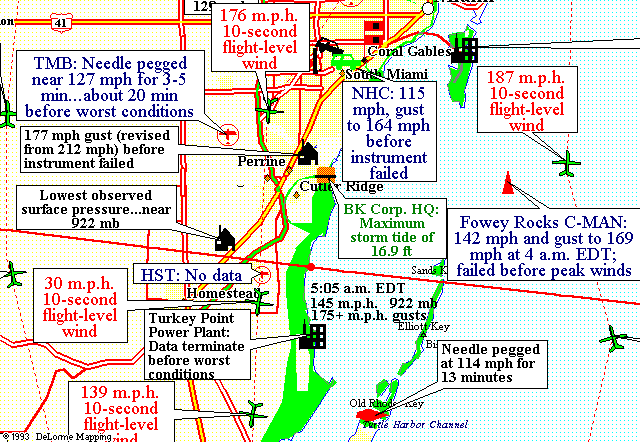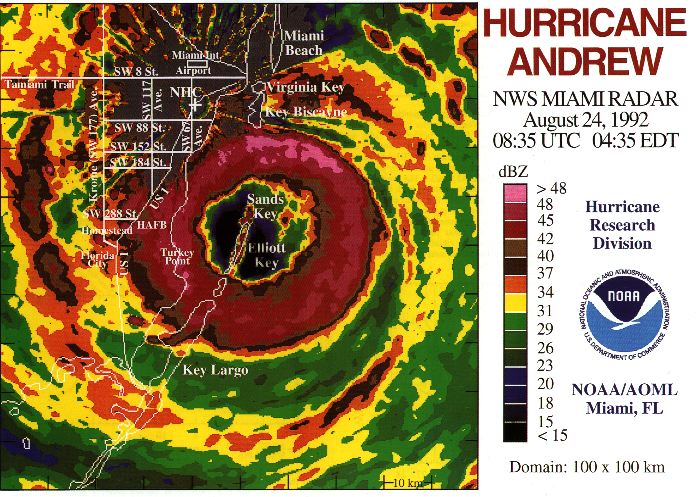 The last radar image taken from NHC before the WSR-57 radar was blown off the roof, 0835 UTC August 24, 1992.
---
Monday, August 12th, 2019
---